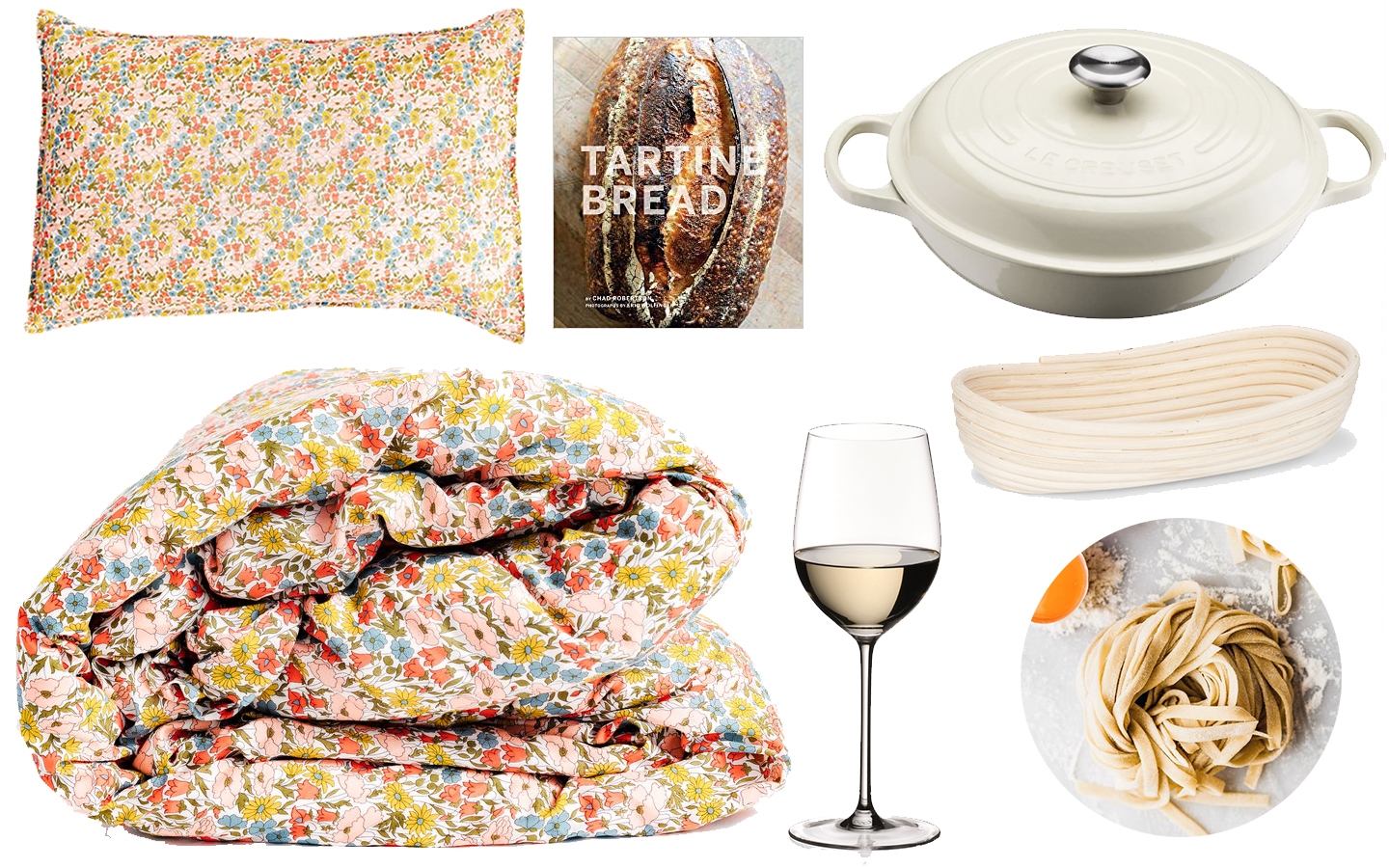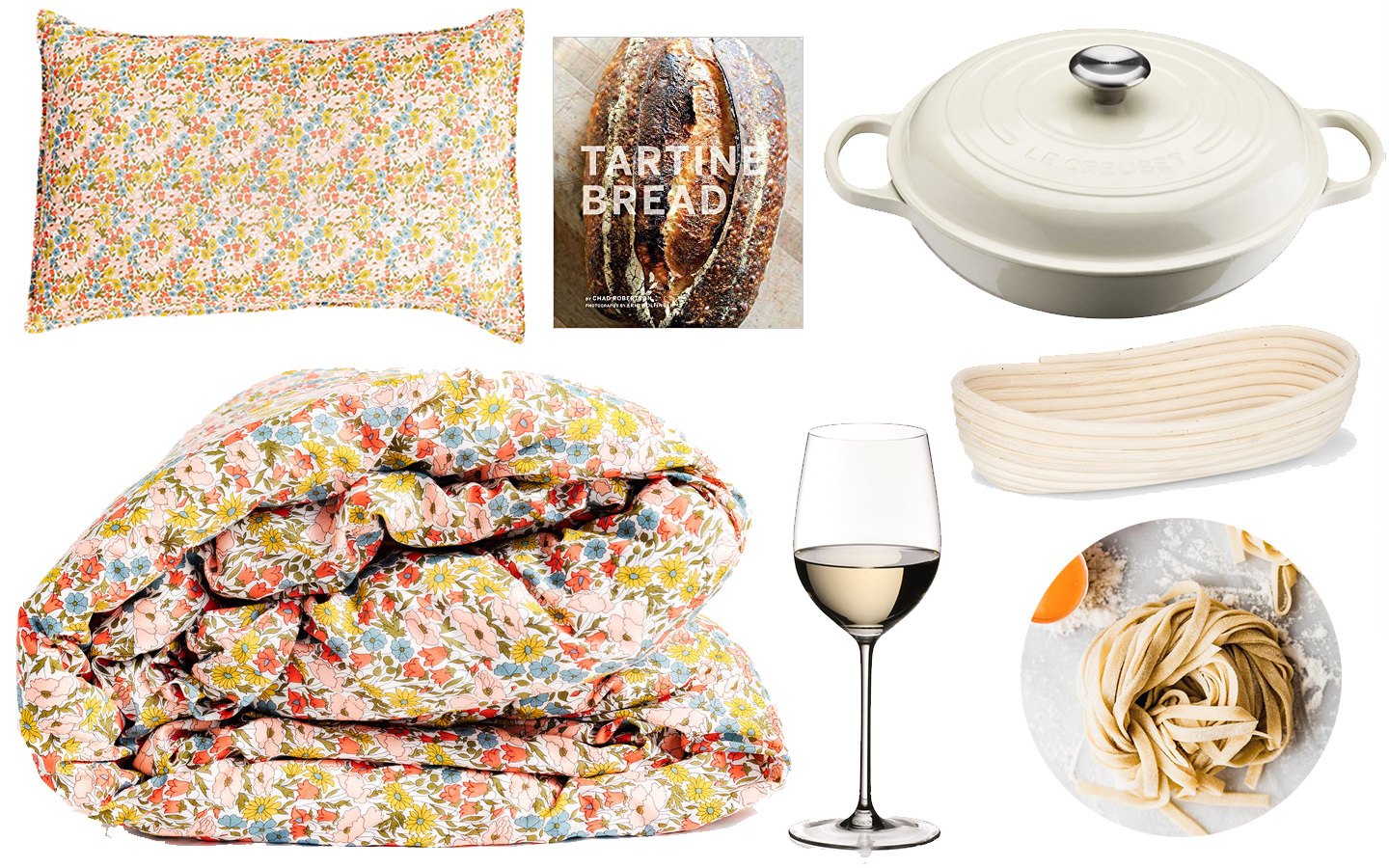 Denne månaden fyller eg 30 år. Den 23.april. Av og til når klokka er 23:04 så sender pappa meg ein tanke på SMS.
Det er ei rar tid for refleksjon no, men om eg stoppar opp og ser på livet mitt, så ser det verkeleg ut som ein 30-åring sitt liv. Hus, to kids, ring på fingeren (sjølv om eg ikkje har fysisk ring på fingeren, da), to bedrifter (som eg driv med middels hell og vett). Shit, korleis kom me hit, liksom? Men eg veit jo svaret, bedre enn nokon andre så veit eg svaret. SÅ mykje arbeid, på jobb og i forholdet mitt med Jostein og ikkje minst i meg sjølv. Den tretti år gamle utgåva av denne personen er ei utgåve eg likar veldig godt.
Det er ikkje det rette tidspunktet no å setta mål for trettiåra, men det skal eg når verda roar seg litt ned. Det som det derimot er rett tidspunkt for, er ei ønskeliste. Yes! Så kva ynskjer denne trettiåringen seg til bursdagen sin, spør du kanskje? Sengeklede i Liberty-stoff frå Poppy & Honesty, boka Bread frå Tartine, ei buffétgryte frå Le Creuset i kremkvit, ei oval hevekorg til surdeigsbrød, vinglas frå Riedel (ikkje så nøye kva sort, men på bildet er det Chablis/Chardonnay), og ei pastamaskin! Vår maskin vart øydelagt for ei tid tilbake, og eg saknar å ha ei maskin sjølv.
Har lyst til å hoppa inn i bildet og leva livet med alle dei tinga der, akkurat no. Så herleg å drømma seg litt vekk akkurat no, det anbefalar eg.