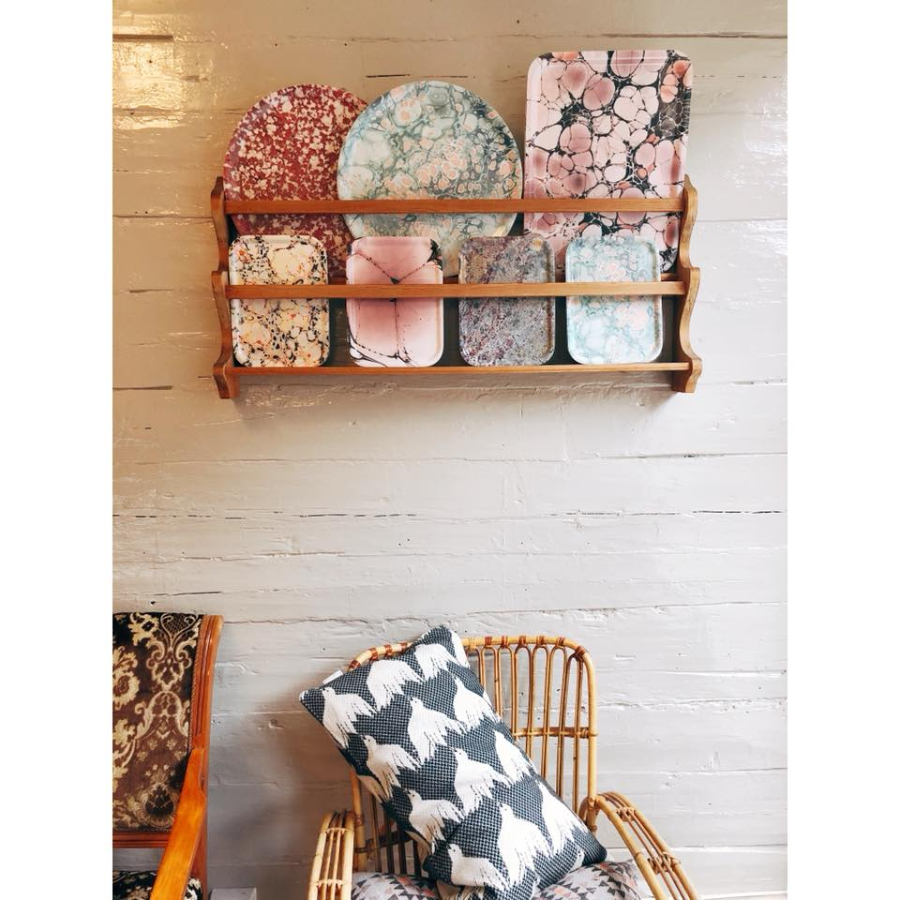 Hei, Fredag! Eg er i butikken, sender ut eit hav av bestillingar og legg nye varer ut i butikken og peppar veldig for ei helg på hytta! No som me ikkje har ope på søndagar, kan me faktisk ta litt helg óg, og det gjer godt for ein gravid skrott.
Eg tenkte å sei ifrå om desse nydelege bretta som no ligg oppe i nettbutikken, som de kan snusa litt på.
Hi, Friday! I'm at the shop, packing and shipping a lot of orders and putting new things up for sale, verrrry excited about going to our cabin in the mountains for a few days. This pregnant body needs some relaxation time. We have these new marbled boards in today, they are so pretty!