Vinter er høgsesong for oss når det kjem til TV-sjåing, og her er seks som me har sett nylig. Kom veldig gjerne med tips i kommentarfeltet, eg har veldig lyst på eit nytt kostymedrama å sjå!
Winter is our TV watching season! Here are 6 shows we've been watching lately. Please give me recommendations, I really want a new period drama to watch!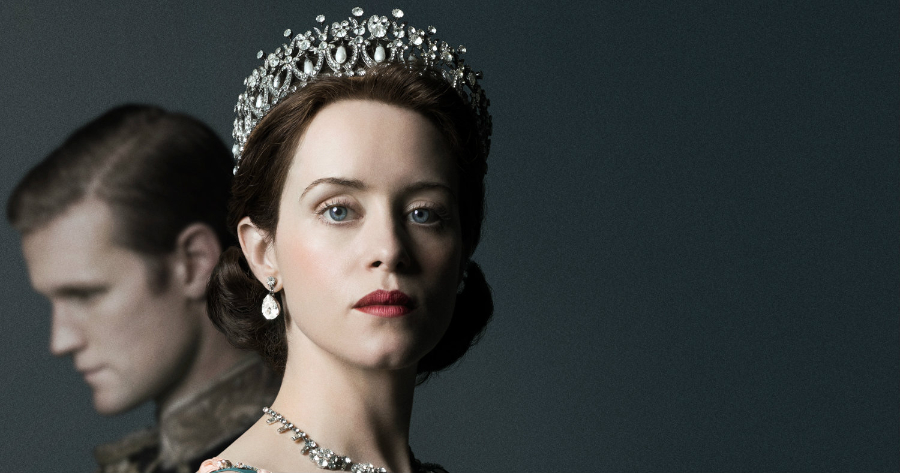 Sesong to av The Crown var alt eg ønska det skulle vera. Meir drama, meir babies, meir Margaret, meir klede, meir sex og meir intriger. Og no gler eg meg sjukt mykje til neste sesong, castet blir jo fantastisk!
Season two of The Crown was everything I wanted it to be. More drama, more babies, more Margaret, more clothes, more sex, more intrigue. And now I'm very excited about next season, the cast is just amazing!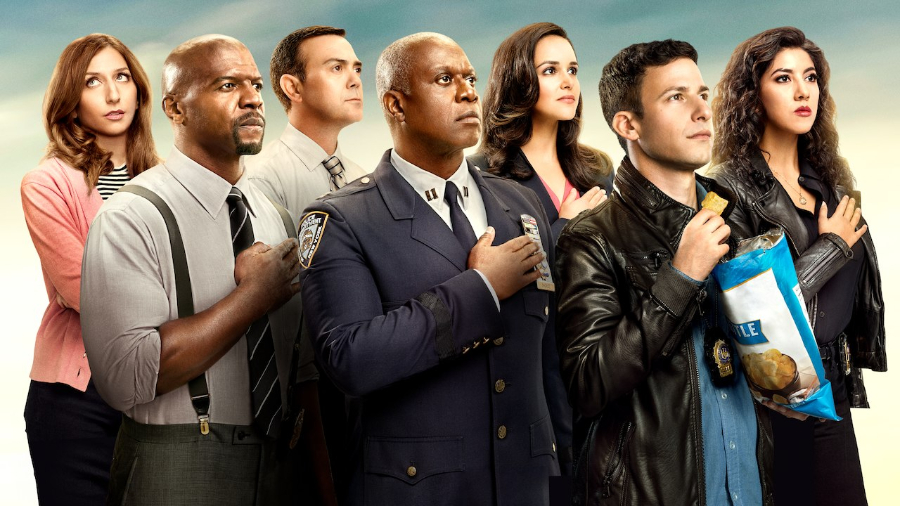 Me er på typ tredje gjennomsjåing av Brooklyn Nine-Nine no. Som om eg hadde dårlig samvittighet for kor uinteressert eg var i programmet før eg gav det ein ordentlig sjangse (nøyaktig det samme skjedde med Parks and Recreation). Elskar å ha ein lett serie som eg har sett før rullande på, liksom. Ingen konsentrasjon, den trygge kjensla. Også er det verkeleg sjukt morsomt.
We're on our third rewatch of Brooklyn Nine-Nine now. As if I felt bad about how not interested I was in it before giving it a real shot (which is exactly what happened with Parks and Recreation). I love having a light show rolling in the background. No concentration needed, that safe vibe. And it really is so funny.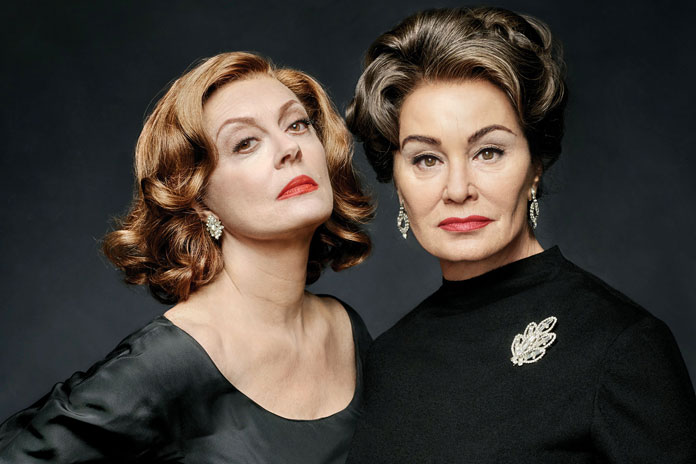 Ein sånn serie Jostein og eg har spart lenge, lenge, fordi me visste me kom til å lika den. Er det berre me som gjer det? Liksom passar på at me har sånne gullklumpar liggande på lunk? Uansett. Denne var SÅ bra. Typ sånn at når ein episode er over så seier ein det, "shit så bra", liksom. Også såg me på klokka for å sjå om me hadde tid til éi til.
One of those shows that Jostein and I save up, because we know we'll like it. Is it just us? Like, making sure we have these treats lined up for the future? Anyways. This was SO good. Like, when an episode is over you say out loud "shit it's so good". And then you look at the time to see if there is time for another one.
Når me, etter éi Feud-episode, innsåg at me ikkje hadde tid til fleire, så var det akkurat tid til éi episode med denne godsaken. Eg føler at det er eit sunnhetstegn kor mykje meir som irriterer meg i SATC enn då eg såg den for første gong for ti år sidan. Til dømes såg me episodane med jazzbassisten Ray forrige veke og den er såååååååå pinlig, verkeleg så ein vil spola framover. Jostein vil alltid spola forbi alt med Aidan. Og ps, kor bra er Woke Charlotte på instagram?
When we, after an episode of Feud, realize there is no time for another, but juuust about enough time for one episode of this treat. I feel like it's a good thing how many more things that bug me about SATC now than when I first watched it ten years ago. We watched the episodes with the jazz bass player, Ray, last week and it is sooooooo embarassing, so much so I want to fast forward past it. Jostein wants to fast forward past everything with Aidan. PS how good is Woke Charlotte?

Me ser på sesong fire av Broen no, éi episode av gangen. Er ikkje vant til å sjå TV på denne måten, lurer på om me skal la vera å sjå også heller sjå to-tre i slengen. Eg veit ikkje heilt kva eg syns om denne sesongen? Føler det er så mykje issues som skal ryddast opp i, det er jo siste sesong. Nokon andre som ser?
We're on season four of The Bridge, the last season that is currently running. I feel a little stressed out about how much they have to wrap up before the series finale, but I'm enjoying it nonetheless.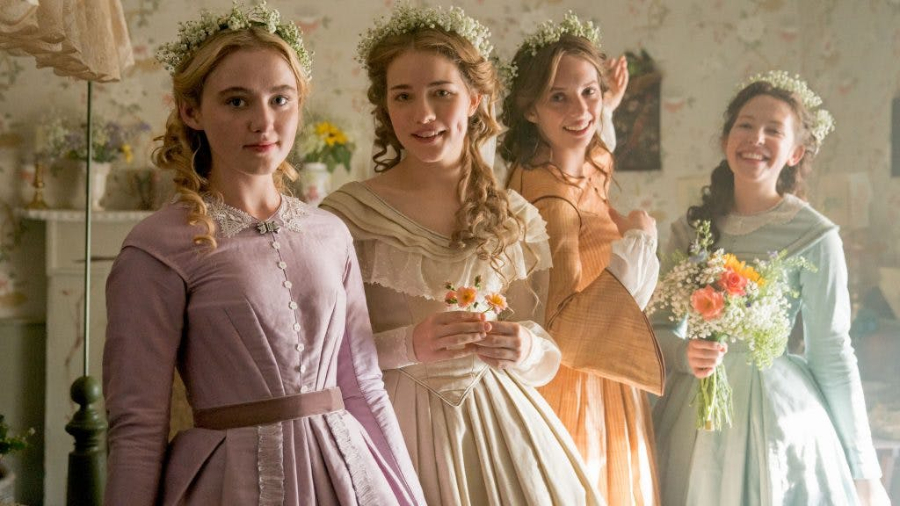 Me har sett ei og ei halv episode av tre, av den nye BBC-produksjonen av Little Women. Ein liten del av meg kjempar imot, for eg veit kor sjukt trist det kjem til å bli. Men for ein vakker produksjon, eg er heilt besatt av den. Om du vil sjå, ligg dei ute på NRK Nett-tv i 10 dagar til!
We've watched half of the new BBC adaptation of Little Women. A small part of me is resisting it, because I know how sad it is going to get. But the production is so beautiful, I'm obsessed with it.