Hei, Fredag! I dag er det Jostein som er i butikken og eg får vera heime med Saga. Ho er i den morsommaste alderen no der ho skjønnar så mykje av det me seier og gjer, bittesmå signal oppfattar ho og det er så interessant å følga med på. Kvar morgon hentar ho både sine eigne og våre sko, og ytterkleda sine for da skal ho UT og bort til foreldrene til Jostein for der er hunden. Ho et opp frukostegget sitt før me har starta på våre også lener ho seg over bordet for å stjela frå fatet mitt. Ho går på badet sjølv om ho vil ha bleia si skifta, og når det nærmar seg leggetid, både på dagen og til natta blir ho så kosete og skal kosa med alt. Ho er ein sånn unge som alltid fiklar med ting, som opnar posar og tømmer dei ut, som prøver seg på alle skuffer og skap. Og akkurat denne veka søv ho tre timar samanhengande på dagen, det er sååååå deilig. I dag har eg dusja og lakka neglene mine, liksom.
Denne veka har eg kjøpt nokre julegåver óg, det føles bra. Å få kryssa nokre ting av lista føles som å vera så snill mot seg sjølv i framtiden. Desember kjem jo til å bli ein virvelvind i butikken, skal krasjlanda i twistskål og raudkål har eg tenkt.
Eg håpar at de har fine helger framfor dykk, av ro eller rave. Me skal jobba og kvila, som vanlig.
Hi Friday! Today, Jostein is in the shop and I'm at home with Saga. She is at the most entertaining age right now where she understands so much of what we say and do, even little signals, it's so interesting. Every morning she gets both her own and our shoes, and her jacket because she wants to go OUT and over to Jostein's parents house because the dog is there. She finishes her breakfast egg before we even start ours and then leans across the table to steal mine. She goes into the bathroom when she wants her diaper changed and when nap time or bed time is approaching she gets SO cuddly. She's one of these kids who has to touch everything, always opening up bags and emptying them, trying out all drawers and cupboards. And this week she's doing this thing where she sleeps for three hours during the day, utterly delicious. Today I've even showered and painted my nails.
I've bought some christmas gifts this week too, which feels good. Crossing some things off the list feeks like treating my future self well. December is going to be a whirlwind in the shop, I'm going to crash land in chocolate and food is the idea.
I hope you have lovely weekends ahead, of calm or partying. We're going to work and rest, as usual.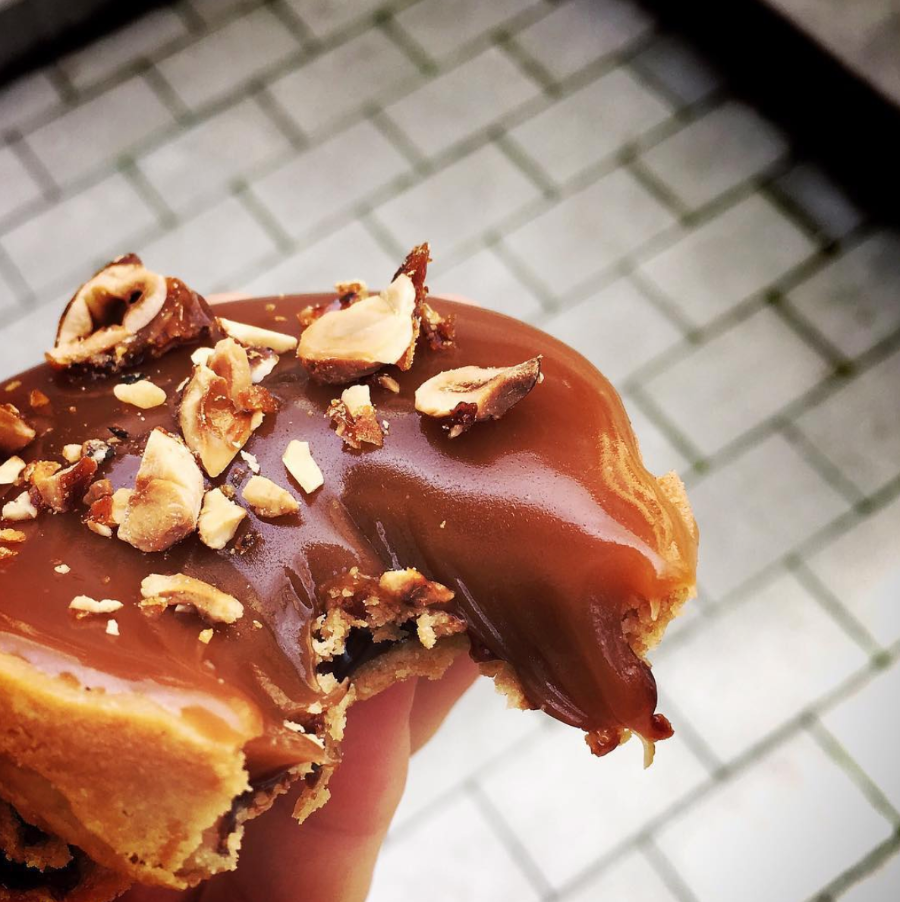 Eg er heilt besatt av My Feldt sin instagram, ho driv sitt eige bakeri og legg ut bilder av ting som får meg til å SIKLA.
I'm kind of obsessed with My Feldt's instagram, she runs her own bakery and posts things that make me DROOL.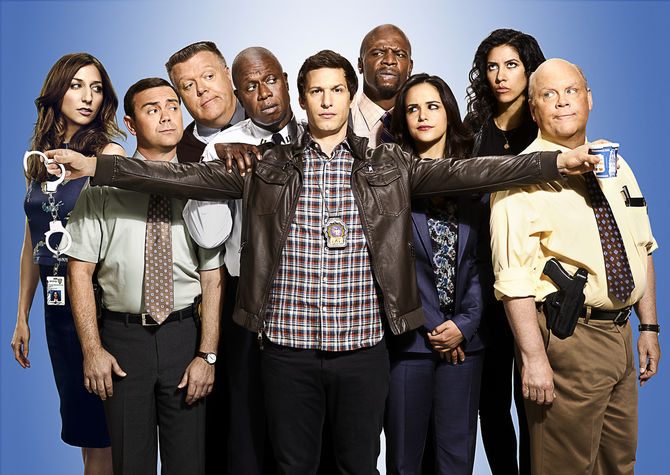 Jostein og eg driv og pløyer gjennom Brooklyn nine-nine no. Hadde aldri trudd eg skulle lika den, men så visar det seg at eg likar alt Mike Schur gjer.
Jostein and I are plowing through Brooklyn nine-nine right now. I wasn't expecting to like it, but as it turns out, I actually do like everything Mike Schur does.
Medan Caitlin var på besøk denne veka laga eg ein ordentlig engelsk pai for første gong, og sjølvsagt etter oppskrift frå Pieminster. Anbefalar det STERKT.
While Caitlin was here I made a proper english pie for the first time, of course from a Pieminister recipe. Highly recommend.