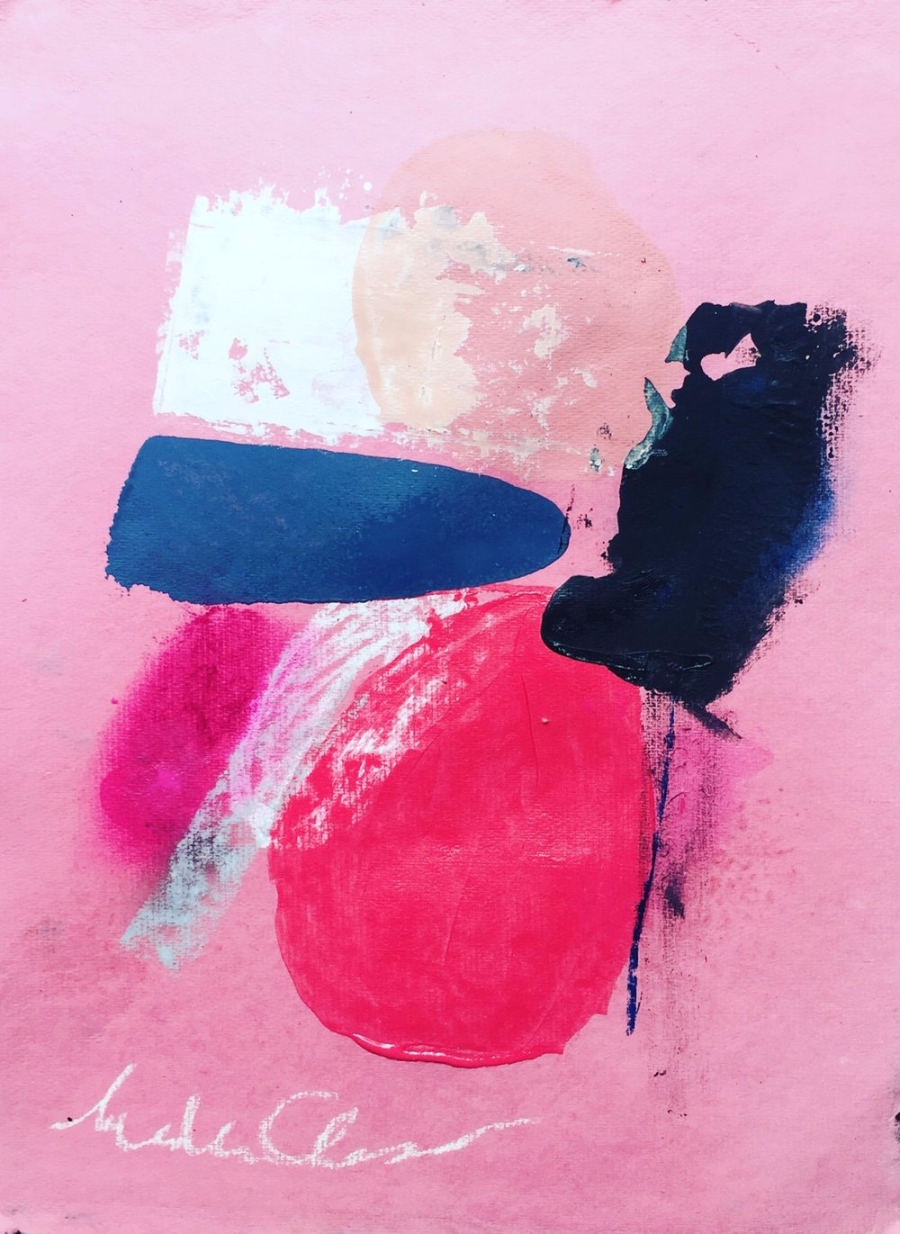 Hei frå butikken! Her er det stille, som det er kvar torsdag. Men det betyr at eg får svara på mailar, høyra på podcasts, flytta rundt på varer og ha åleinetid. Det er jo ikkje så ofte.
Me kom tilbake i formiddag, etter å ha vore på operapremiere på Nordfjordeid i går. Sildagapet, som Jostein har skrive librettoen på. Det var så himla høg stemning, og eg er så sjukt stolt og kry over å få smykka meg med ein så flink mann. Saga vakna grytidlig i dag, også fulgte to timar av flaksing mellom oss i senga før Jostein gav opp og stod opp, skrudde på dårlig morgon-tv og gjorde det beste ut av det. Søvn, det er den største gåva du kan gi ei småbarnsmor. Det må bli suppe til middag i dag, er så himla altfor kaldt no. På veg innover fjorden såg me snø på fjelltoppane, og eg grøssa ved tanken på kva som snart skal komma.
Eg tenkte eg ville tipsa om maleria til Heather Chontos, som er så veldig Pollock-esque i at det er på rett side av balansen ekspresjonistisk/barn.
Hello from my shop! It's so quiet, as is every thursday. But that just means I get to reply to emails, listen to podcasts, move things around and spend some time alone. That rarely happens, and I always relish it.
We got back earlier today, after spending yesterday in an opera haze. The opera that Jostein, my husband, has written the libretto for, premiered yesterday and it was so much fun finally getting to see it on stage. I was such a proud wife. Saga woke up SO early today, then followed two hours of flailing between us in bed before Jostein gave up and got up, turned on bad morning television and made the best of it. Sleep, the nicest gift to give to a mum. We'll have to have soup for dinner today, it's so cold right now. On our way home today we saw so many mountain tops with snow on them, and I cringed with the thought of what is to come.
I thought I'd just stop by and show you some of Heather Chontos' paintings, they're very Pollock-esque in that they're on just the right side of expressionist/child.