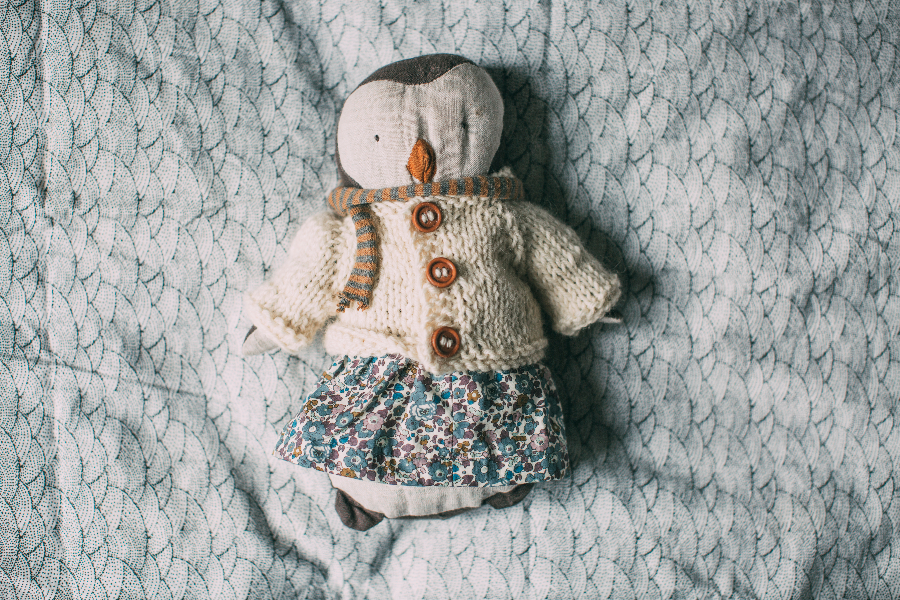 Omtrent ei veke før butikkopningen snakka eg med Ingvild på facebook-chat, og den beste idéen kom over meg: ho, som syr heilt utrulege dokkeklede, kunne jo sy ein kosedyrgarderobe! Me kjøpte ein pingvin til Saga i Drøbak i sommar, og ho elskar han så så så mykje. Så eg gav ho frie tøylar til å skapa ein garderobe til han, og på fredag, då ho var på butikkopning med familien sin, fekk me ein fin pose full av godsaker (og alt i superproff innpakning såklart, ingenting overlatt til tilfeldigheiter).
About a week before the shop opened, I was talking to Ingvild and an amazing idea came over me: I wanted her, who makes doll clothes, to make a wardrobe for one of S' stuffed animals. We bought a penguin for Saga this summer, and she loves him so much. So I gave her freedom to create a wardrobe for him, and on friday, when she came to the shop opening with her family, we got a bag of goodies (everything so professionally presented).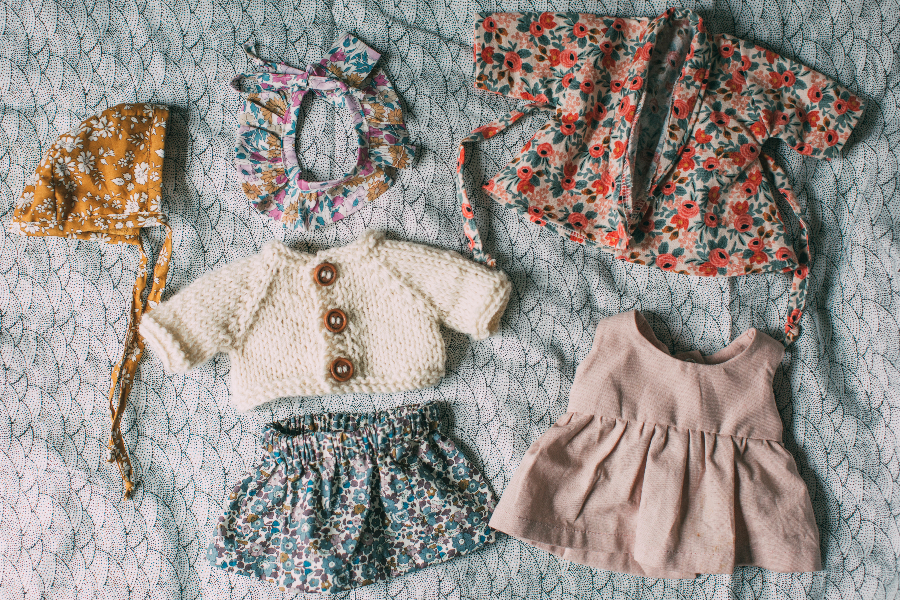 Det vart ein garderobe i seks delar: ei kyse, ein lauskrage, ei strikkajakke, eit skjørt, ein kjole og ein slåbrok.
It was a six part wardobe: a bonnet, a collar, a knit cardigan, a skirt, a dress and a kimono.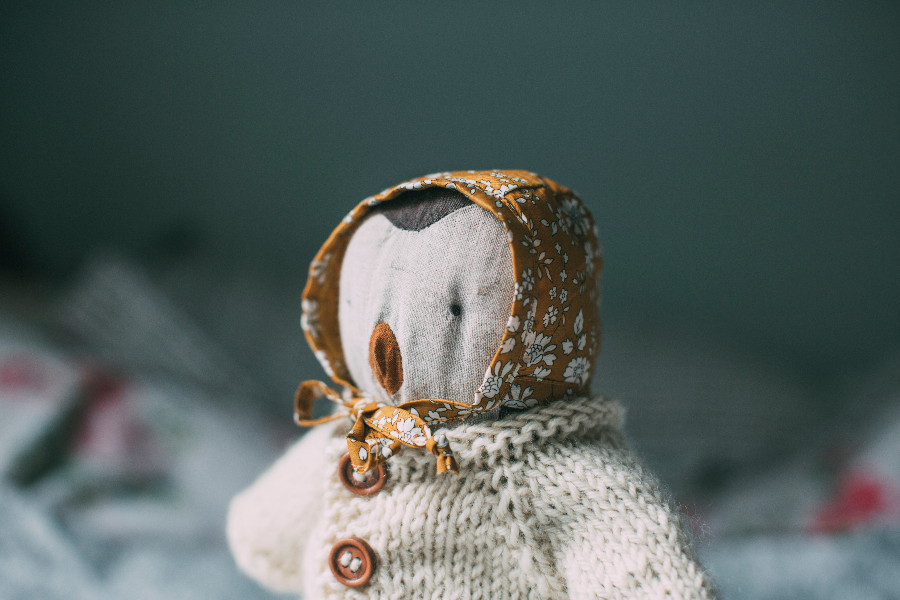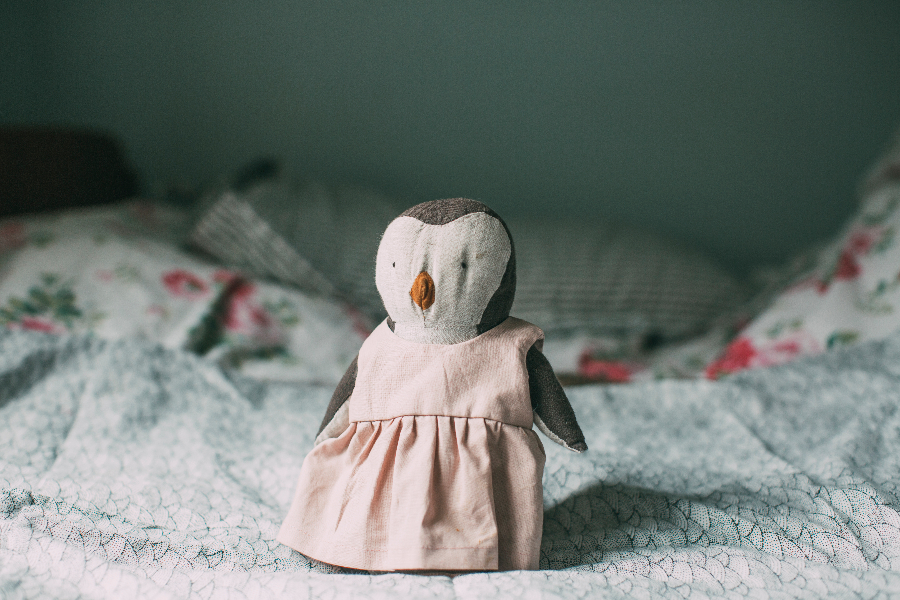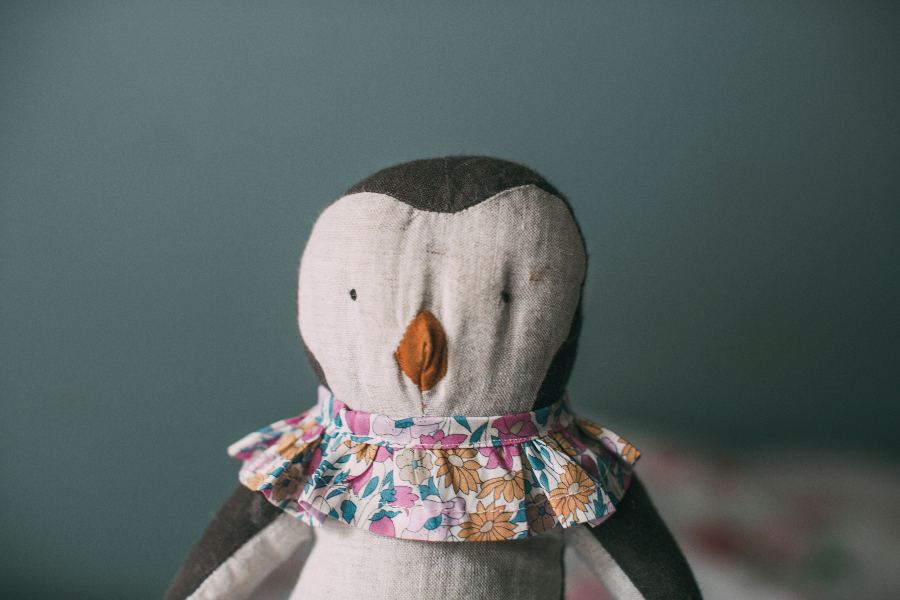 Eg berre måpte då eg opna posen, berre så sjukt fint og gøy. Gler meg til å sjå kva som er det neste som skal skje i Vetle Eple-universet♥
I was speechless when I opened the bag, so pretty and fun. I can't wait for her next move in her business, Vetle Eple (meaning little apple).