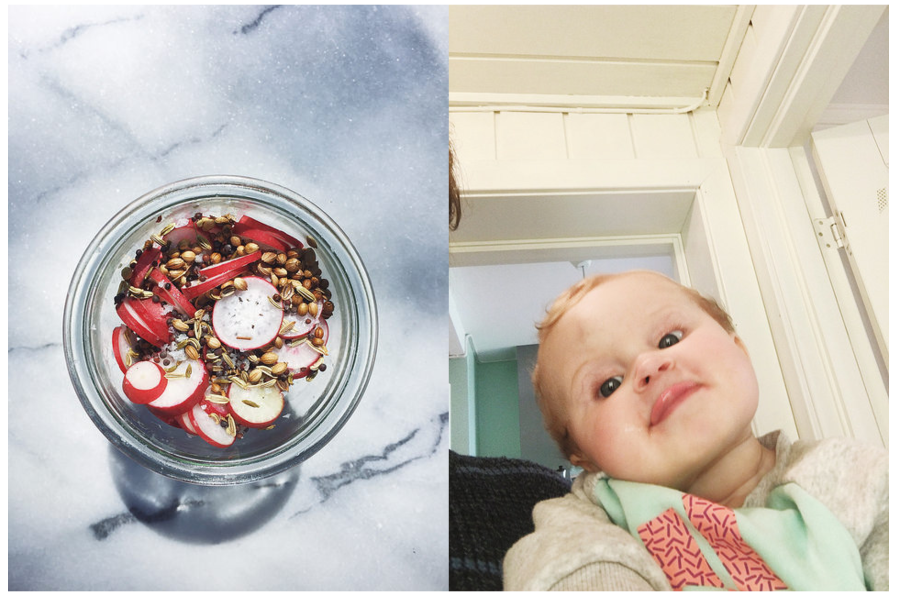 Hei, fredag! I dag reiser eg med Saga og Jostein til Stadt for å fotografere bryllup og utforske eige fylke. Me køyrer i dag, og skal innom bokbyen i Fjærland på vegen og eta fredagstacos i Airbnb! JA! Jostein fekk lappen for eit par veker sidan og no vil me berre køyra overalt.
Fredrik og Knut er her akkurat no, og i går feira me Pride ved å høyra på denne EMINENTE spelelista, drikka gin tonics og spela kinasjakk. Og legga ut latterlege ting på Instagram Stories. Ein får feira på den måten ein kan!
Eg har fått fleire butikkvarer, og tenkte å prøva å opna nettbutikken neste veke med alt eg så langt har! Watch this space.
Her er tre ting eg er redd for med butikkdrift:
At folk kun kjem til å handla når det er salg, så eg aldri kjem til å tjena noko, at eg derfor kjem til å bli bitter
At folk kjem til å sjå merkene eg har valgt og handla dei andre plassar, at eg derfor kjem til å bli bitter
At det ikkje skal bli gøy nok
Og i dag kjem det ingen fine linkar for å balansere, haha! Ha ei nydeleg helg!
Hi, friday! Today, I'm going with Saga and Jostein to Stadt to shoot a wedding and explore our region. We're driving today, stopping by at the book town in Fjærland and the plan is friday night tacos in the Airbnb. YES. Jostein got his driver's license a couple of weeks ago and now we want to drive everywhere.
Fredrik and Knut are here now, and last night we celebrated Pride by listening to this amazing playlist, drink gin tonics and play chinese checkers. And post ridiculous things on Instagram Stories. Celebrating in our own way!
I've got more things for the shop, and I thought I'd open the online store next week with everything I now have. Watch this space.
Here are three things that scare me about running a store:
That people will only shop during the sale, so I'll never actually make any money and will grow bitter
That people will look at brands I've sourced and shop them other places, and I will grow bitter
That it won't be fun enough
Haha, what a bummer. Have an amazing weekend!