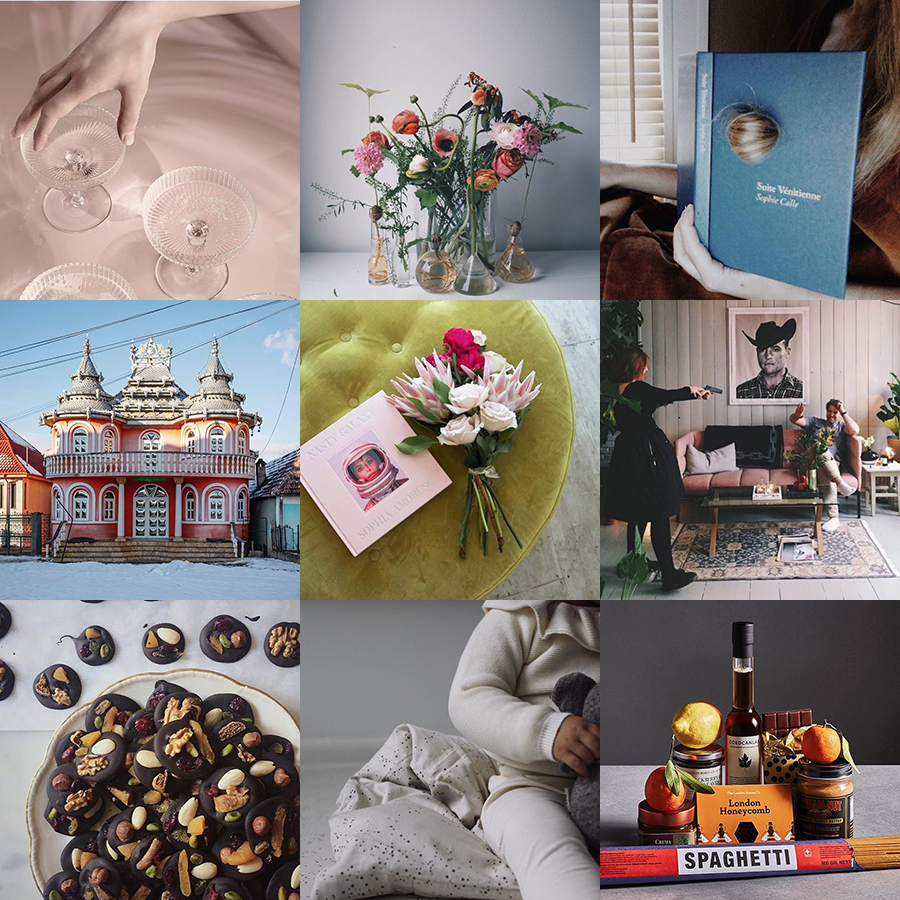 God ny veke, fint folk! Eg har hatt typ verdens mest avslappa helg på hytta! Eg har stått på ski for første gong på kanskje femten år og eg er framleis støl (mest i hendene, hadde dødsgrep på stavane), Saga har hatt mykje utvikling (som ho ofte har når me er utanfor heimens fire veggar!) og eg fekk sova ein time ekstra i dag for Jostein tok ho med seg ned då ho vakna. Det går bra, dette her, babylivet, altså. Så mange folk seier til oss at me må "passa på å nyta det", dei kan umulig vita kor latterleg mykje våkentid me brukar på kos! I dag har eg jobbdag halve dagen, og da har Jostein permisjon. Føles bra og rart, som worlds colliding.
Over til poenget! Den nye lagrefunksjonen på instagram er noko eg har sakna, sidan eg likar så mange bilder der at dei forsvinn i eit hav av bilder. Men no kan ein lagra bilder, om ein såg noko ein ville hugsa for ein eller annan grunn. Her er 9 bilder eg har lagra dei siste vekene:
Happy new week, people! I have had the most relaxed weekend ever in the mountains, I've skied for the first time in maybe 15 years and I'm still sore (mostly my hands due to my death grip), Saga has made leaps in development (she often does when we leave the home) and I got an extra hour of sleep today because Jostein took her downstairs when she woke up. It's going good, this baby/life thing. So many people say to us to «make sure to enjoy it» but those people can't possibly know the ridiculous amount of time spent cuddling in this house. Today I'm working half the day and Jostein is on leave. It feels good and weird, like worlds colliding.
To my point! The new save function on instagram is something I've missed, since I like so many posts they disappear into a sea of images. But now, I can save images, if I saw something I wanted to remember for whatever reason. Here are 9 photos I've saved recently: