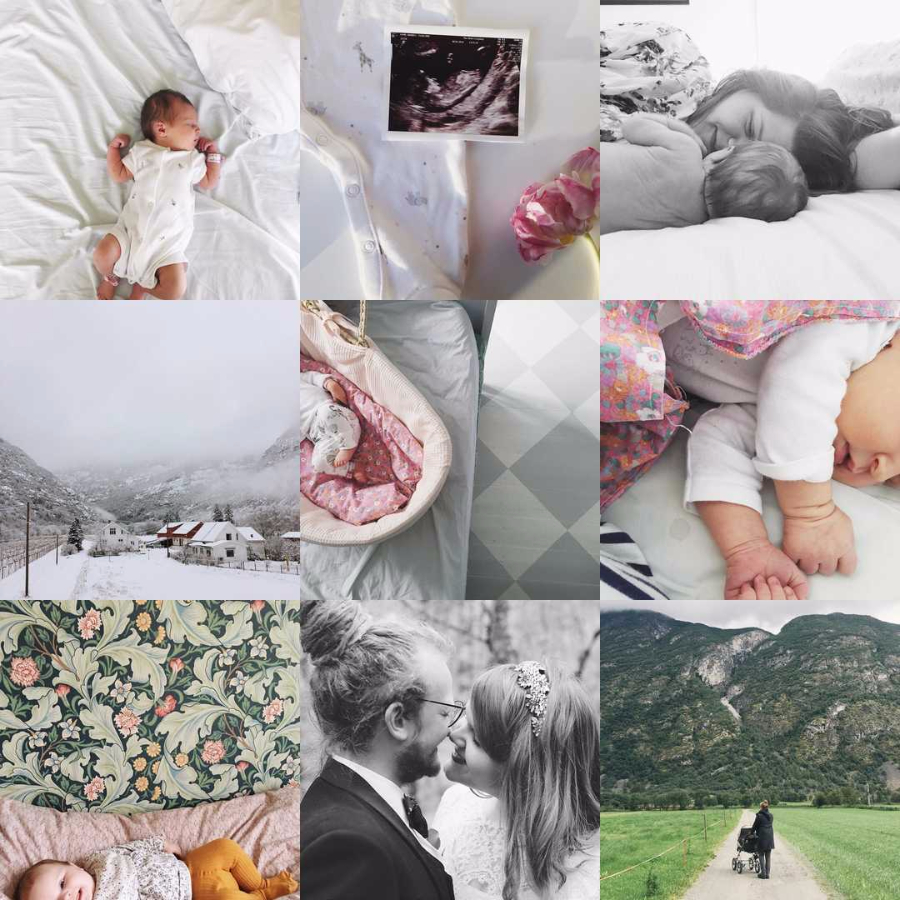 I år,
som i fjor
, var eg kjapp på avtrykkaren med å sjå kva som var mine mest likte bilder på Instagram frå dette året (du kan gjera det sjølv
her
), og samansetningen av desse ni bildene fekk meg faktisk til å gråta. For eit satans fint år, fylt av så mykje intensitet, kjærleik og kos. Frå å annonsera graviditeten i London i januar til å bu i hus i Norge med verdens finaste lille babyjente i desember.
This year,
like last year
, I was quick to see what were my nine most liked photos on Instagram from this year (do it yourself
here
), and seeing these nine photos together actually made me cry. Such an epic year, filled with intensity, love and cuddles. From announcing my pregnancy in London in january to living in a house in Norway with the most beautiful little baby girl in december.