Hei, de fine folk som les her og gjer denne bloggen til ein trygg og herleg plass. Det har vore stille her denne veka, for det har vore ganske trist her i huset. Me var i gravferd på fredag, og det føles tungt som å tråkla gjennom graut, og da orkar ein ikkje internett heilt. I dag har me ein heilt stille søndag, med rundstykker til frukost og adventslys, og planar om gløgg og husrydding. Ingenting stort, ingenting dramatisk, berre prøver å landa i familien etter ein seinhaust som vart så altfor travel.
Hello, you lovely people reading this, making this blog such a safe and happy space. It's been quiet here this week, because it's been a sad house. We went to a funeral on friday, and it feels heavy like wading through porridge, and internet is off the table. Today we're spending our sunday doing mostly nothing, eating warm rolls for breakfast, lighting the advent candle with plans of mulled wine and tidying. Nothing major, nothing dramatic, just trying to cool down as a family after a late autumn that was much too busy.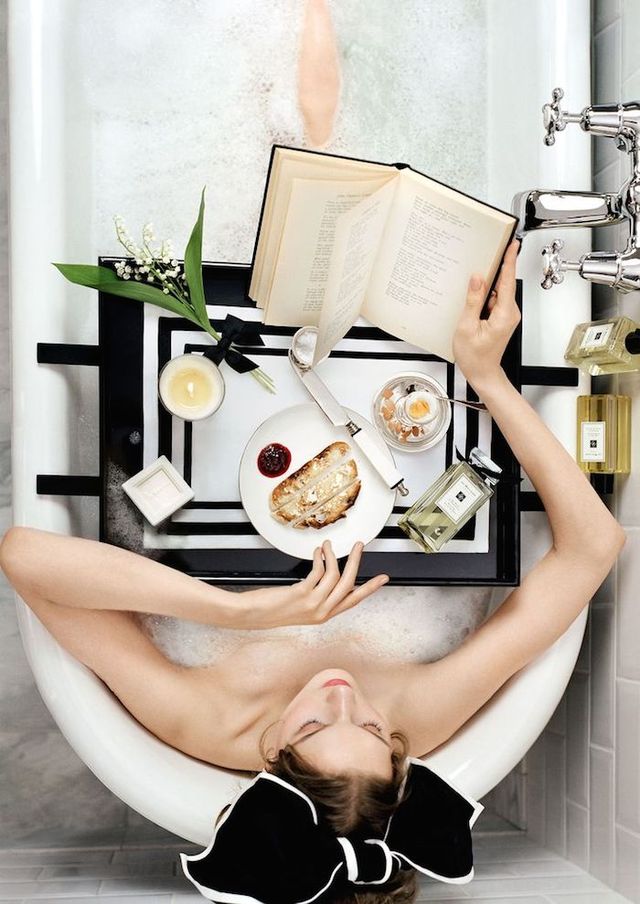 Søndagsbadet
For mange dagar sidan gjorde eg ein avtale med Jostein om eit søndagsbad, og eg har gleda meg i dagesvis. Tenkt på kva eg skal lesa i badet, kva hårkur eg skal bruka. Eg har ein ny sukkerskrubb eg skal prøva og eit lite berg av badebomber som ventar på meg. Sjølvpleie er SÅ mykje viktigare for meg no som eg er mamma, for eg må verkeleg ta meg tid til det og planlegga. Skal til og med lakka neglene, har eg tenkt! Og neste veke skal eg til frisøren, tenk kor fin eg skal bli! Håpar berre eg har igjen hårstrå på hovudet til da, for eg har mista ein million hårstrå dei siste par vekene. Det er kanskje ein komponent av stress, men mest trur eg berre det er dei kjente hormonendringane etter fødselen som endelig kjem (som eg trudde eg kom til å sleppa unna).
The sunday bath
Many days ago I made plans with Jostein about a sunday bath, and I've been looking forward to it for days. I've thought about what to read in the tub, what hair mask to use. I have a new sugar scrub I'm going to try and a mountain of bath bombs waiting for me. Self care is SO important to me since becoming a mother, because I have to make time and plan it. I'm even going to paint my nails! And next week I'm going to the hairdresser, going to be sooo nice! I just hope I still have hair on my head when I get there, I've been losing a million strands of hair the past few weeks. Could be stress-related of course, but mostly I think it's just hormones changing after birth (which I thought I'd escaped).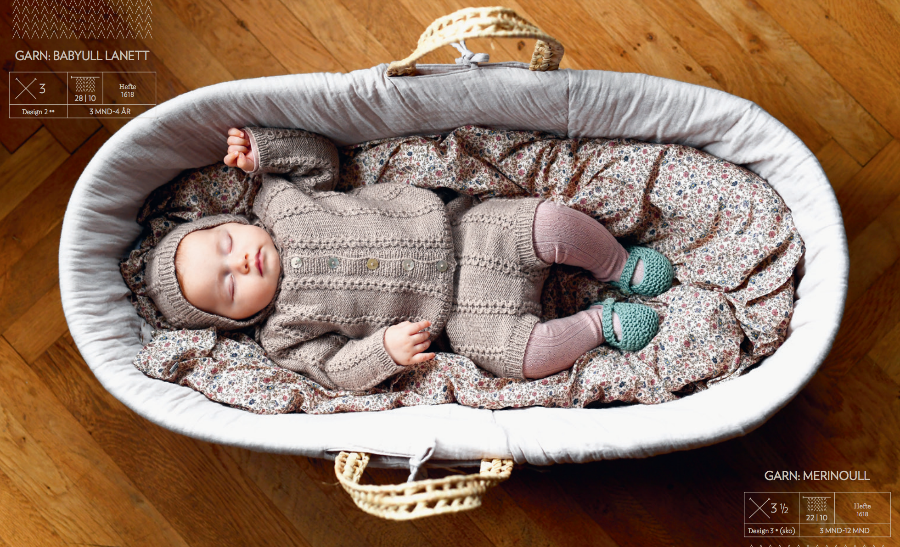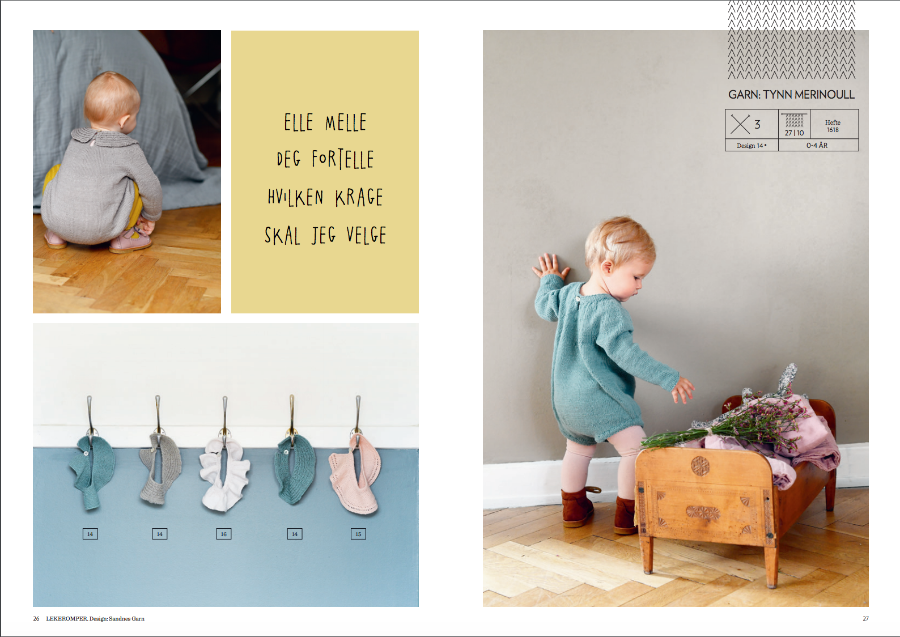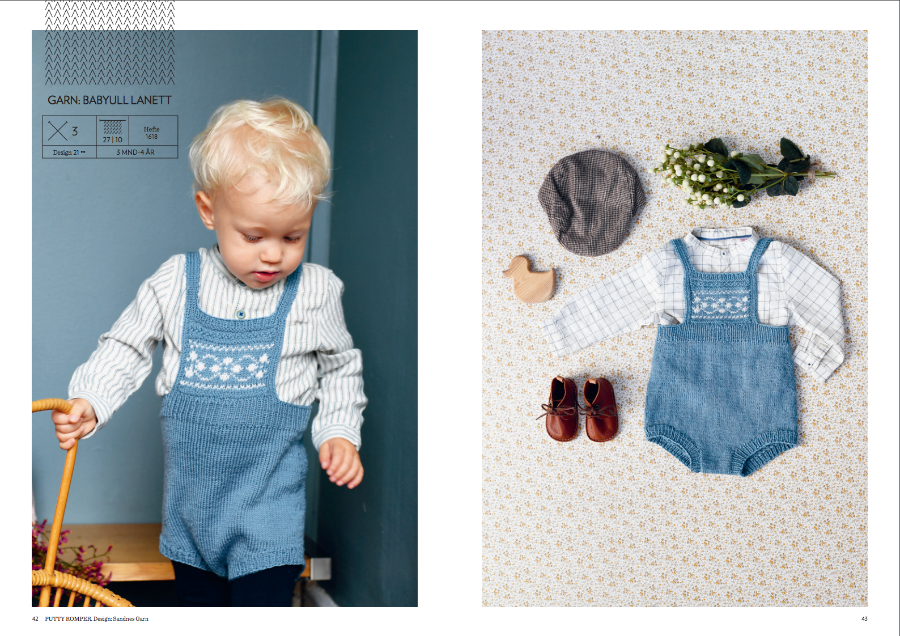 Garnkatalogar
Sei meg om dette er SJUKT merkeleg: eg strikkar ikkje og har ikkje lyst til å strikka, men eg tek meg sjølv i å sjå på strikkenettsider og strikkekatalogar (til ungar) heile tida. Min siste obsession er den nye
baby-katalogen til Sandnes garn
, for dei har så fin styling. Vil ha dei strikka kragane og leikedrakt, men mest av alt vil eg ha det dynetrekket, men eg finn det ingen plass. Nokon som veit kvar det er ifra?
Yarn catalogues
Tell me if this is really weird: I don't knit and I don't want to knit, but I catch myself seeking out knitting websites and catalogues (for kids) all the time. My latest obsession is the new
baby catalogue of Sandnes Garn
, because their styling is so good. I want the knitted collars and the playsuit, but mostly I want that duvet cover. I can't find it anywhere though, does anyone know where it's from?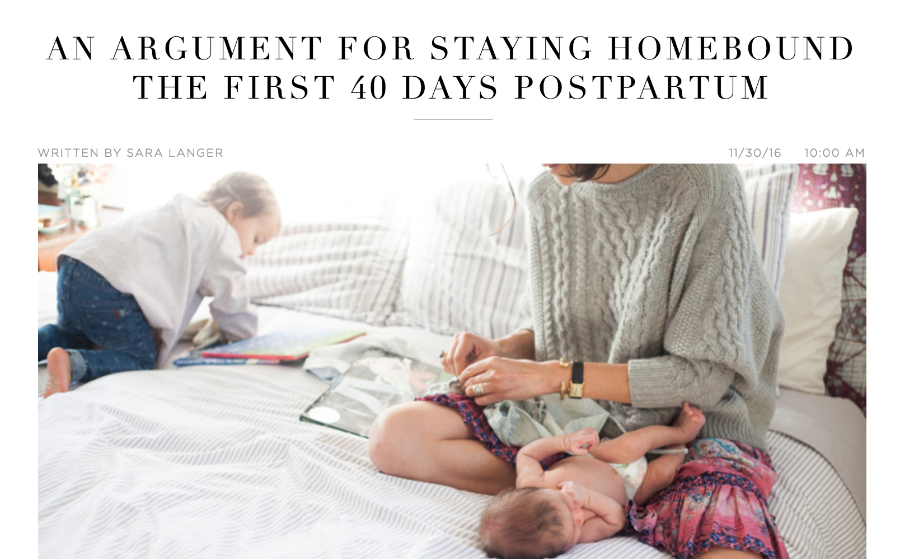 Den første tida
Til deg som er gravid eller nettopp har fått bebis:
dette
var så fint å lesa. Jostein og eg var ganske strenge og verna hardt om den første tida med baby, nokre tok det ille opp men for oss var det så mykje viktigare å få bestemma sjølve og ikkje vera styrte av skuld eller press.
The first weeks
If you're pregnant or just had a baby: I enjoyed reading this. Jostein and I were pretty strict and careful with our first few weeks with a baby. A few people chose to take offence, but for us it was so much more important to decide for ourselves and not be controlled by guilt or pressure.