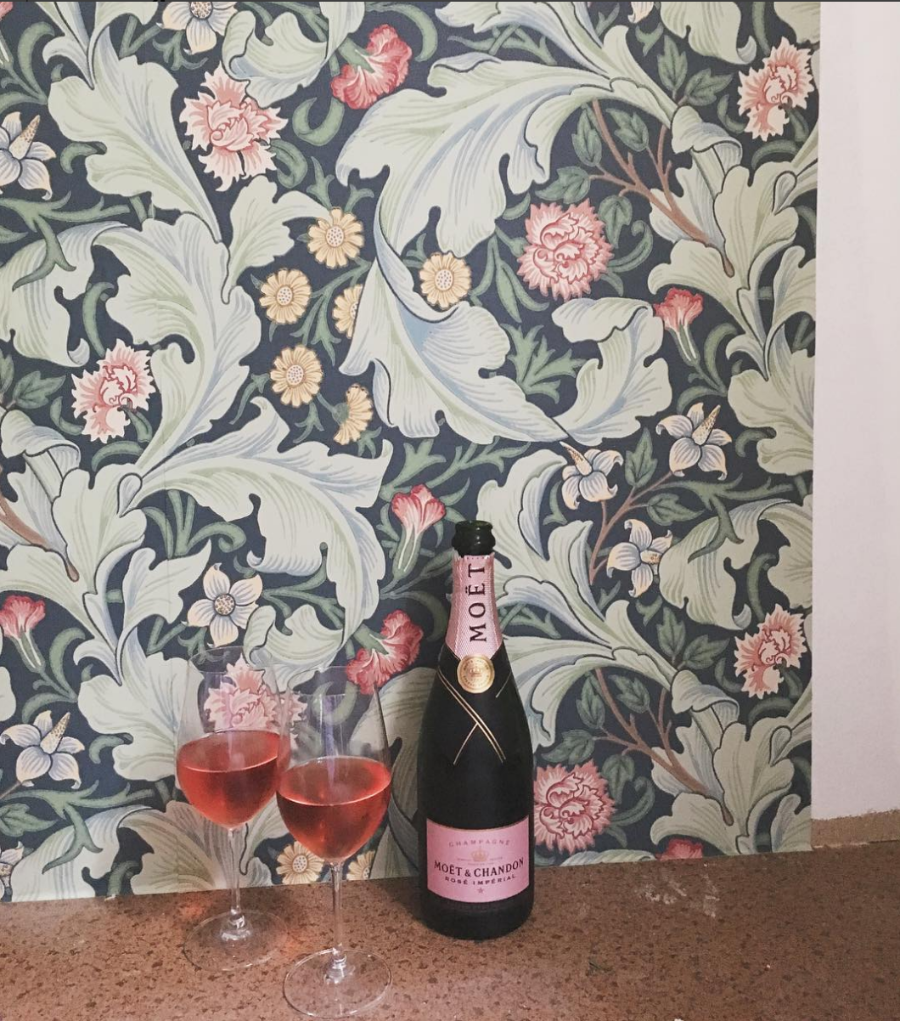 Akkurat akkurat no på ein fredagskveld: Jostein står på kjøkkenet og lagar rømmesaus til grønnsakene, me hadde eit klassisk tilfelle av å ha forelska oss i altfor mykje grønnsaker i løpet av veka og innsåg plutseleg at dei må etast! Han høyrer på den nye Radiohead-plata, den er så innmari fin og fresh men samtidig dei. Eg sit på golvet og leikar med Saga, ho elskar
ei rangle som
lagar lyd (fin lyd) når ho slår borti den. Når Jostein kom heim i dag (han har vore på kurs) møtte eg han med ei flaske champagne. Av og til må ein gjera sånt. Forresten er det den beste investeringen med ein
sånn
kork om ein likar bobler men ikkje vil drikka ei heil flaske. Planen for kvelden er å legga ferdig tapet på gjesterommet og sjå kva nye lydar som får bebisen til å smila! 
Right right right now on a friday evening: Jostein is in the kitchen making a sour cream sauce for the vegetables. We had a classic case of having been infatuated with too many vegetables in the past week and realized someone has to eat them! He is listening to the new Radiohead album, it's so fresh and great but still them. I'm on the floor playing with Saga, she loves
this thing
that makes a pretty noise when she punches it. When Jostein came home today (he's taken a course) I met him with a bottle of champagne, it's good to do that once in a while. A cork like
this
is a good investment, by the way, if you like bubbles but don't want to drink a whole bottle. The plan for tonight is to finish the wallpaper in the guestroom and see what new noises make our baby laugh!