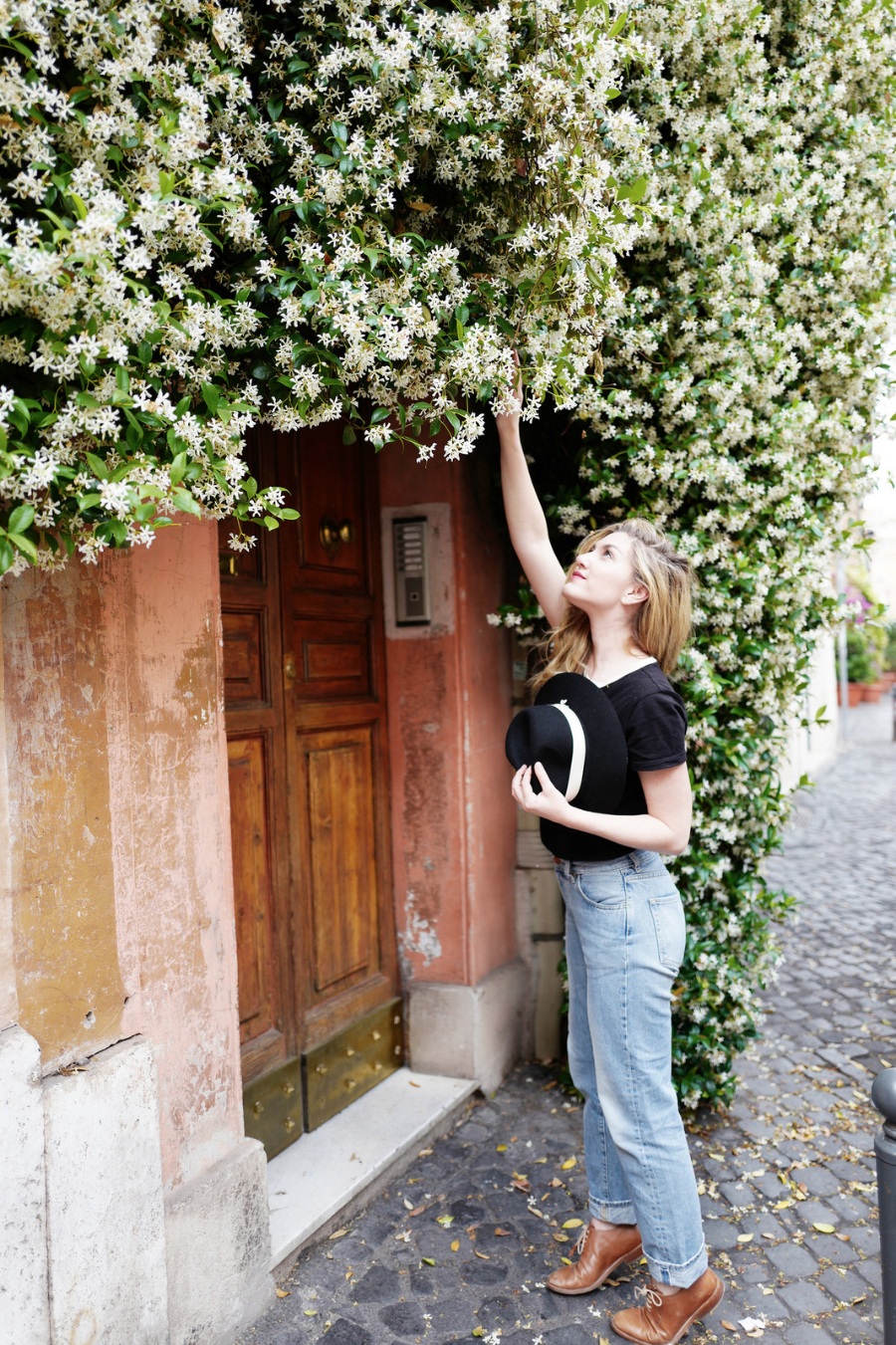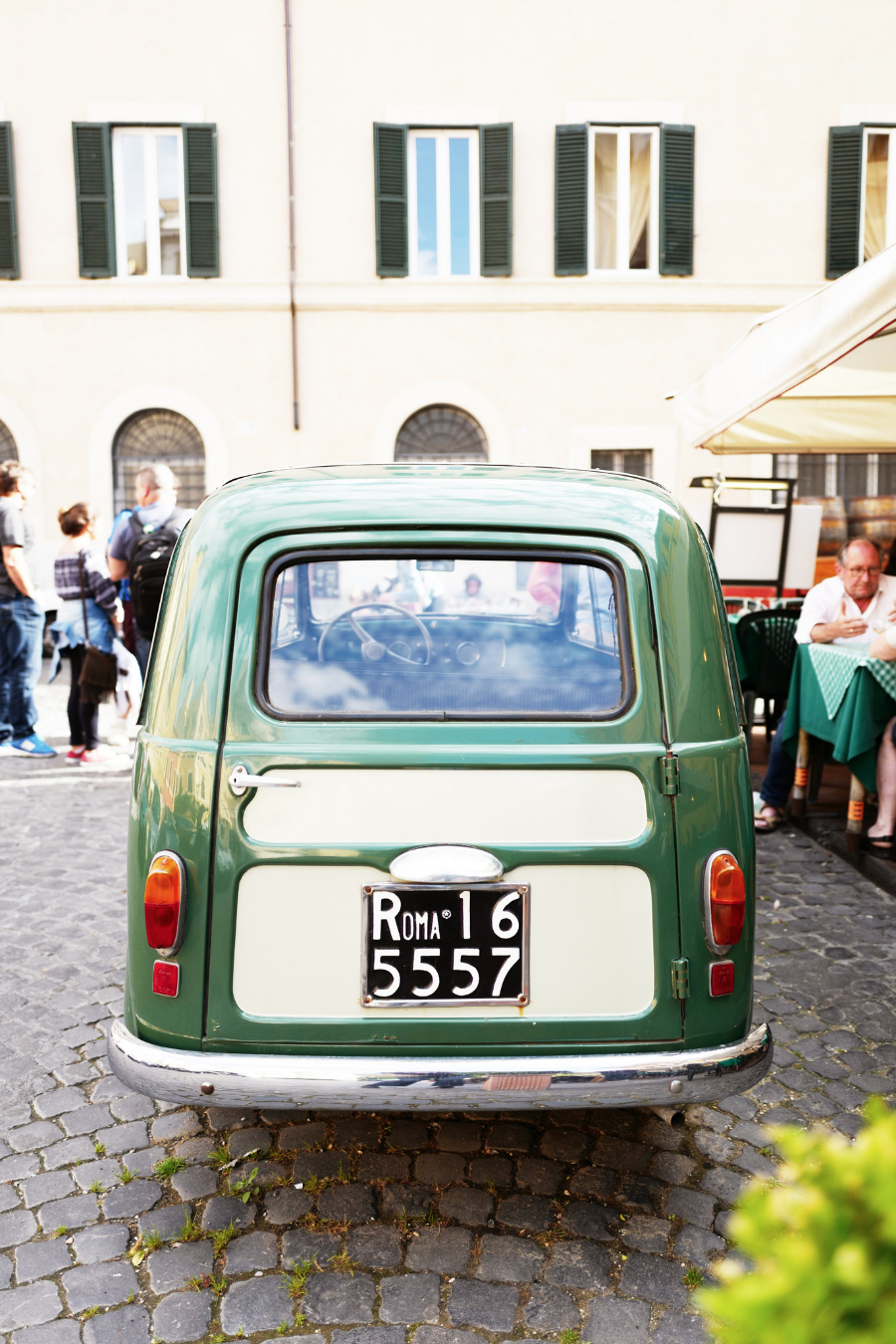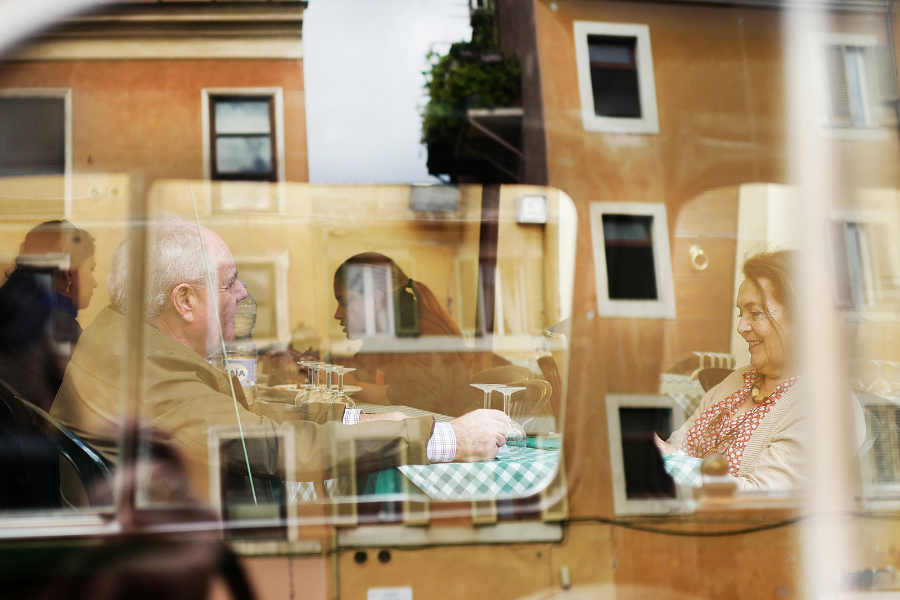 By Haleigh
Min finaste Haleigh har nystarta bloggen sin, mange av dykk kjenner ho nok som Making Magique. Den nye bloggen,
By Haleigh
, er ein rein reiseblogg og den er minst like poetisk og fantastisk som ho er. I haust kjem ho hit på besøk for å kyssa Saga sine lubne kinn og drikka raudvin med oss, det skal bli så historisk fint.
By Haleigh
My favorite Haleigh has started up a new blog, a lot of you may know her as Making Magique. Her new blog,
By Haleigh
, is a travel blog and it's at least as poetic and amazing as she is. She's coming to visit us this fall to kiss Saga's chubby cheeks and drink red wine with us, it's going to be historically awesome.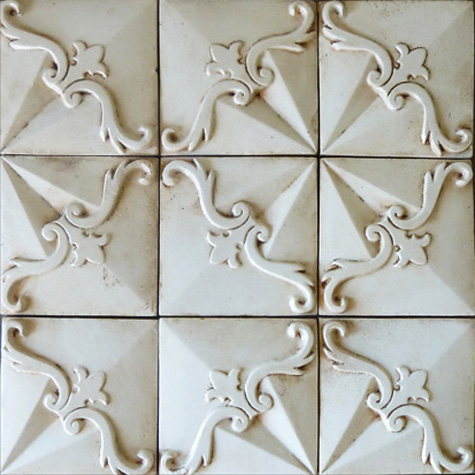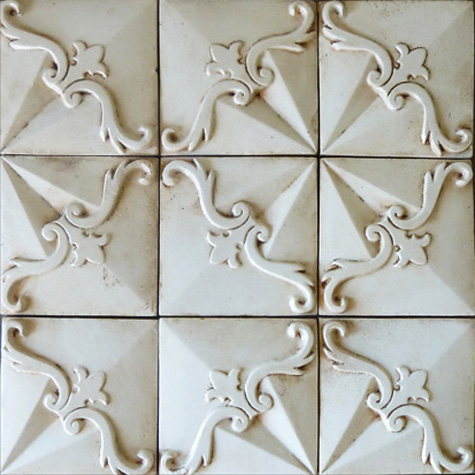 Fliser fra himmelen
Her ein dag sat Jostein og *browsa* på dataen min, og det gjer han igrunn aldri, så eg vart nyfiken og spurte kva han såg på. Det var ein nettbutikk som selger golv og fliser,
Stiltje
, og der fann eg desse utrulige flisene som eg vil ha i taket på badet. Tenk at dei kostar 8900 for kvadratmeteren.
Tiles from heaven
This week I found Jostein *browsing* on my computer, which is something he rarely does so I was curious and asked him what he was looking at. It was an online shop full of tiles and floors,
Stiltje
, where I found these amazing tiles that I want in the bathrom. I cannot believe hoe expensive they are though.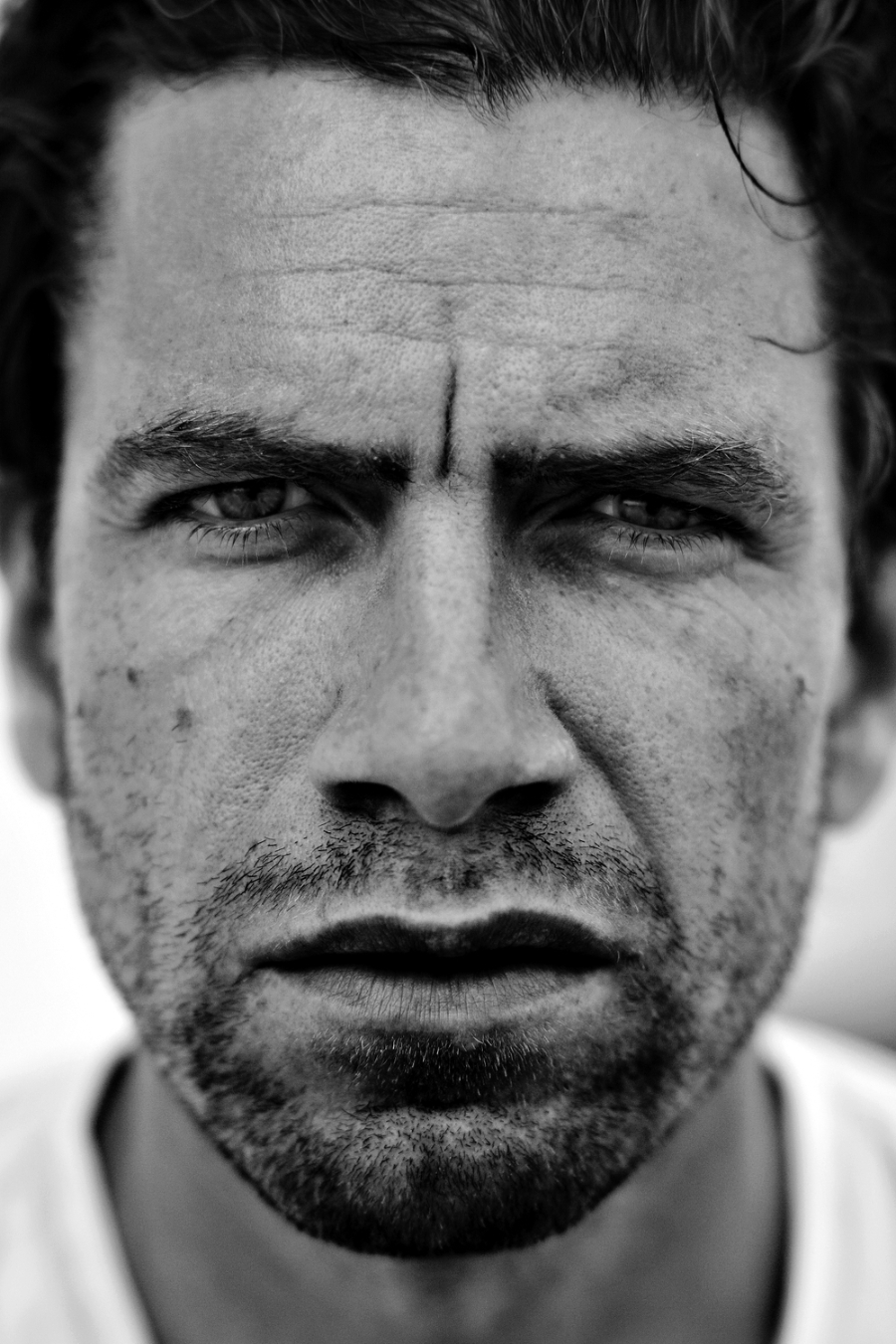 Kjærleik til det danske
Jostein og eg ser serien Bedrag som går på NRK akkurat no, og Nikolaj Lie Kaas er så sjukt dreamy, tenkte å tipsa om nokre filmar med han som eg elskar (eg hadde ein dansk filmperiode på vidaregåande og i Oslo-åra): De Grønne Slakterne, Adams Epler, Blinkende Lykter, Allegro. Ein kan jo ta ei Nikolaj Lie Kaas-helg og sjå alle! Eg er jo generelt litt i ein dansk modus akkurat no, har tegna abonnement på favorittmagasinet, følger alle kule Copenhagen moms, kjøper bøker av danske forfattarar og er standig på leit etter fine danske bloggar å lesa.
Danish love
Jostein and I are currently watching the danish crime show Bedrag, and Nikolaj Lie Kaas (one of the actors) is so crazy dreamy, I thought I'd recommend some films with him that I love (I was heavy into danish film in my late teens): The Green Butchers, Adam's Apples, Flashing Lights, Allegro. Maybe do a Nikolaj Lie Kaas weekend? I'm generally in a danish mood right now, I've subscribed to my favorite magazine, follow all the cool Copenhagen moms, buy books from danish writers and am always on the lookout for good danish blogs to read.
Italia-suget
Herlege
Elsa
har lagt ut bilder av reisa til Piemonte, og eg held på å dø av reiselyst. HELDIGVIS reiser me til Italia i slutten av september! Me skal bu på ein økologisk hasselnøttfarm og kun gjera late ting. Trilla ned i vegen, eta ein is, læra om hasselnøtter. Er framleis heilt forvirra over at me snart skal til eit anna land med Saga som berre er to månader da, men eg har berre bestemt at det går fint. Avslappa foreldre = avslappa bebis.
Longing for Italy
Lovely
Elsa
posted pictures of her trip to Piemonte, and I'm so full of wanderlust. Luckily we're going to Italy in the end of september! We're going to live on an organic hazelnut farm and only do lazy things. Roll the pram down the road, have gelato, learn about hazelnuts. I'm still confused about the fact we'll be going to another country with Saga who will be only two months, but I've decided it will go swimmingly. Relaxed parents = relaxed baby.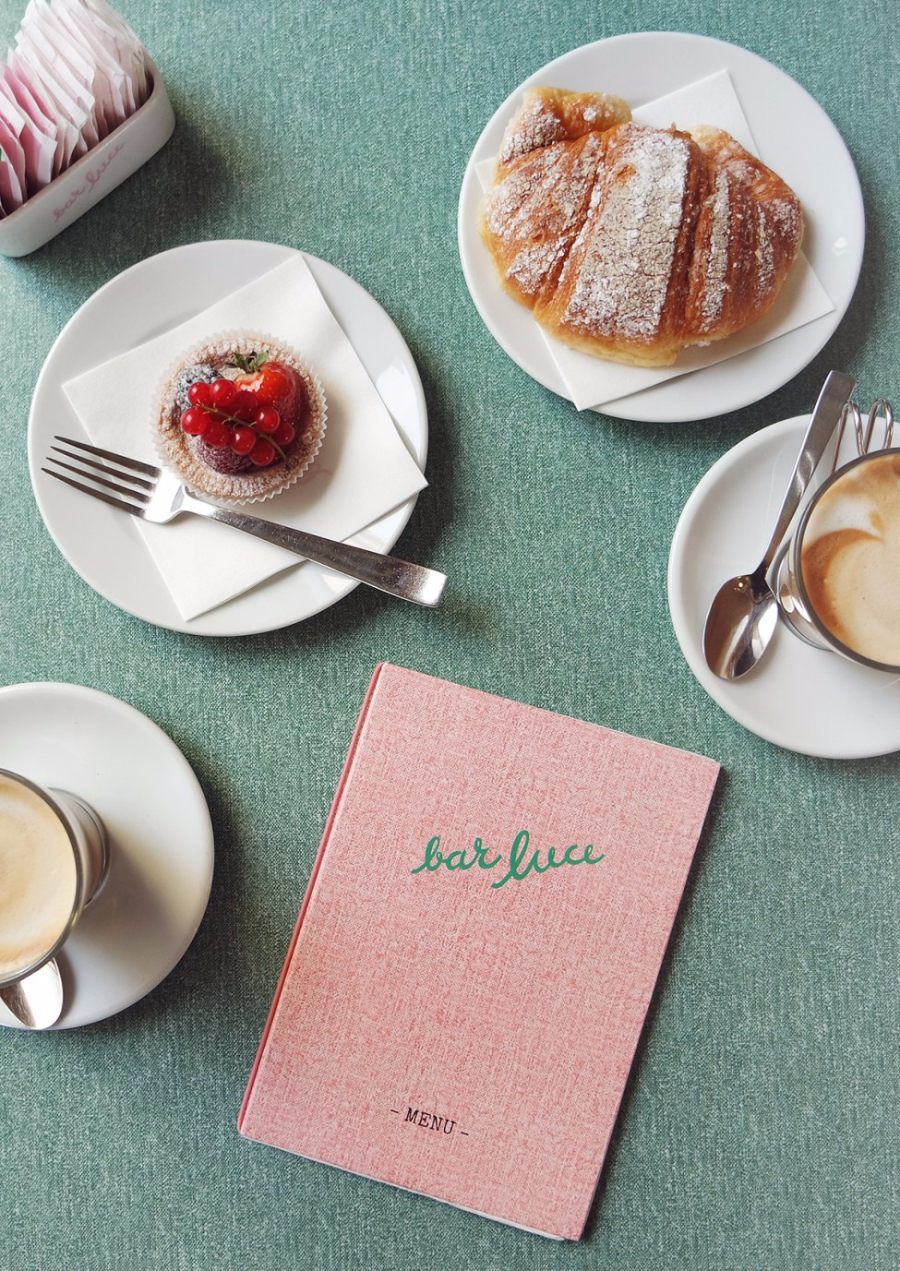 Bar Luce
Speaking of Italy: Shauna was recently in Milan and visited the
Wes Anderson café, Bar Luce
, and it's SO PRETTY my GOD. I need to go there yes?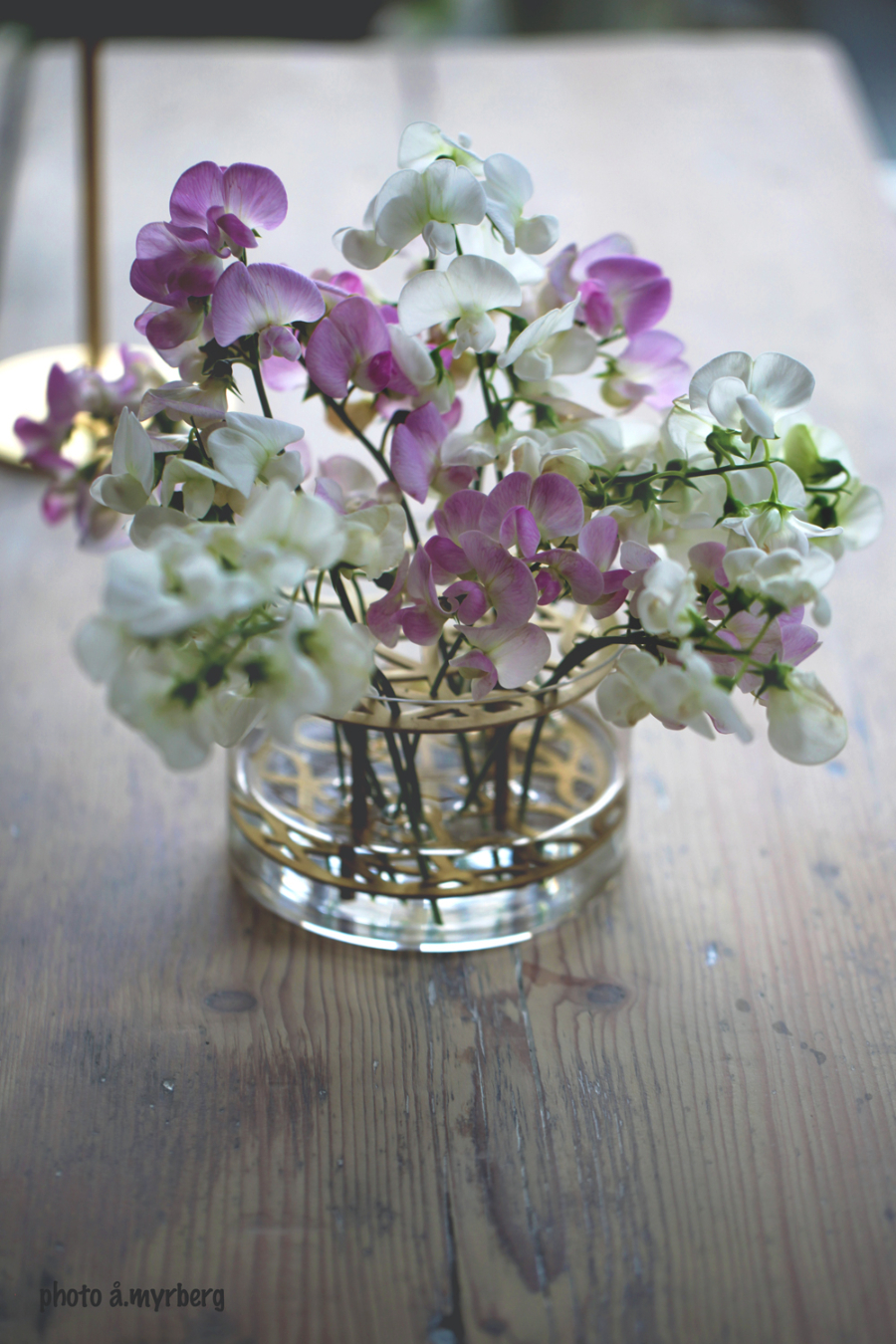 På nattbordet
Til bryllupet fekk me ein Klong-vase av lillesøster som eg elskar, no lurer eg på å ønska meg mini-versjonen til å ha på nattbordet. Ein kan liksom ha éin blomst i også er det fint, pluss at den er typ umogleg å velta (viktig nattbord-kriterie). Eg skal óg hugsa å bestilla fleire print av bryllupsbildene våre, har tenkt å henga opp litt bilder på soverommet og gjerne eit rett over nattbordet, eg syns det er så viktig å hugsa å henga opp eins eigne bilder, bilder fra livet, og ikkje berre prints ein har kjøpt på internett.
On the nightstand
For the wedding my sister gifted us a Klong vase that I love, I'm wondering if I should wish for the small one for christmas or something. You can put one flower in it and have it look pretty, and it's impossible to topple over (important for the nightstand). I'm also going to remember to order some more prints of our wedding photos, I think it's important to put up real photos, real life photos and not just prints from the internet.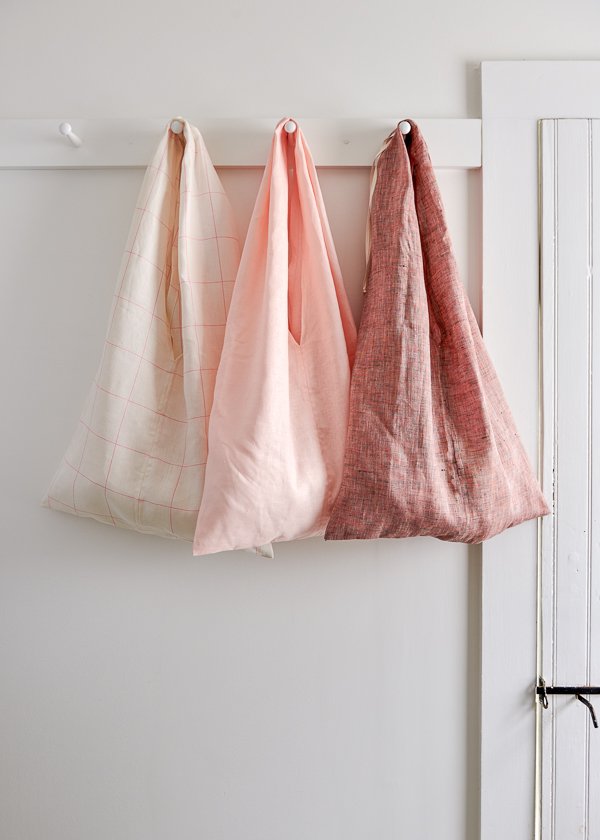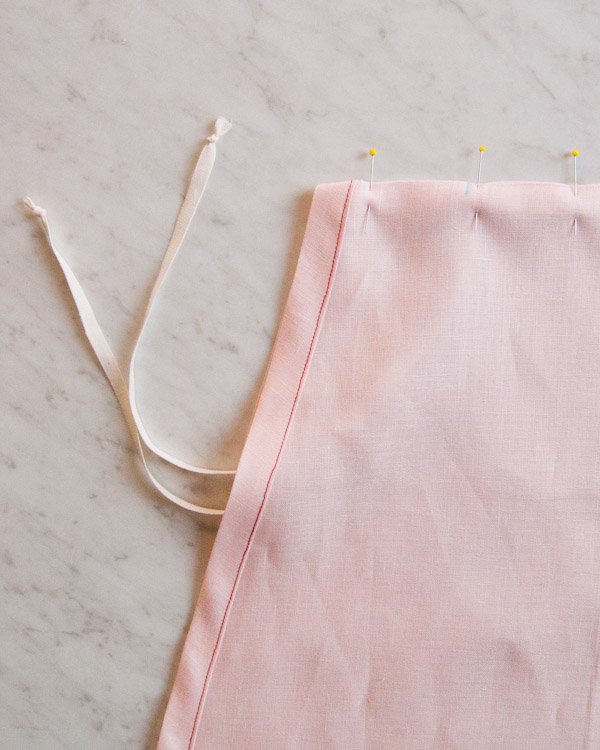 Rosa posar
Superfine handleposar i DIY
, skulle ønska det gjekk an å kjøpa dei for dei var så perfekte for meg. Akkurat no har me så altfor mykje plastposar i kjøkkenet, lengtar mot FINE handleposar.
Pink bags
Pretty shopping bags
, it's a DIY but I wish I could buy them because they are perfect for me. Right now we have too many plastic bags floating around the kitchen and I want PRETTY bags.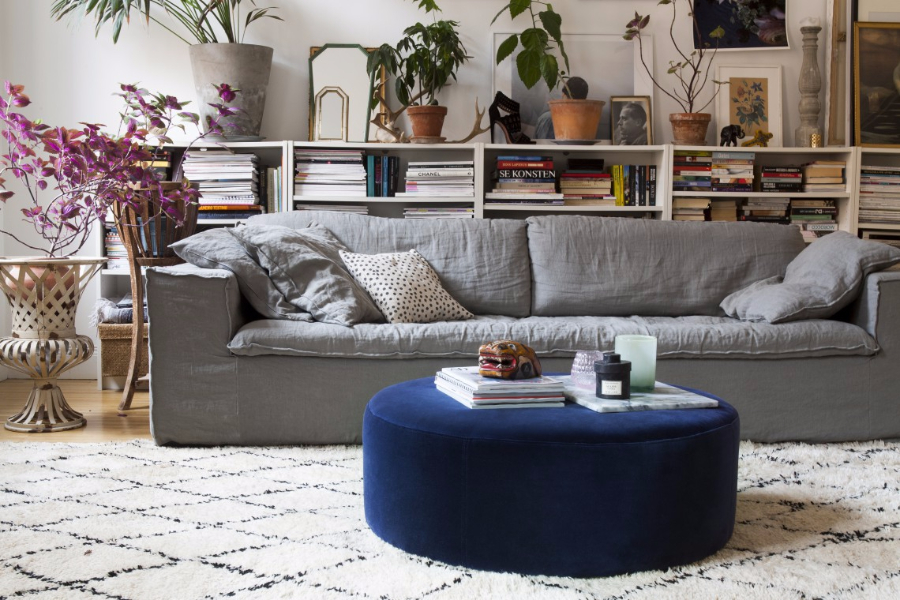 Fløyel
Denne fløyelspuffen er i min og Jostein sin toårsplan! Den er fra Meli Meli, og finst i mange fargar. Me tok jo med oss sofaen vår fra London, den er på det store gjesterommet no og ein slik ein hadde vore så perfekt som bord der, sidan me har tenkt at ein skal kunna berre ligga der og slappa av og lesa og eta druer.
Velvet
This velvet ottoman is in mine and Jostein's two year plan! It's from Meli Meli and in a lot of different colors. We brought our sofa from London, which is now in the big guest room and one of these would be perfect as a table with it, the idea is to make the perfect hangout spot, reading/relaxing/grape eating etc.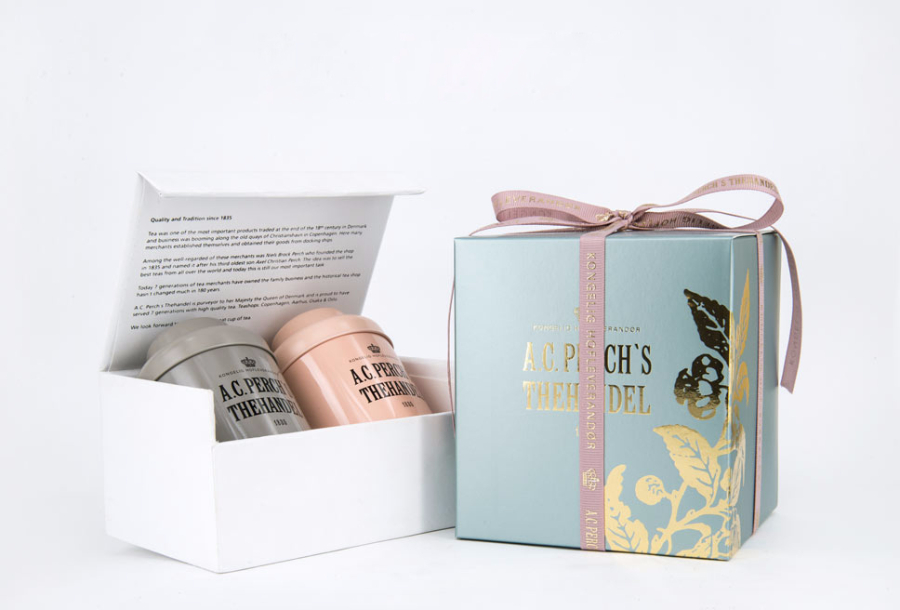 Te
Såg på
A.C Perch
sin netthandel at dei har så innmari fine metallboksar til te og gåveboksar, dei hadde vore superfine på kjøkkenet vårt. Eg har dog aldri smakt eller lukta på teen deira, kanskje nokon av dykk har anbefalingar? Vanligvis likar eg svart te med ganske søte smakar, djup karamell og vanilje og bergamot-greier.
Tea
I noticed on
A.C Perch's
online shop that they have really pretty metal boxes for tea, they would be perfect in our kitchen. I have, however, never tasted or smelled their tea, maybe someone has recommendations? I normally like black teas with sweet flavors, deep caramel, vanilla, bergamotty things.