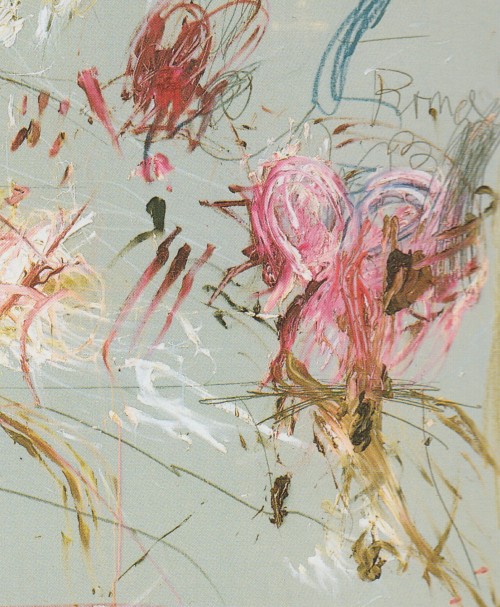 Eg har ikkje høyrt så mykje på musikk det siste året. Eg har sånne lange periodar som dette der eg berre gløymer at musikk finst, gløymer at musikk er viktig for meg, orkar ikkje å opna spotify. Utanom opera er graviditeten min heilt lydlaus, det finst ikkje eitt einaste spor som eg knyter til den tida.
Men eg har høyrt på ei som heiter Trace den siste veka, det er behagelig og seigt og sånn eg vil denne tida skal vera.
Maleri av Cy Twombly, ein annan favoritt.
I haven't listened to music in this past year. I do these long periods of time like these where I forget that music exists, that it's important to me, can't stand to even open spotify. Other than opera, my pregnancy is soundless, there isn't a single track that I connect to that time.
But I have been listening to Trace in the past week, it's comfortable and slow like I want this time to be.
The painting is by Cy Twombly, another favorite.