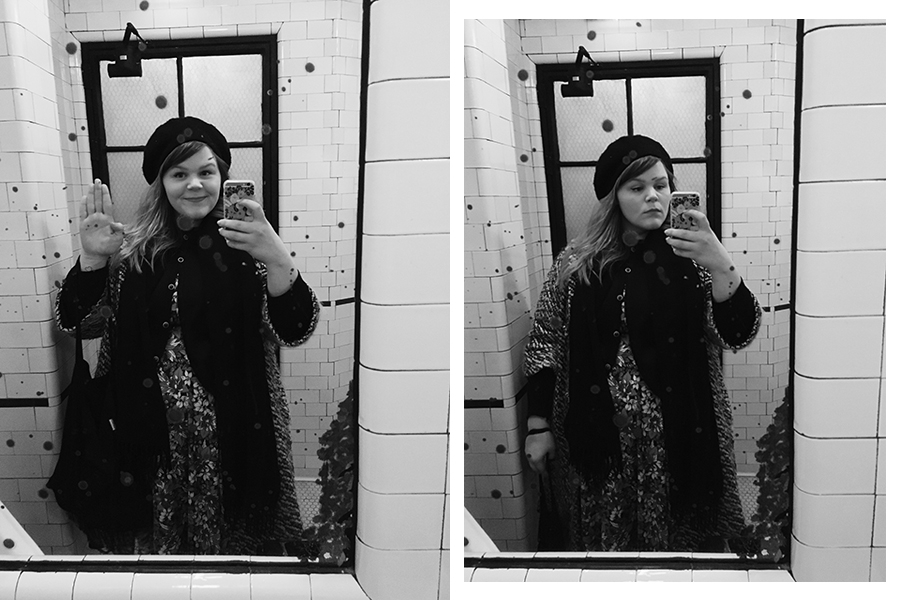 Hei og velkommen til denne veka! Me kom heim frå Paris i går kveld, etter å ikkje ha hatt internett i fleire dagar i ein Airbnb-leilighet, og no er leiligheten vår eit kaos av babyklede og te, ellllllskar det. No ventar ei veke av lærekøyring, hardjobbing (gjorde absolutt ingenting i Paris, berre strauk på magen på metroen, åt croissantar, gjekk titusenvis av steg og tok bilder av fine folk) og litt påskefeiring! Linkane eg hadde spart til fredag kjem her!
– Kvinnelige leiarar sine rutiner
– Marte Marie Forsberg sine tips til å ta bedre bilder
– Tenk så fint å opna eit kleskap og sjå dette!
– Korleis ein egentlig lagar iced espresso
– Den finaste påskebuketten! Og billig dessutan.
– Elsa delte 60 innredningstips!
– Eit intervju med skaparane bak ein film eg gler meg sånn til å sjå, Anomalisa
Hello and welcome to this week! We came back from Paris last night, after being off the internet in an Airbnb for days, and now our flat is full of baby clothes and tea, I LOVEEEEEEEE it. Now awaits a week full of driving, working very hard (did absolutely nothing in Paris, just brought the belly on the metro, ate croissants, walked tens of thousands of steps and photographed nice people) and some easter celebration! The links I had saved for friday, now:
– Chocolate and peanut butter tart!
– Marte Marie Forsberg's tips take great photos
– Imagine opening your closet kleskap to see this!
– How to really make iced espresso
– The prettiest easter bouquet! And cheap too.
– Elsa shared 60 tips for interior decorating!
– An interview with the creators behind a film I'm very excited to see, Anomalisa