det siste bildet eg pinna på pinterest:
superfint kjøkken med bra golv og planteliv. klikk bildet for kjelde.
den siste sms-en eg har fått:
"Allment eller?" fra pappa som lurte på om eit pasta-kurs som eg skal ha for ei kusine i påska var eit allment kurs som alle kunne komma på.
den siste mailen eg har sendt:
det var ein kul idémail, så den kan eg ikkje dela! anna enn det har eg sendt ut dusinvis med london-guidar dei siste vekene, typisk feriesesong.
det siste innlegget eg har lagra på bloglovin: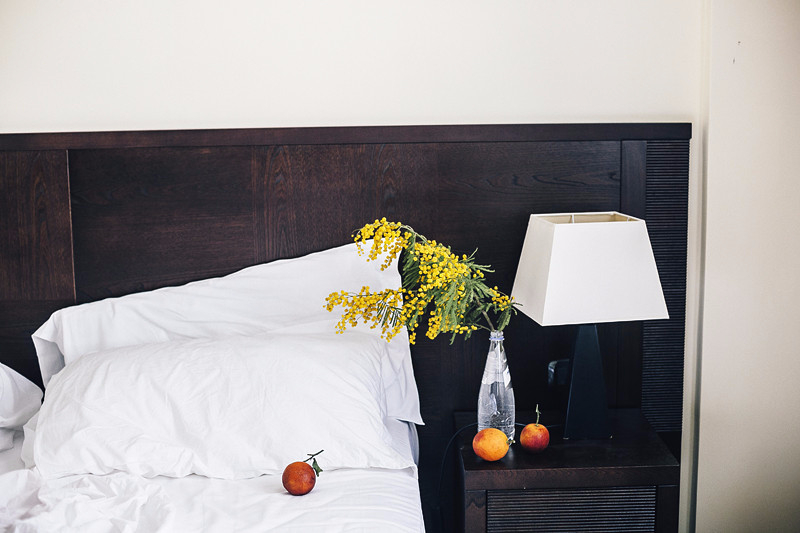 rome in yellow fra suvi sur le vif, ho har laga ein serie med fotografi frå roma som er delte opp i farge. så innmari inspirerande og vakre fotos.
min forrige telefonsamtale:
eg snakkar aldri i telefonen om eg kan unngå det. har berre innsett for eit enormt stressmoment det er i livet å snakka i telefonen og å forholda meg til telefonen, så derfor har eg aldri lyd på og har ikkje telefonen rundt meg eingang om eg ikkje er ute eller om eg instagrammar. eg skypar heller! den einaste eg ringer på telefonen er bestemor, me snakka ihop forrige veke og ho gav meg oppskrift på raspeballar. <3
min seinaste seriebesettelse:
alle slags random dokumentarseriar på netflix, typ om frimurerar og nudlar og sånt.
den siste facebook-meldingen eg har sendt:
"eg skal på vintageshopping i morgon, kan sjå etter noko!" til sara som har mange tankar om kva ho skal ha på seg i bryllupet.
den siste appen eg har lasta ned:
looksee, bilderedigeringsapp. er ikkje heilt klok på den enda!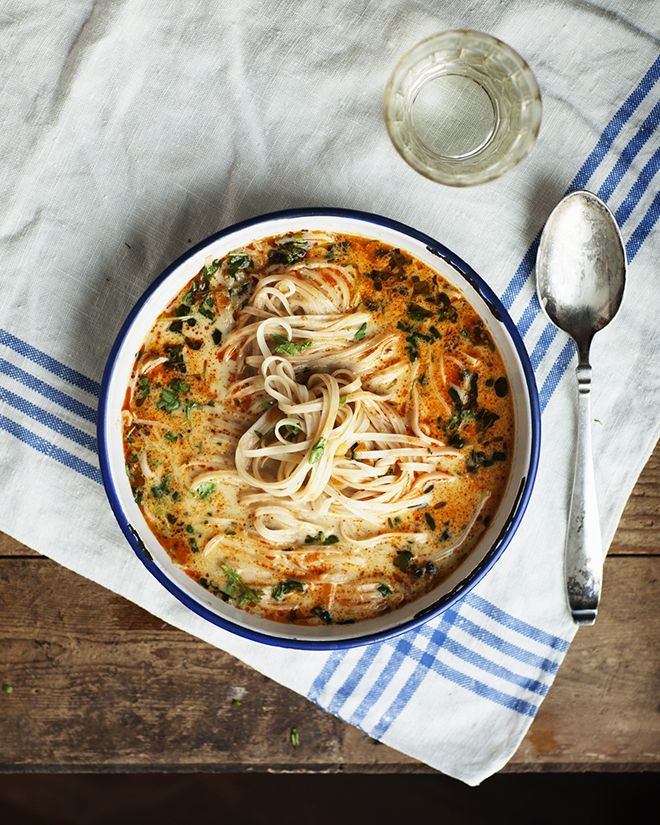 den siste pinterestoppskrifta eg har laga:
denne. omnomnom.
den siste meldingen eg fekk på whatsapp:
"Hahahah I know right" fra haleigh.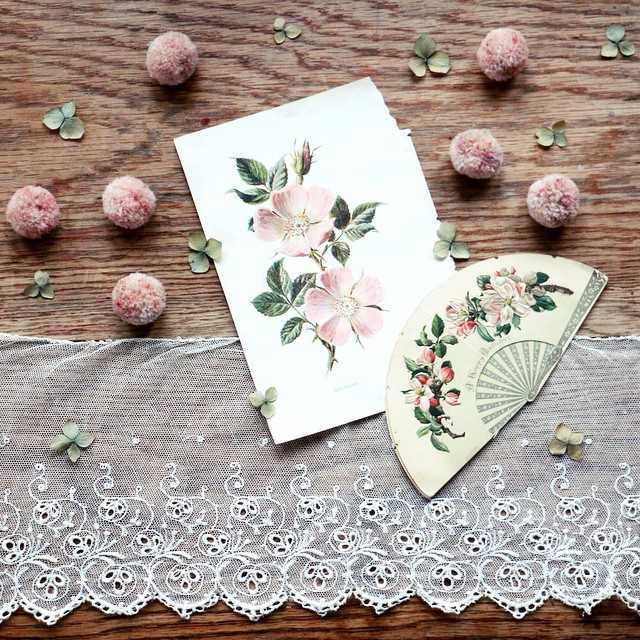 har nettopp begynt å følga på instagram:
lobsterandswan.
den siste bloggen eg starta å lesa:
emily salomon.
den forrige filmen/dokumentaren eg såg på netflix:
the two faces of january. den var bra, akkurat passe både hitchcock og the talented mr ripley. kirsten dunst. <3
det siste bildet eg har vorte tagga i på facebook: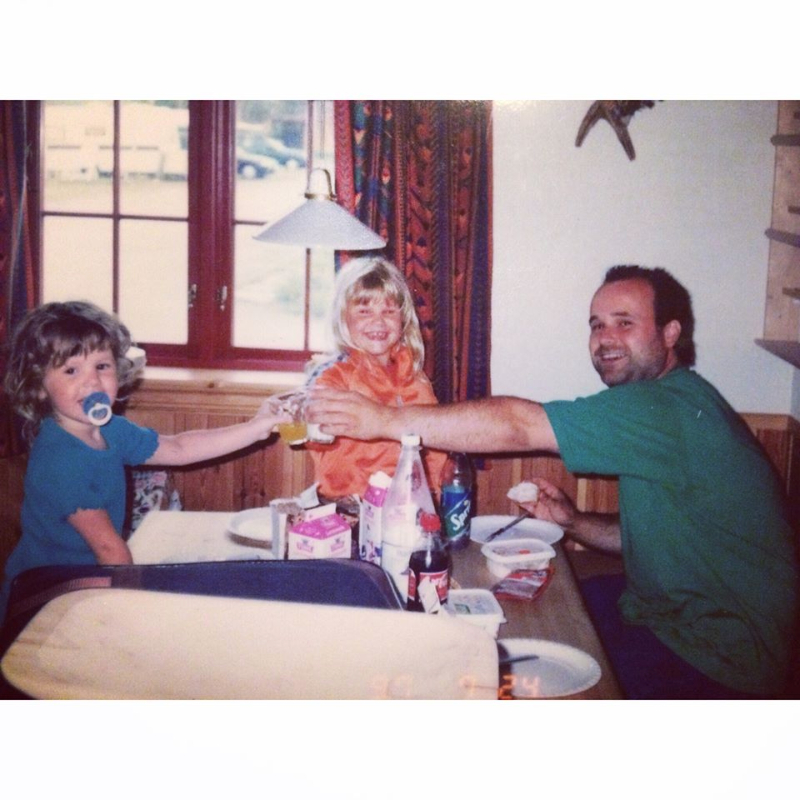 lillesøster tagga meg i dette bildet fra 1997. såååå sjalu på meg sjølv for den oransje treningsdressen altså. og elskar óg typisk nittitalsferietur: vossafår og coca cola på frukostbordet.
den forrige låta eg spelte på spotify:
høyrte på plainsong av the cure medan eg og jostein spelte kort.
lista fra elsa.
*translation:
my latest pinned photo on pinterest:
a beautiful kitchen with lovely floors and plants.
the last text message i received:
my dad asked me if the course was for everyone, i am teaching my cousin how to make filled pasta and he wanted to know if anyone could come.
the last mail i sent:
was a great idea, so i can't share it!
the last entry i've saved on bloglovin:
rome in yellow by suvi sur le vif with photos from rome.
my latest phone conversation:
i don't talk on the phone. it stresses me out to talk on the phone and having to constantly deal with it. so it's on vibrate and i rarely keep it around if i'm not out of the house or instagramming. i'd rather skype! the only one i call on the phone is my grandmother, i talked to her last week and she gave me a recipe.
my latest tv obsession:
random documentary shows on netflix, like about freemasons and noodles and stuff.
the last message i sent on facebook:
was to sara to say i'll be going vintage shopping and can look for something for her – she's thinking about her outfit for my wedding .
the last app i downloaded.
looksee, a photo editing app. not a fan yet.
the last recipe i've made from pinterest:
this one. so good.
the last message i got on whatsapp:
"Hahahah I know right" from haleigh.
my latest follow on instagram:
lobsterandswan.
the last blog i started following:
emily salomon.
the latest movie/documentary i watched on netflix: the two faces of january. perfect mix between hitchcock and the talented mr ripley.
the last picture i was tagged in on facebook:
my sister tagged this one from 1997. i was seven and rocking that orange track suit.
the latest play on spotify:
plainsong by the cure.