woho! tenk at mars er her, det nærmar seg vår så innmari mykje og februar var, uvanlig nok, ein skikkelig fin månad, og det sjølv om eg hadde det litt tungt i hjartet. så, til februarlista!
høgdepunkt.
♦ podcasten med sara. sjølvsagt!
♦ frukostklubben med mariell og jostein.
♦ eg laga mange gode oppskrifter for økologisk.
♦ uendelige mengder sopranos.
♦ fann endelig fram til det perfekte rugbrødet.
♦ femårsjubileum for vennskapet med mariell.
♦ fastelavnsbollar!
♦ besøk av søstra til jostein med familie! perfekt avslutning på vinteren.
noko nytt eg gjorde.


laga podcast med sara. posjerte eit egg. starta frukostklubben (der eg posjerte det egget). såg the room på prince charles cinema (insanity). var på barbican. hadde asiatisk veke med jostein, me laga innmari mykje godt (syns eg, kanskje ikkje han). manikyr!
februar-speleliste.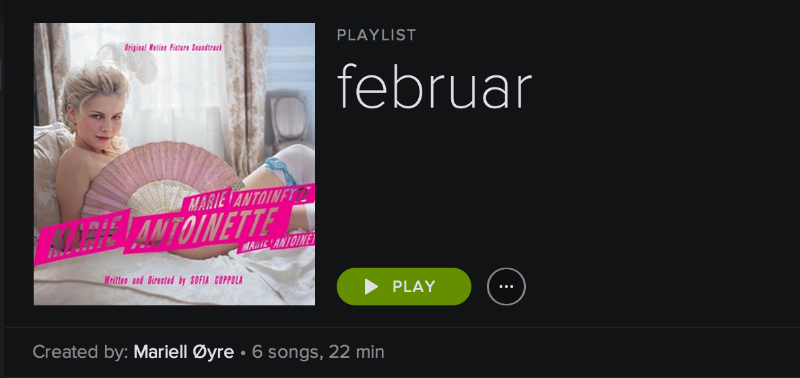 link.
beste film eg såg.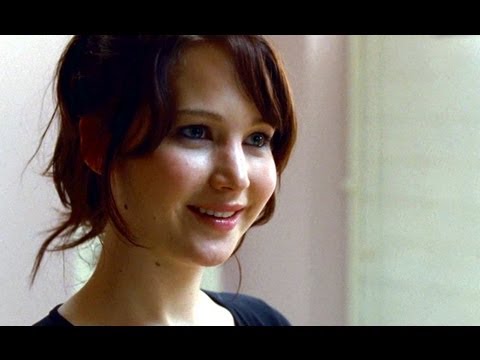 såg ikkje så mange filmar i februar. men den finaste eg såg var nok silver linings playbook.
beste bok eg las.
las så lite i februar, men eg las trilogien av jon fosse. den var så innmari vakker og overraskande og inspirerande. eg las óg halve not that kind of girl av lena dunham og syns den er veldig ho. ikkje så mange overraskingar, men eg likar meg godt i universet hennar.
ei bra oppskrift eg prøvde.


laga burgerbrød etter smitten kitchen si oppskrift, dei blir alltid så innmari gode.
innlegg eg likar best frå februar.


februar var kanskje den beste bloggmånaden i verdenshistorien for min del. skreiv mange lange innlegg! her er nokre av dei: mariell og sara – vår første podcast. a tour of our home. feel better. storing and editing photos. how to plan a wedding: part one. the heart of the matter. scones. soppy love. favorite hasselblad portraits. tips&triks. video.
mine favorittbilder på instagram.


1. frukostklubben. 2. fastelavnsbollehimmelen. 3.croissant & cappucino.. 4. sol i shoreditch. 5. ferskpressa sitrus. 6. ny fin handlepose og fin mat frå general store. 7. barbican. 8. magnolia. 9. etter min første podcastinnspeling med sara.
det beste som skjedde på jobben.


må sei podcasten, igjen! det er så ferskt og nytt og eg er veldig stolt av oss!
eit fint foto eg tok.


eg veit ikkje kvifor, men eg likar så godt dette bildet. det er skarpt på ein deilig måte og minnar meg om vegen fra haggerston station til broadway market.
photo booth-gif.


*translation:
i am so happy for march! spring is coming, and february was, unusally, a very nice month this year, and that's despite the ache in my heart.
highlights.
♦ the podcast with sara.
♦ the breakfast club with jostein and mariell.
♦ i did a lot of great recipes for my job.
♦ endless amounts of sopranos.
♦ i finally made the perfect rye bread.
♦ celebrating my five year friendship anniversary with mariell.
♦ a visit from jostein's sister and her family. the perfect ending to winter! 
something new i did.
made a podcast with sara. poached an egg. started breakfast club. went to a viewing of the room at prince charles cinema. visited the barbican. has asian week with jostein, where we cooked a lot of tasty things. a manicure!
a february playlist.
link.
best movie i saw.
didn't see that many films in february, but the loveliest one was silver linings playbook.
best book i read.
jon fosse's trilogi and half of lena dunham's not that kind of girl.
a recipe i tried.
i made burger buns from smitten kitchen's recipe. they always turn out great.
entries i like a little extra from february.
i had a lot of fun on the blog in february, here are some of my favorites: a tour of our home. feel better. storing and editing photos. how to plan a wedding: part one. the heart of the matter. scones. soppy love. favorite hasselblad portraits. tips&triks. video.
my instagram favorites.
1. breakfast club. 2. cream bun heaven. 3. croissang and cappucino. 4. sun in shoreditch. 5. fresh squeezed citrus. 6. new bag and groceries from general store. 7. barbican. 8. magnolias. 9. after my first podcast recording with sara.
the best thing that happened at work.
i have to say the podcast, again! it's so fresh and new and i'm so proud of us.
a good photo i took.
i don't know why but i really like this one. it's sharp in a nice way and it really reminds me of walking from haggerston station to broadway market.
and lastly! my february through my photo booth.