her kjem ein ny blogg-tradisjon! istadenfor å oppsummera året i slutten av året tenkte eg å ha månadsoppsummeringar istaden, og at det blir meir som ei liste som eg fyller ut kvar månad. det kan bli både som ei oppsummering for meg og bloggen, men óg sånt som har inspirert meg i løpet av månaden. januar har vore ein prøvande og fantastisk månad! har ledd og gråte så mykje, lagt planar for framtida og køyrt meg sjølv så hardt eg berre kan. håpar resten av året blir like fylt av driv og jobb og kos, og kanskje litt mindre tårer.
høgdepunkt.
♦ å vera barnevakt for vesle j i ei veke i oslo, det var nok det aller finaste. ein eitt år gamal person som berre lyser opp når han ser meg, det er for fint. og sjølvsagt å sjå jostein vera ein så fin onkel.
♦ at eg har pusha meg sjølv i matfotograferingen og at det har vore supergøy.
♦ at britta og ramsay har bestilt billettar til london i april!
♦ mykje museumsgåing.
♦ at me gjorde bryllupsinvitasjonane ferdige. no manglar det berre eit par tomlar opp og sikkert nokre papirkutt også er dei på veg ut til alle dei fine folka våre.
noko nytt eg gjorde.


såg kill bill 1 & 2 (og var glad for at eg venta så lenge). besøkte wallace collection og tate britain. heilsteikte kylling. las jon fosse. prøvde bahn mi (vietnamesisk baguette) og havregraut til frukost. syns begge deler var supergodt. obsessa over cy twombly sine maleri ↑ og heimen hans. grein ikkje då eg gjorde min eigen rekneskap. starta med admin mondays. jostein og eg har for første gong sidan me flytta ihop komme inn i ein rytme der det alltid er ryddig og nokonlunde reint heime hos oss.
januar-speleliste.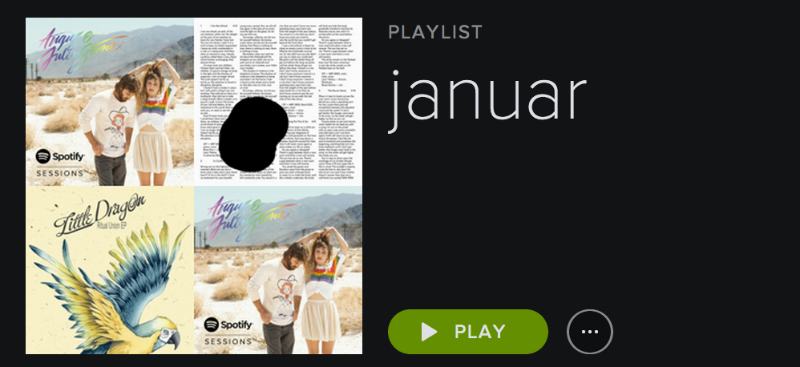 link.
beste film eg såg.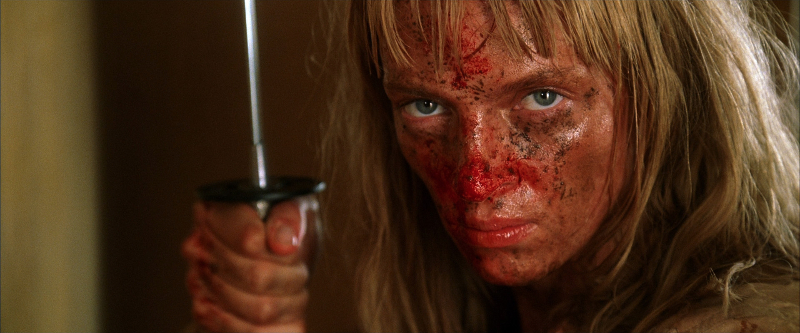 kill bill 1&2. trivia: me såg óg tinker tailor soldier spy, som eg ikkje skjønte(?) og jostein syns det er hysterisk morsomt at eg ikkje forstår spionfilmar som er satt til før typ 1995 (skjønnar ingenting av eldre bond-filmar, altså eg skjønnar ikkje kven som er the bad guy, kvifor bond er etter han, kva som skjer. er det berre meg?).
beste bok eg las.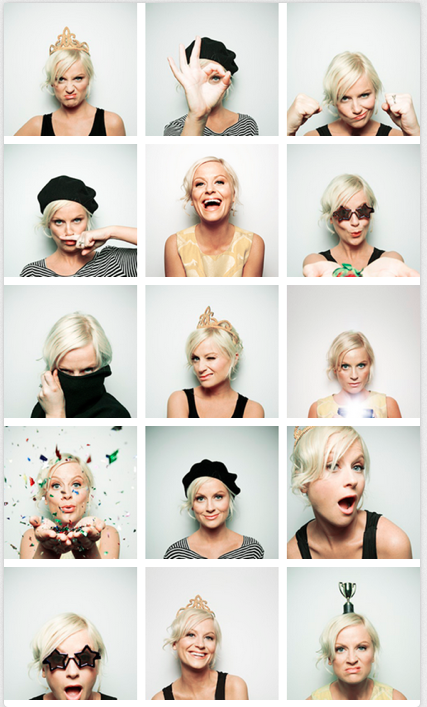 yes please av amy poehler. det er jo litt juks at det ikkje er ein roman, men den var så innmari god og ærleg og godt skrive. den var morsom og rørande og mykje meir utleverande enn eg hadde trudd. er så forelska i amy poehler.
ei bra oppskrift eg prøvde.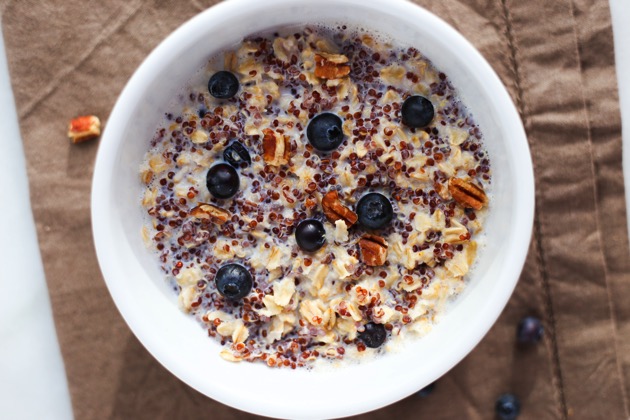 brukte denne oppskrifta på havregraut, men utan quinoa. mmm så godt.
innlegg eg likar best frå januar.


mine 10 beste kjøp i 2014. den evige lange lista over bloggar eg les. fem av mine favorittbryllupsbilder. inspirasjonslista. fotojobbane i oslo. smart girls have more fun.
mine favorittbilder på instagram.


1. madeleines som eg tok bilder av til oppskrift. 2. førti tulipanar for ti pund. 3. fuglar over national. 4. i palmehuset i botanisk hage på fotojobb. 5. eit fint bilete av meg. 6. blomar på borough market. 7. ein superbra helgefrukost. spoiler alert: me åt ikkje i senga. 8. nydeleg marilyn monroe-print og sengeklede på fotojobb i oslo. 9. min første havregraut som eg var så stolt av.
det beste som skjedde på jobben.


tok bilder av mange fine folk i oslo, samt booka ein del bryllup og kjente på at eg gler meg meir enn eg gruar meg. har vore så inspirert til å blogga og har oversvømt av idear, har starta på fleire andre prosjekt og har óg laga nytt bloggdesign. også fekk eg lønnsauke -> alt i alt ein veldig bra jobbmånad.
beste foto eg tok.


beste bildene på jobb var ein gravidfotografering i oslo som eg ikkje kan dela bileta frå men som eg gøymer i hjarta og ser på når eg har lyst. men, i privatlivet er det dette bildet av sara og frøy fordi det er så GIRLS og glede og så perfekt eksempel på at me kanskje bur i forskjellige byar men når me er med kvarandre er det alltid som på bildet. så takksam og glad for det. ♥
*translation:
there is a new blog tradition in place! instead of doing summaries at the end of the year i thought i'd do them monthly instead, and that it's more like a list that i fill out every month. summing up me and the blog, but also things that have inspired me that month. january has been a testing and fantastic month! i've laughed and cried so much, planned for the future and driven myself as much as i possibly could. i hope the rest of the year will be full of as much drive and work and cuddles, and maybe less tears?
highlights.
♦ babysitting our little nephew J for a week in oslo. that must be the loveliest thing i did. a one year old person who lights up when he sees me, i mean come on! and of course seeing jostein as the sweetest uncle melts my heart every time.
♦ i've pushed myself in my food photography and it's been a lot of fun.
♦ that britta and ramsay have booked tickets for london in april!
♦ a lot of museums.
♦ that we finished our wedding invites. just some practicalities missing and possibly some paper cuts, and they'll be on their way.
something new i did.
saw kill bill 1 & 2 (and was glad that i waited!). visited wallace collection and tate britain. roasted a whole chicken. read jon fosse. tried bahn mi and oatmeal, and loved both of them. obsessed over cy twombly's painting and his home. didn't cry when i did my books (i always do because i hate money so i'll cry in a rage). started doing admin mondays. jostein and i have, for the first time since moving in together, gotten into a rhythm where our place is always tidy and somewhat clean.
a january playlist.
link.
best movie i saw.
kill bill 1&2. trivia: we also watched tinker tailor soldier spy, which i didn't get (?) and jostein thinks it's so funny that i don't get spy movies set to before 1995. i don't get older bond films either, i sometimes don't even know who the bad guy is, why bond is after him and what is happening. am i alone in this?
best book i read.
yes please by amy poehler. it was honest and well written, so funny and surprisingly moving and a lot more revealing than i'd thought. i have such a crush on her.
a recipe i tried.
used this recipe to make oatmeal, without the quinoa. soooo good.
entries i like a little extra from january.
my ten best buys of 2014. the very long list of blogs i read. five of my favorite wedding photos. the inspiration list. the photography jobs in oslo. smart girls have more fun.
my instagram favorites.
1. madeleines for work. 2. forty tulips for ten pounds. 3. birds over the national theatre in oslo. 4. the palm house in the botanical gardens in oslo. 5 a pretty picture of me. 6. blooms in borough market. 7. a great weekend breakfast. spoiler: we did not eat bed. bed eating is for dry foods. 8. a beautiful marilyn monroe and sheets at a photo gig in oslo. 9. my first oatmeal that i was super proud of.
the best thing that happened at work.
i photographed a lot of lovely people in oslo, and booked some weddings and actually felt more excited than nervous. i've been so inspired to blog and have been overwhelmed with ideas. i've started several other projects and also redesigned my blog. i also got a raise! -> a very good work month.
best photo i took.
for work it has to be photos from a maternity shoot i did that i can't share photos from but that i look at a lot. but, in my personal life it's this photo of frøy and sara because it's so GIRLS and a perfect example of how we live in different cities but when we see eachother it's always like this. so happy and grateful for that.
and lastly! my january through my photo booth.