når ein bur langt ifrå kvarandre må ein vera flinke og kreative for å finna måtar å holda kontakten på. i fjor starta mine eminente venner ein tradisjon med éi speleliste i månaden der me alle kan legga til songar, og dei har sagt at eg får lov til å legga ut desse spelelistene når månaden er omme. her kjem den første spelelista, den er fylt med vårlengsel og heimlengsel og nostalgi og pepp. eg anbefalar å setta den på shuffle og berre nyta. min favoritt er what's your flava? av craig david. altså, kven skulle trudd?

& the river grows inside of me.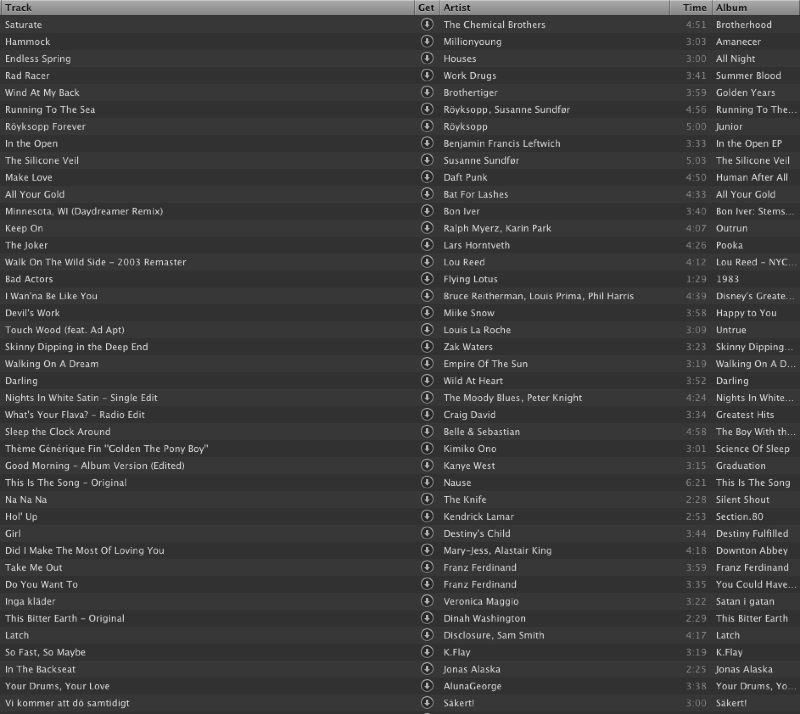 translation:
my friends have started the awesome tradition of making a playlist together for each month of the year, such a low maintenance way of appreciating eachother.