i år har eg og jostein faktisk laga våre eigne spelelister til jul. eg pleier jo å laga ei kvart år, men i dag har jostein óg laga si eigen, og dei er veldig forskjellige. her er dei to, og no blir det sjølvsagt konkurranse i heimen om kva speleliste de likar best.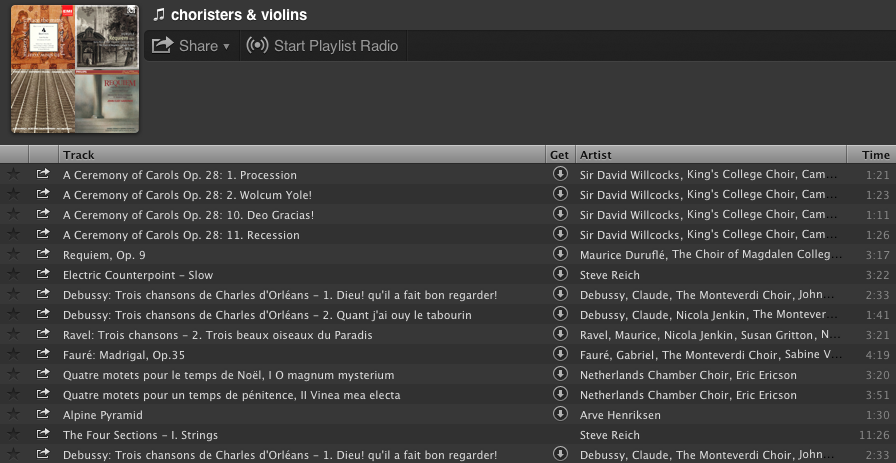 choristers & violins
jostein si er eit to timar langt julesongfritt pusterom til å setta stemningen når du vaskar og ryddar, skriv julekort og drikk gløgg. den er óg perfekt til å ha på i bakgrunnen når ein et middag eller har selskap, for å stressa ned og berre ha noko behageleg som surrar og går.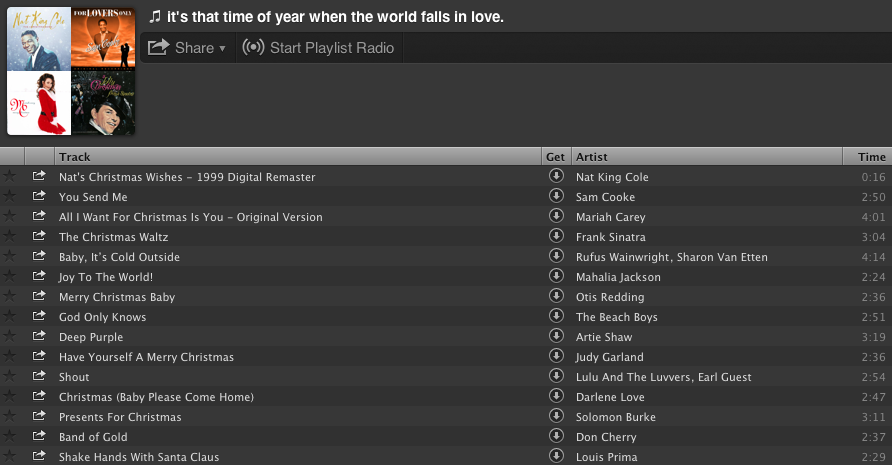 it's that time of year when the world falls in love
mi er ein blanding av klassiske julesongar, storband og litt klassisk musikk. den er glad og all over the place og veldig fin å dansepynta til.
translation:
these are our christmas playlists for this year! this year, j and i have made our own. his is a choral and classical fantasy, it's calm and serene and comfortable whereas mine is a lot more danceable and fun. they each serve their purpose. click the images to get to them.