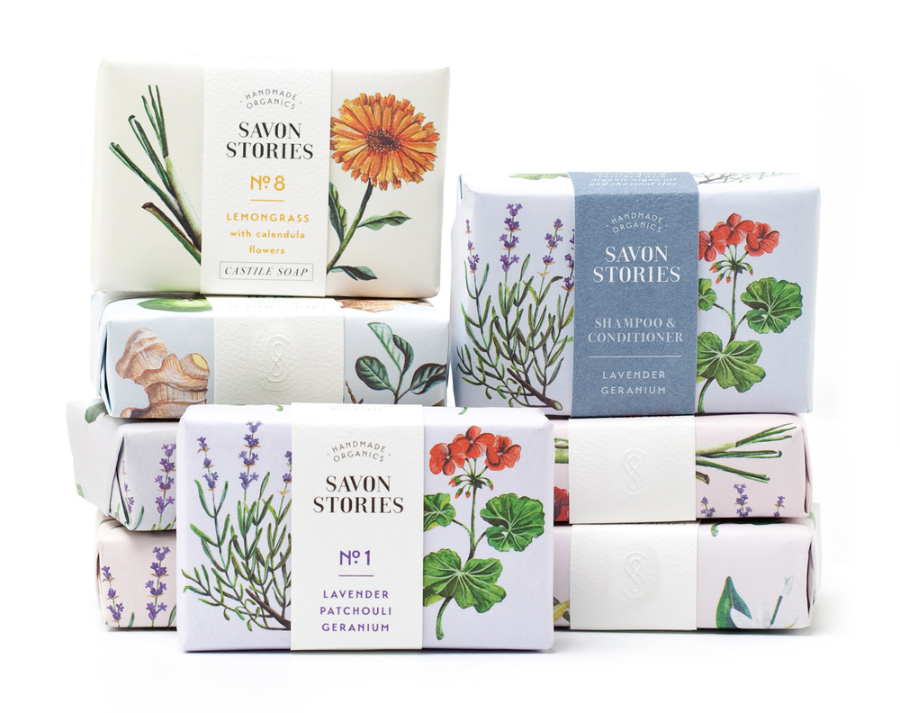 Hei, fredag! Dette er ein ganske så spennande fredag, for i dag har eg opna nettbutikken! Eg er kvalmspent. Dette er eit bittelite utvalg av det de vil finna i butikken når den opnar i haust, og etter kvart som eg får nye varer inn skal eg legga dei opp! Så klikk her for karamellsaus og eggeglas og dei herlegaste såpene de nokon gong har prøvd. Hold ut med meg, typ alt er på bokmål enn så lenge, men eg skal fiksa litt etter litt. Om de støter på problem, så plis sei ifrå.
Også har eg til og med ein masse herlege inspirerande linkar. High-fivar meg sjølv i dag!

Hi, friday! This is a much too exciting friday, because I've opened up my online shop today. Only for customers in Norway for now, but you can see my delicious products here.
And I have great links too! Oh me oh my.



Beste Mariell har starta ein Kickstarter for å redda ein gamal skule på Andenes, klikk her om de vil støtta prosjektet. Ho har ein så fantastisk evne til å sjå potensiale i ting, eg sat med tårer i augene då eg såg denne videoen i går berre fordi eg er så stolt av ho. Skulle ønska Gulskolen låg i Lærdal så eg kunne ta aktivt del av det. Men eg blir jo superinspirert såklart, og tenkjer på lignande ting ein kan gjera her i området.

Amazing Mariell has opened a Kickstarter to save an old school in Andenes (in the arctic!), click here to support her. She has the most amazing ability to see potential, I was teary-eyed watching this video yesterday, I'm just so proud of her. I wish Gulskolen was here in Lærdal so I could actively participate in it. But I get very inspired of course, and it makes me think of similar things to do here in my area.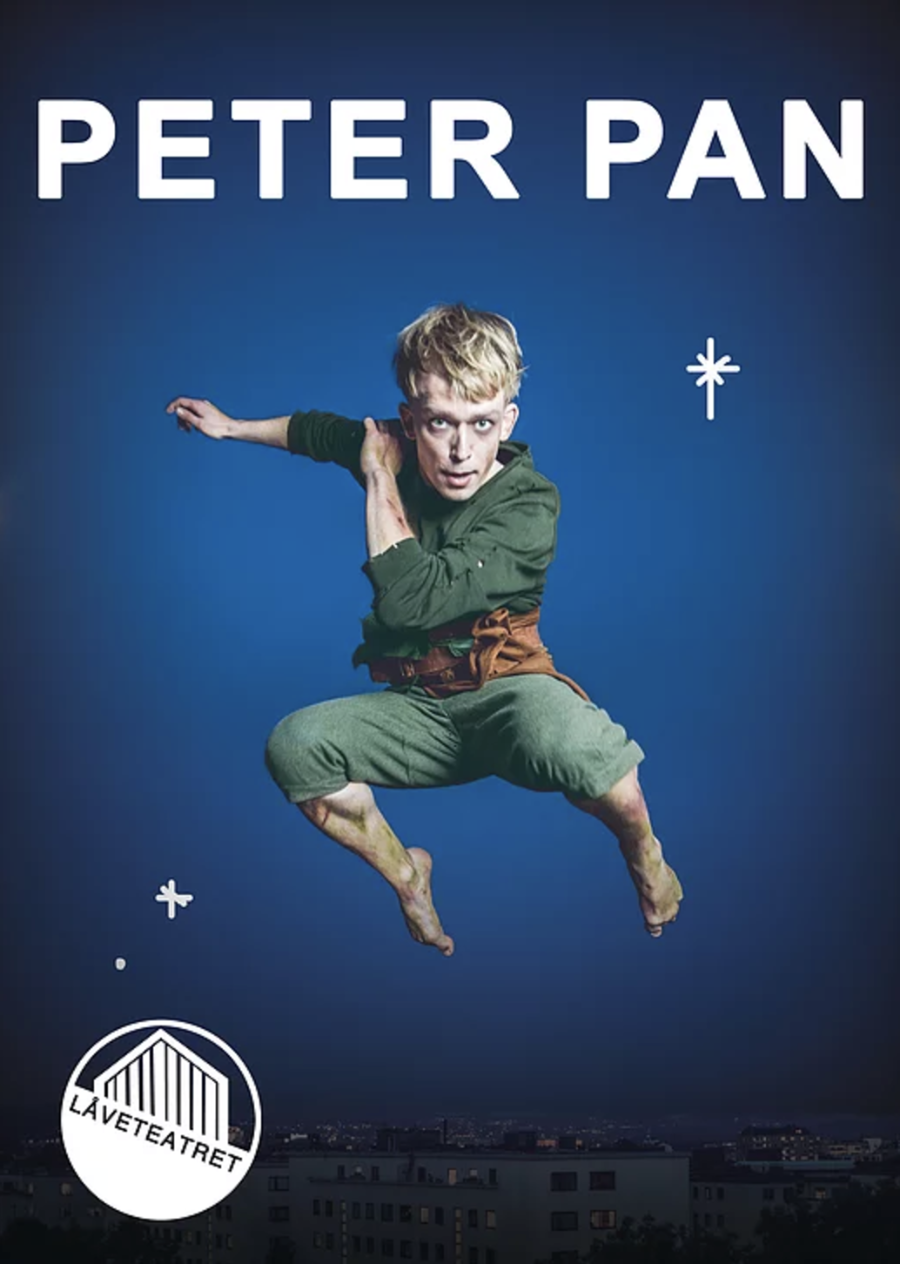 Me har bestilt oss billettar til Fredrik og Knut sitt teaterprosjekt, Låveteatret, i år setter dei opp Peter Pan. Det tek stad på Helgøya, Jostein og eg skal bu på finhotell og berre mysa på Skafferiet i eit par dagar, blir sjukt fint.

We've booked tickets for Fredrik and Knut's theatre project, Låveteatret. They're doing Peter Pan this year. It's at Helgøya, Jostein and I are staying in a fancy hotel and just have a nice time for a couple of days.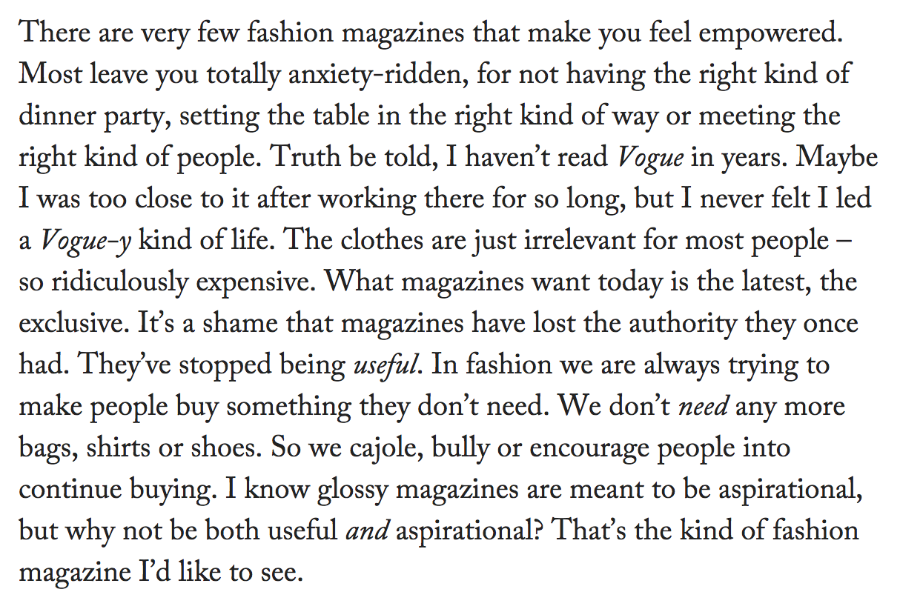 Så mange eg kjenner har delt sitat den siste veka frå dette intervjuet med Lucinda Chambers, som fekk fyken etter 25 år som moteredaktør i Vogue. Eg ellllllska å lesa noko heilt ærlig og upynta om Vogue, om folka som jobbar der og om magasinverda i det heile tatt. Vart veldig inspirert, og det gjer meg så glad å vita at frå hausten av kjem eg til å kunna gjera magasinprosjekt igjen. Spørsmålet er berre kvar eg skal starta.

So many people I know have shared quotes in the past week of this interview with Lucinda Chambers, who was fired after 25 years as a fashion director in Vogue. I loooove reading honest and raw things about Vogue, about the people who live there and the magazine industry in general. I was very inspired, and it makes me so happy to know that starting this fall, I'll be able to do magazines again. The question is simply where to begin.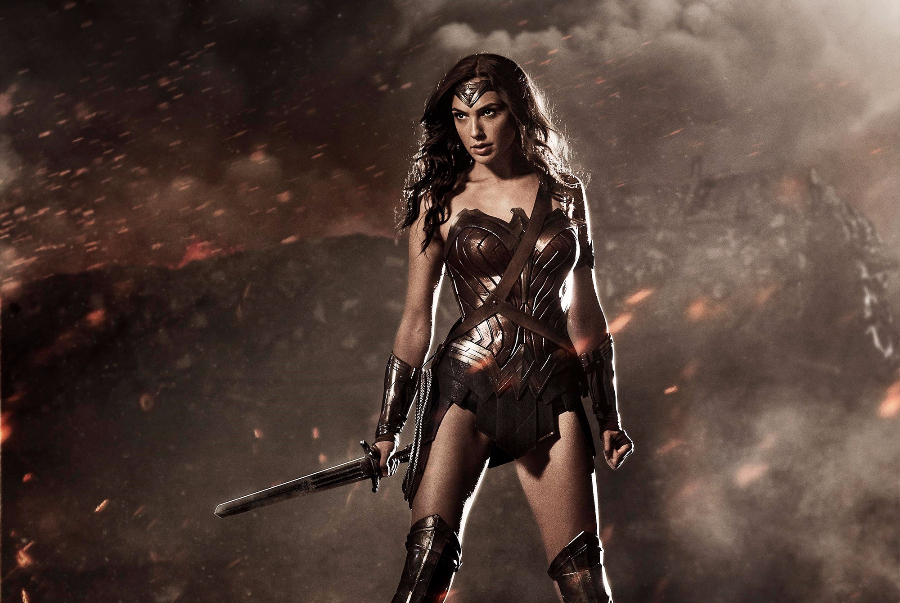 Denne veka hadde Jostein og eg med oss vår 11 år gamle niese på kino og såg Wonder Woman. Altså, hallo så bra? Ein så bra kinoopplevelse, og dette er så sjukt pinlig, men eg har jo ikkje vore på kino sidan FØR SAGA VAR FØDT. Så det var på tide. Det var så fint å sitta ved sidan av T som hadde ei popcornbøtte i fanget og ikkje søkte blikka våre ein einaste gong i løpet av filmen, berre heilt oppslukt av det som skjedde på lerretet. Å ta med tantebarna på ein-og-ein-ting er forresten min nye favoritting.

This week, Jostein and I took our 11 year old niece to watch Wonder Woman at the movies. So good, and a great cinema experience. It's embarassing, but I hadn't been to a cinema since BEFORE SAGA WAS BORN. It was about bloody time. It was so nice sitting next to T, with a bucket of popcorn in her lap, she didn't look at us one single time,just completely devoted to what was on the screen. Taking our niece and nephews to do one-on-one things is my new favorite thing, by the way.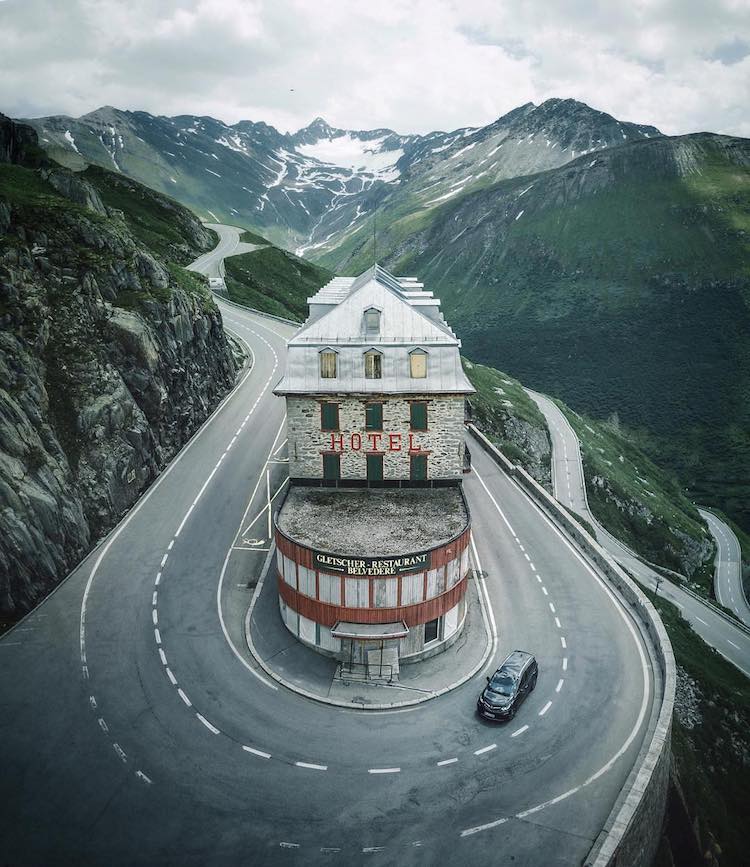 Sigrid sendte meg denne linken med faktiske plassar rundtom i verda som er perfekt Wes Anderson. GUD.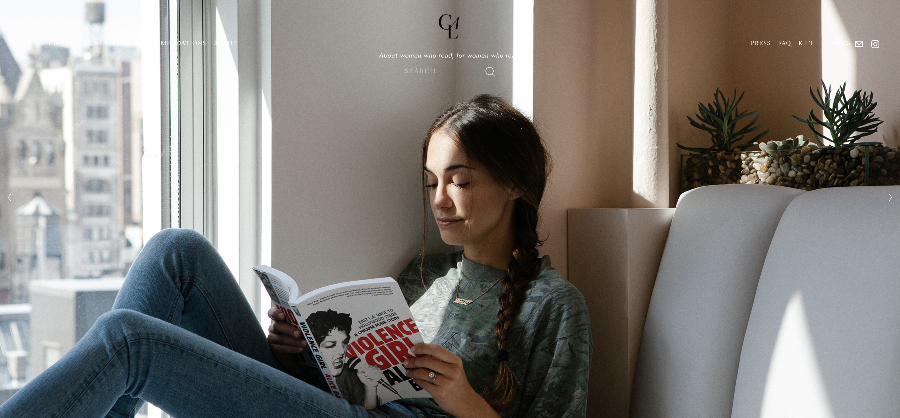 Eg vart tipsa, av eminente Caitlin, om denne nettsida som heiter Girls At Library, som handlar alt om jenter og kvinner som leser, nydelege fotografi og veldig bokpeppe intervju. Dei har óg akkurat no ein Kickstarter, om ein er interessert i å støtta.

My formidable friend Caitlin, told me about Girls At Library, all about girls and women who read, beautiful photography and very book positive interviews. They also have a Kickstarter campaign going, for those interested in that.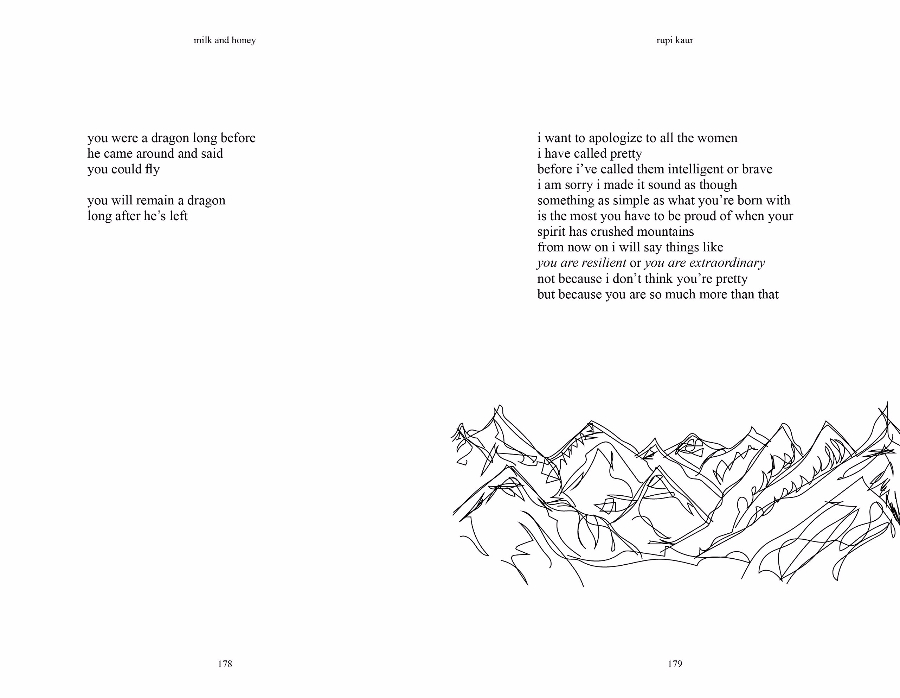 Apropos bøker: det er sjukt lenge sidan eg har lest poesi, men eg ser bilder av Rupi Kaur si Milk and Honey på heile internetter i desse dagar og trur eg må plukka opp ein kopi av den.

Speaking of books: it's been a long time since I've read poetry,
but I keep seeing pictures of Rupi Kaur's Milk and Honey on all of the internet, so I think I have to pick myself up a copy of that.