Inneheld eigenreklame
Denne veka er litt madness. Akkurat no er klokka halv elleve og eg sit og jobbar med ei sovande Edda i fanget. På søndag er det dåp, og det føles samtidig som det ikkje finst noko å stressa for oooog som at det straks skal slå meg, fjellet av oppgåver som skal utførast før den tid. Men me stressar ikkje egentlig for sånt, det er godt. Det blir som for Saga, pølsefest med våre nære og kjære og meir kake enn ein klarar å eta (ELSKAR kjøleskapskake).
No vil eg dela nokre ting som har oppteke hjerna mi i det siste. Plis del dine eigne current obsessions i kommentarfeltet, blir alltid så inspirert av det!
I want to share some of the things I have been into lately, PLEASE do so in the comments, it makes me so happy!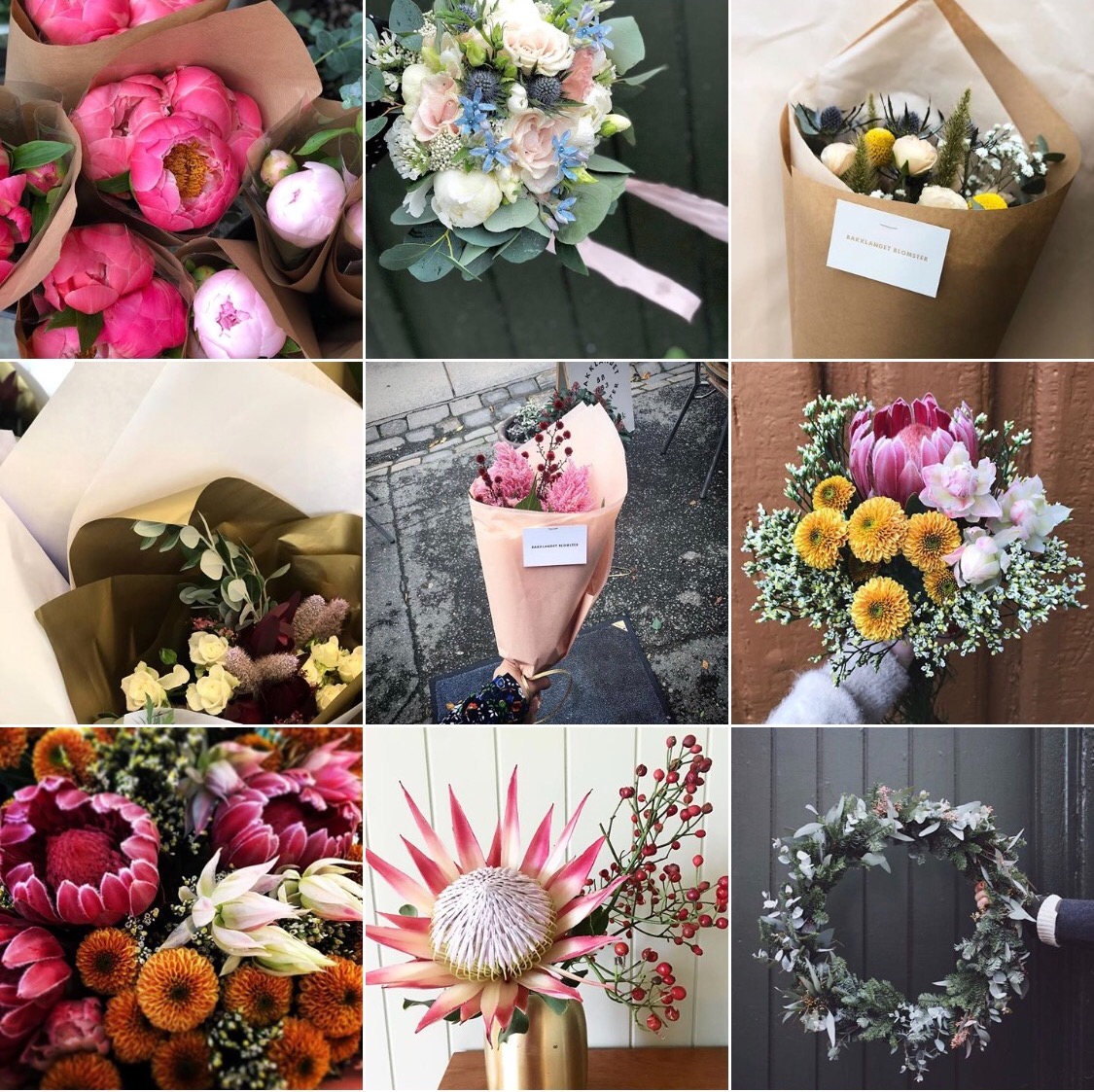 Denne blomsterbutikken får meg til å ønska at eg budde i Trondheim, Bakklandet Blomster. Så himla inspirerande å sjå norske bedrifter som gjer ALT på eit så vanvittig høgt nivå estetisk, som legg lista høgt og gjer at eg har lyst til å pusha meg sjølv til å bli bedre, gjera bedre. Eg sat i typ ein time i går og gjekk gjennom alt på instagram og heile bloggen deira, ehe. Og skreiv notatar til mi eiga bedrift undervegs, ganske så fint spør du meg. Om du bur i Trondheim og ikkje handlar der er du ein gal person!
Slightly obsessed with this flower shop in Trondheim (Norway), Bakklandet Blomster. It's so inspiring seeing norwegian women-run businesses that do everything on such a high level aesthetically, that make me want to push myself to be and do better. I spent an hour yesterday going through their entire instagram and blog, writing notes for my own business underway, pretty nice if you ask me.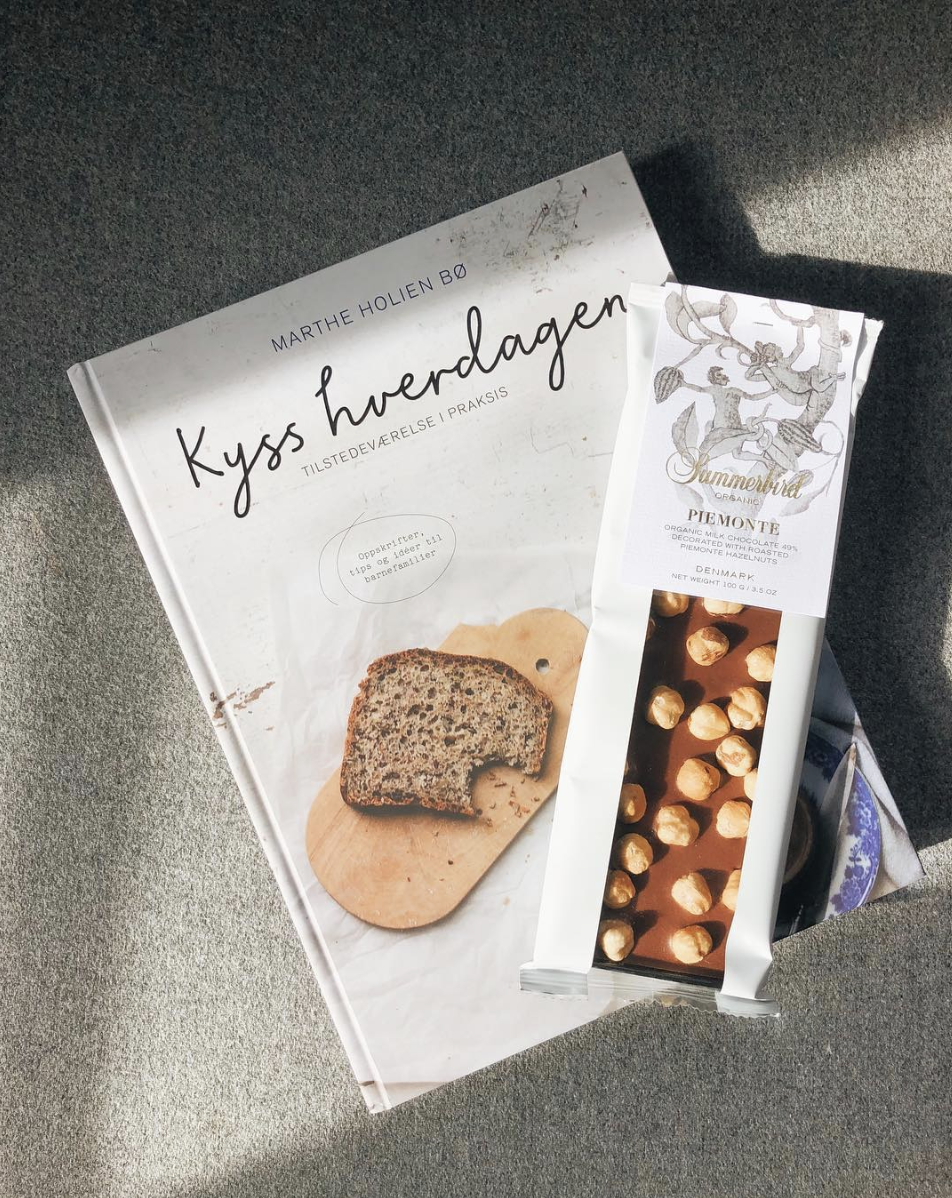 Me har mykje deilige varer i butikken no som gjer meg så glad, er liksom saaaakte på veg til å bli kjent med butikken min igjen etter å ha vore off sidan før Edda vart født. Iiingen andre enn meg får lov å bestilla varer, men det er godt å vita kvar ting er og kva ting kostar og alt sånt, herleg. Akkurat no er eg glad for at me har såååå mykje bøker og sjokolade. Det er jo den helgedraumen me ber på.
Nettbutikken er HER, og me har fri frakt på kjøp over 800♥
We have a lot of deliciousness in the shop right now that makes me veeeery happy, I'm slowly familiarizing myself back into it since before Edda was born. Noone but me will ever be allowed to do the buying for the shop, but it's really nice knowing where things are and cost and all of that. I'm very happy about the amount of books and chocolate we currently have in stock. Weekend fodder.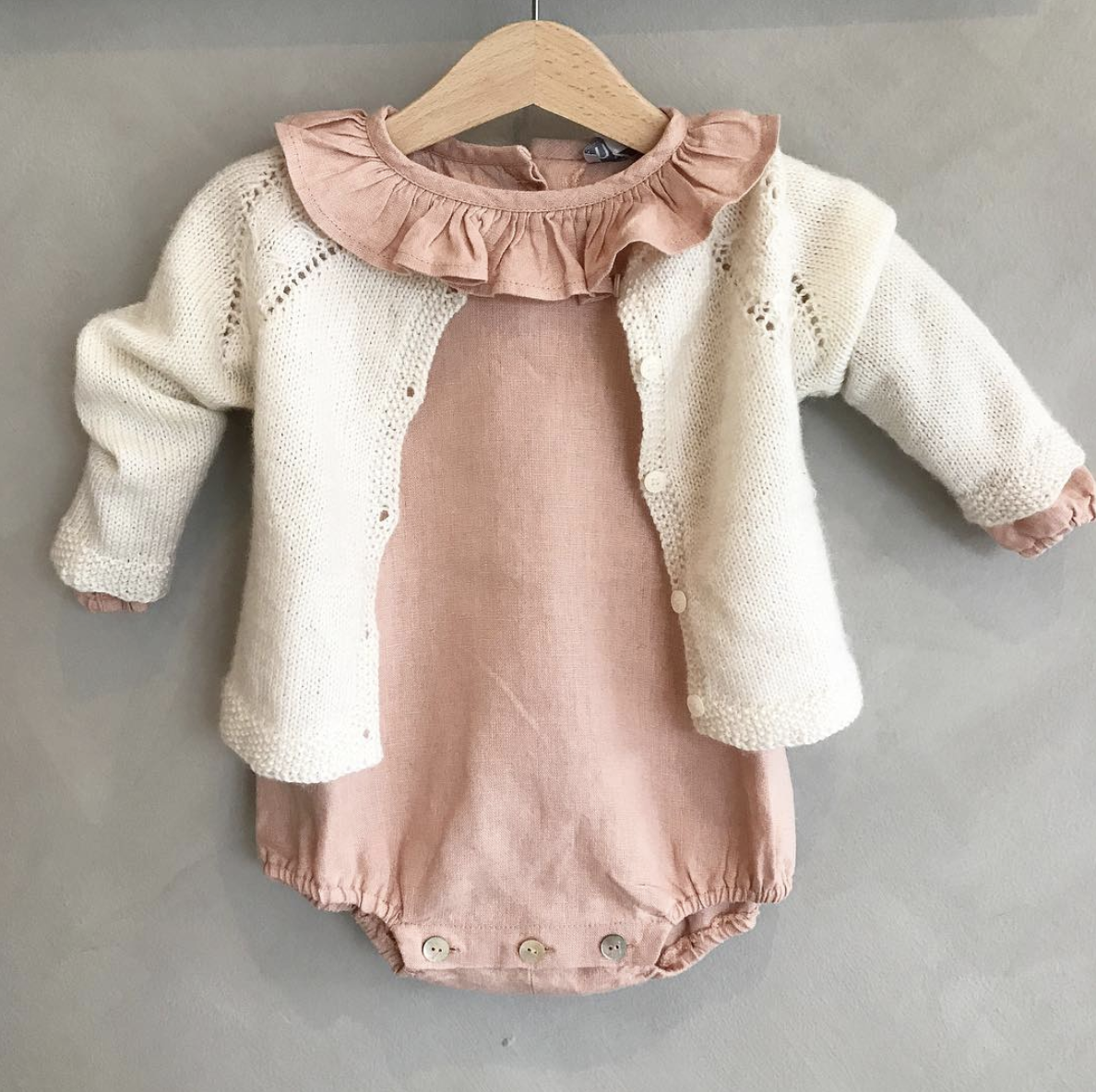 Edda fekk ein nydeleg bluse i lin i gåve av mormor, og den var frå eit norskt merke som heiter Minilin, dei har mykje fint igrunn. Ønskar meg ein sånn romper til E, eit seleskjørt til S.
Edda got a beautiful linen blouse from her grandmother, and it was from a norwegian brand called Minilin. I love linen for kids. I am craving a romper for E and a skirt for S.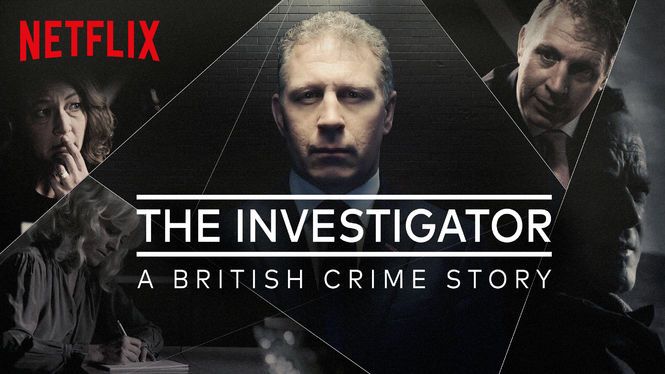 Denne serien rakk eg aaaakkurat å sjå alle episodar av før eg fekk ei forbigåande sjuke av dødsangst for eit par veker sidan og no berre kan sjå sit-coms. Men den er veldig bra, det er to sesongar med true crime der kvar sesong baserar seg på éi uoppklara gamal drapssak og går ordentlig i djubden på den via ein nokså erfaren krimjournalist.
I just about watched all the episodes of this show before I had a passing intake of anxiety a couple of weeks ago and now I can only watch sit-coms. But it's very good, two seasons of true crime where every season is based on a cold case and goes really deep into it via a very experienced crime journalist.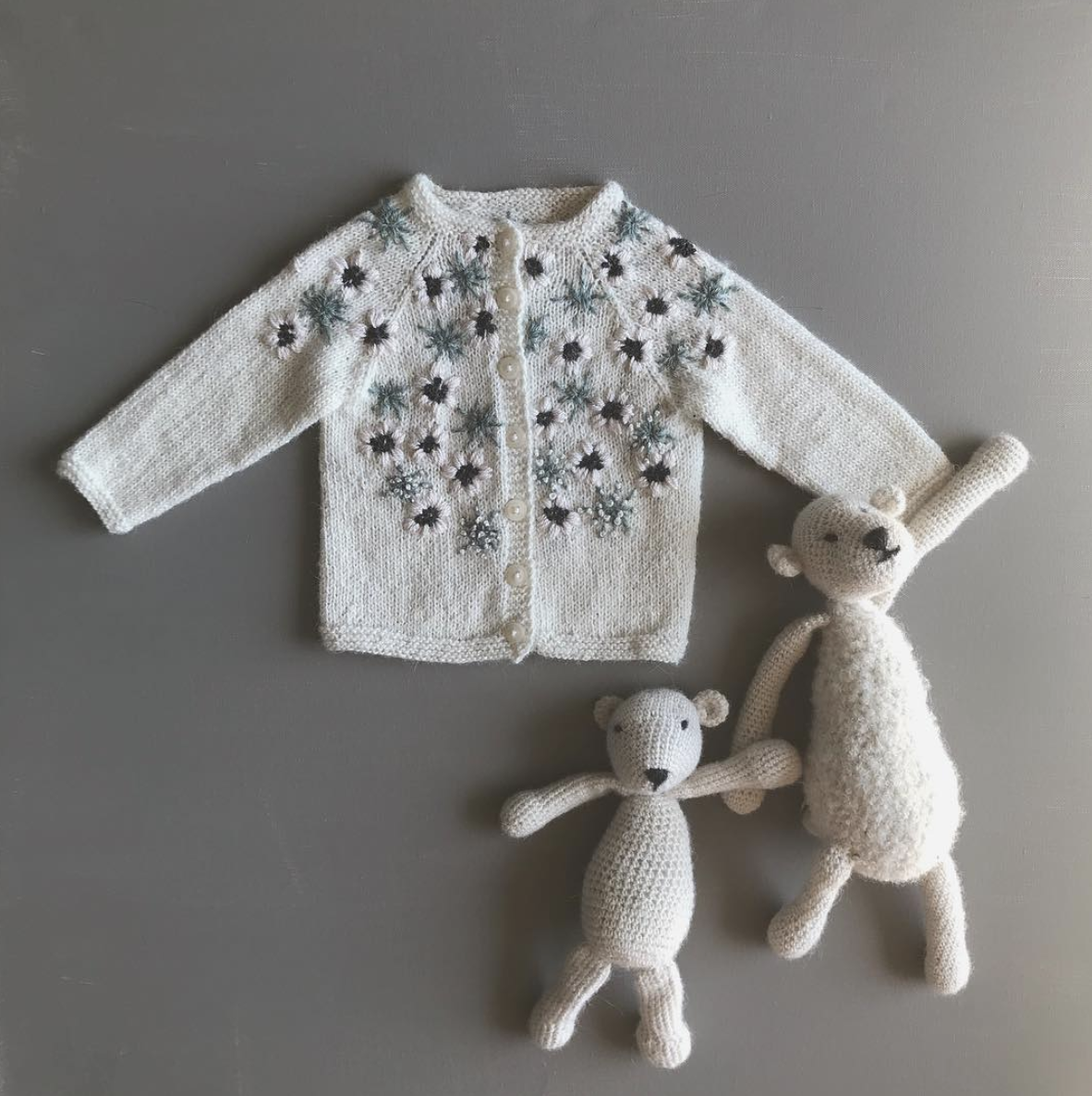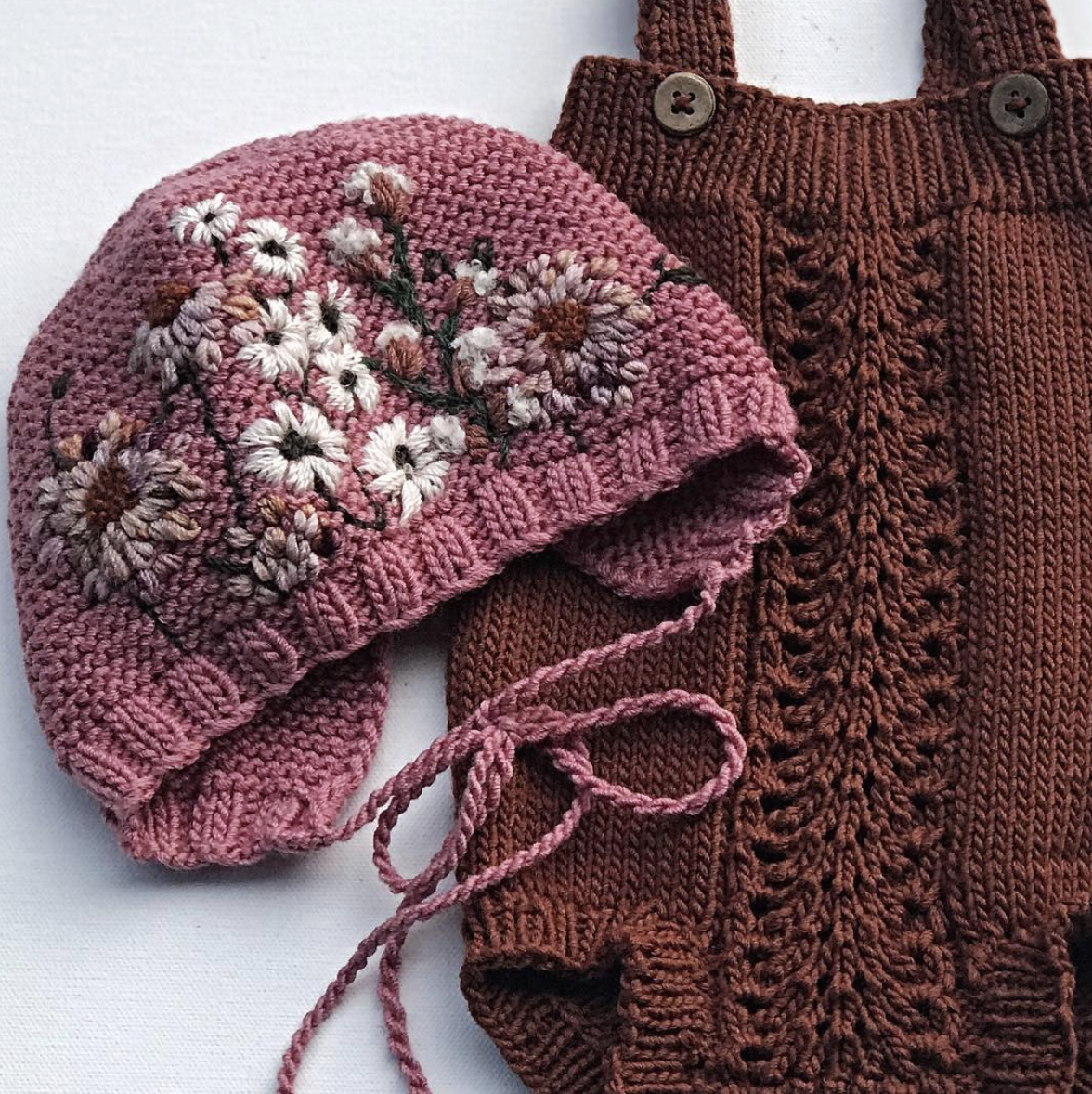 @gollestrikk på insta gir meg desperat lyst til å orka handarbeid. For eg gav ifrå meg ein desperat lyd då eg såg desse heimestrikka kleda med freestylebroderi på.
@gollestrikk on instagram makes me desperate to be able to do any kind of knitting or embroidery. Because my mouth made a desperate sound when I saw these knitted clothes with freestyle embroideries on them.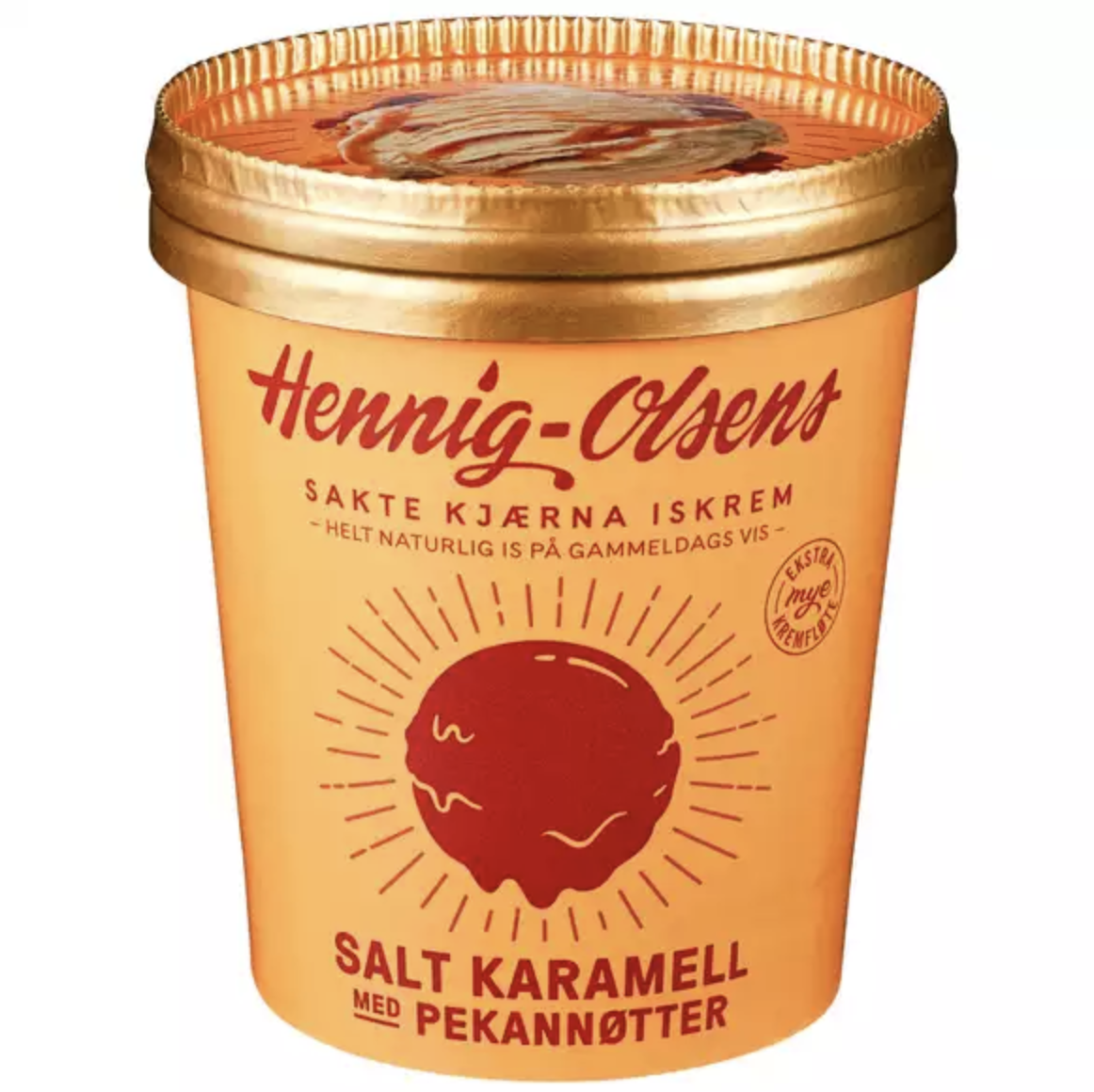 Her er mine haustfavorittar kva gjeld smak! Vinen er ein heilt utruleg aromatisk raudvin som minte meg litt om ein libanesisk (langt dyrare) favoritt (Chateau Musar), det er haust på flaske. Og isen, omg. Sakte kjærna med salt karamell og pekan. Den har me ete bøttevis av i sommar, den gjer meg stolt av å vera norsk liksom, så god er den.
Here are my autumnal taste favorites! This wine is a very aromatic red wine, that reminded me of a lebanese (more expensive) favorite (Chateau Musar), it's like autumn in a bottle. And this ice cream is amazing too, it's a slowly churned very full-fat full-everything ice cream with salted caramel and pecans. I think it's better than Haagen Dazs!