God ny veke, alle saman! Dette er ei nokså normal veke, og det er så sjukt godt, kjenner eg. Om eg føler at eg har overskuddet vil eg laga mange kjøttbollar og fylla frysen med, det er typ ingenting som er så herleg å ha på lager. Det gjorde eg ei veke før Saga var født óg. Eg sat på ein stol, hadde dratt bordet bort til komfyren og rulla kanskje seksti stykk, steikte dei sittande. Me åt dei med polenta, med potetstappe, med spaghetti.
Eg tenkjer så mykje på jul akkurat no, er det berre meg? Har lyst til å sjå Elf og høyra på julemusikk, kjempar hardt imot.
Tør nesten ikkje å skriva dette, men eg trur me har Saga tilbake til å sova i si eiga seng. I eit par veker no har me jo levd nokså unormalt, ho har sove på rom med oss fordi me har hatt gjester, fordi me har vore på reis. Og ho har nekta å sova heile netter i si eiga seng, men fått komma opp i senga til oss om natta ein gong. SJUKT koseleg óg, å vakna med ein unge på tvers over hovuda våre. Men så herleg at alle får sova til morgonen igjen.
I går tok eg mål av stova, me treng meir oppbevaring i dette huset. Når folk budde her sist, for mange tiår sidan, tippar eg at dei hadde mindre greier enn oss. Mindre leiker, færre bøker, ikkje så mange ledningar. Me bygde jo ei gigantisk bokhylle før S var født, men den er jo heilt full no, og eg har lyst til å ha kunstbøker og kokebøker i stova. Så me tenkjer ein vegg av opne hyller, og ein vegg med skap. Spørsmålet er jo om ein køyrer totalt DIY eller kjøper noko som passar? Har nokon noko bra tips? Har óg så sjukt lyst til å mala veggane på soverommet. Kjenner at babyblått verkeleg er veldig 2011-Mariell.
Happy new week, everyone! This is actually a quite normal week which just feels amazing to me. If I feel like I have the energy for it, I really want to make loads of meatballs to put in the freezer, there is nothing better to have in stock. I did that a week before Saga was born too, I sat on a chair, had dragged a table over to the stove, and rolled around sixty meat balls. I fried them sitting down. We had them with polenta, with mash potatoes, with spaghetti.
I am obsessing over christmas right now, is it just me? I want to watch Elf and listen to christmas music, really fighting it.
I am almost too afraid to write this, but I think we have persuaded Saga back into sleeping the whole night in her own bed. For a couple of weeks now we haven't been living normally she's been in our room because of guests and travelling. And she has refused to stay in her bed for the whole night. SO COZY though, waking up with a baby across our heads. But really nice that we can all sleep until morning again.
I took some measurements of our living room yesterday, we need more storage in this house. When people used to live here, decades ago, I assume they had less things than we do. Less toys, not so many books, not this selection of wires. We built a giant bookshelf before S was born and it's full now and I do want to keep our artbooks and cook books in the living room. So I'm thinking one wall with open shelves and one wall with a closet. The question is, do you go DIY or buy something that fits? Does anyone have any good tips? I also really want to paint our bedroom. Baby blue is very much me, but in 2011 and not now.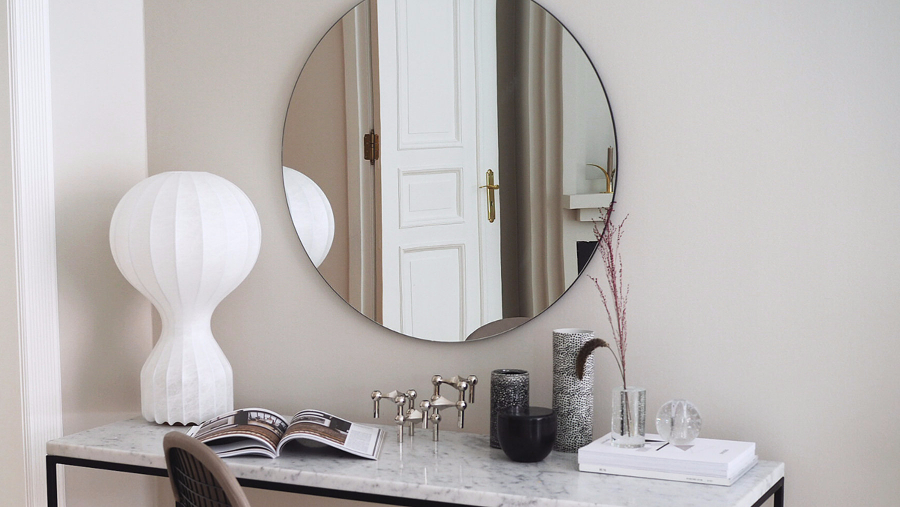 Denne spegelen er liksom målet mitt, den hadde vore så fin heime hjå oss. Eg vil helst ha ein i stova, ein på soverommet. Frå Oslo Deco.
I would love this mirror in our house. I would like one in the living room, one in the bedroom. Thanks! From Oslo Deco.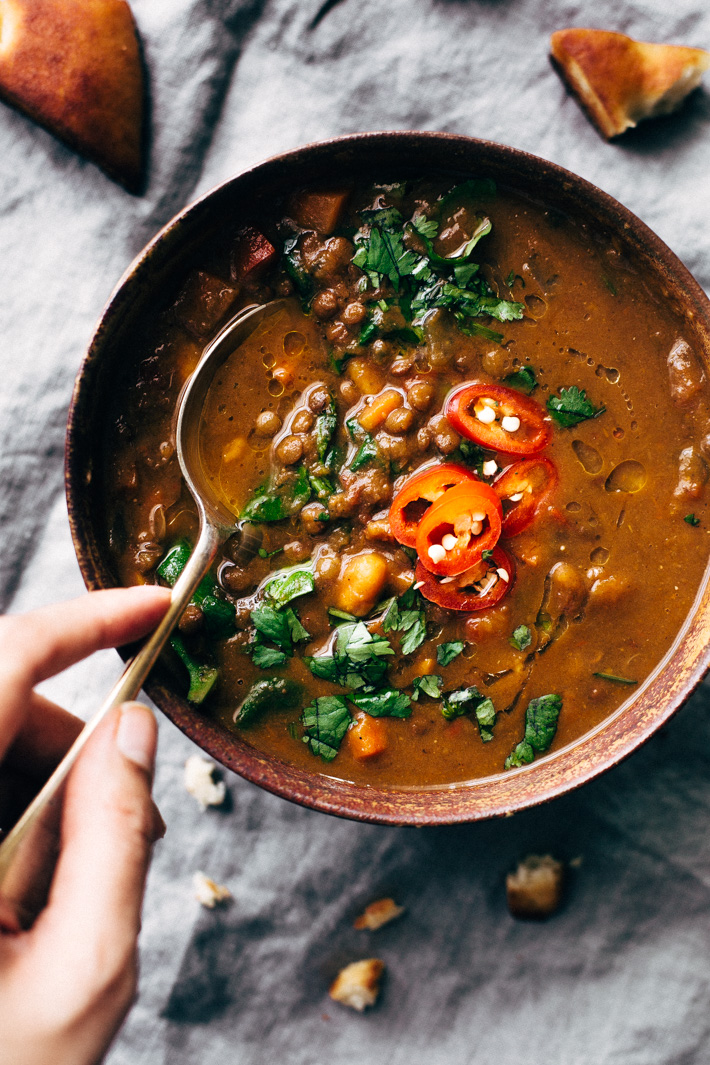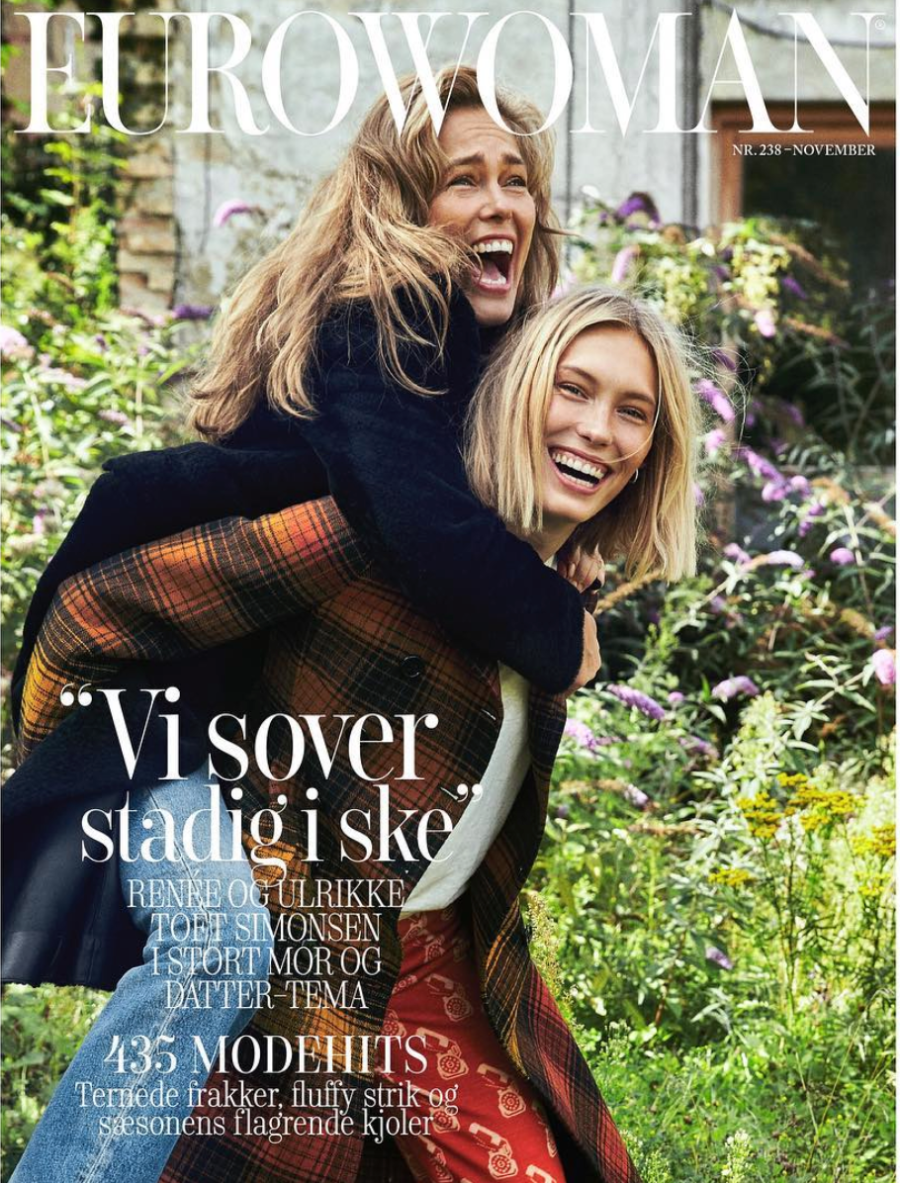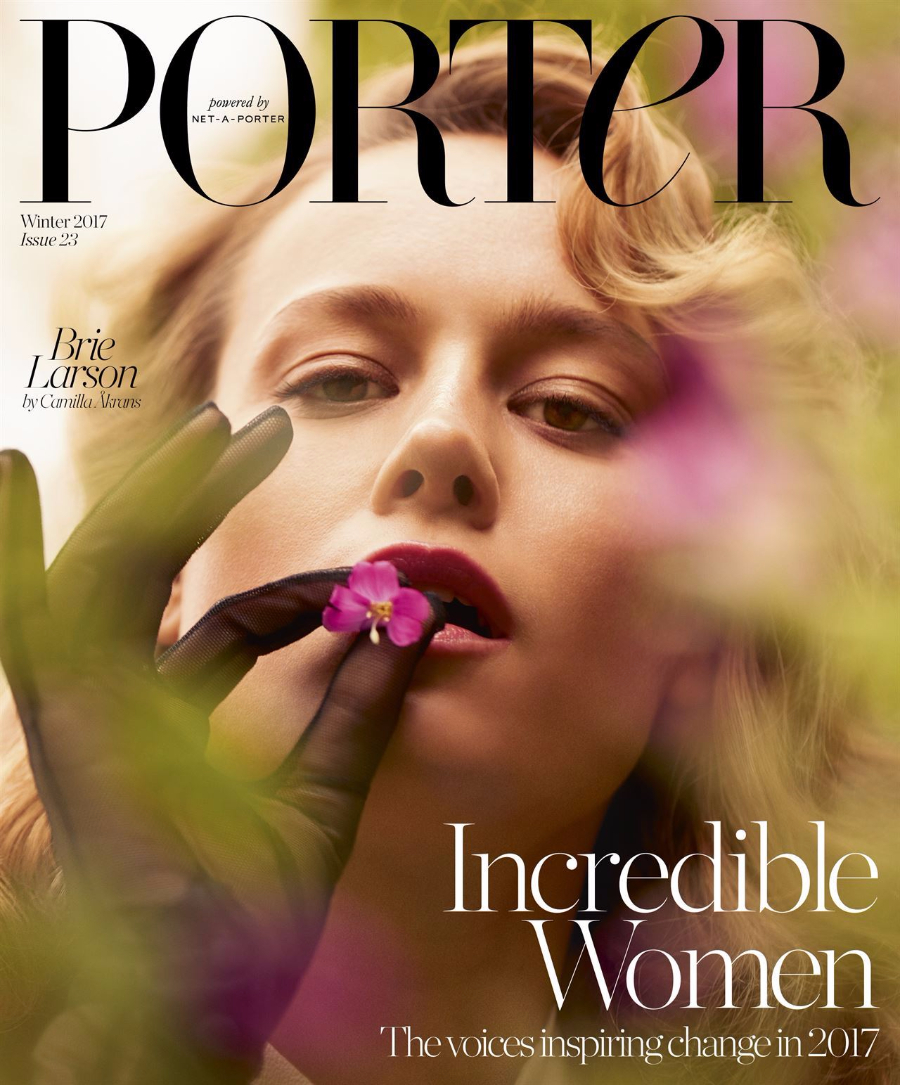 Me kom heim frå London til ein posthaug full av bøker og magasin. Eg abonnerer på Eurowoman og Porter (ein må ha magasinabonnement når ein bur på bygda) og eg lengtar sånn mot å hiva meg over dei ein dag denne veka.
We arrived home from London to a pile of mail full of books and magazine. I subscribe to Eurowoman and Porter (rural babes have to have subscriptions) and I can't wait to throw myself at them some time this week.