[left]Hei, laurdag! Me har graut om ti minutt og ein bebis som har ei tann på veg (ganske så spennande!), eg ser på frø og planlegg hage for sommaren og har innspurt på jobb! Så, ganske så travelt men heilt overkommeleg, ei deilig helgekjensle. Eg har vore supersosial sidan måndag, og det skal bli digg med ei helg i ro og mak, har lyst å ta fram symaskina og kanskje baka noko. Eg var på Meny i går og kjøpte 10 (ja, 10) pakkar med halloumi, så det blir halloumiburgerar til middag i kveld. Me har ete mykje digg vegetarmat denne veka, blant anna ein soppstroganoff som vart supergod, det anbefalar eg sterkt til alle som vil eta meir vegetarisk.
Denne veka har me drive med sikringsarbeid i heimen, eg fekk ikkje sova ei natt fordi eg kom på at brannalarmane i andre etasje (der me og Saga søv) ikkje funkar etter renoveringen (for mykje støv i dei), så me har kjøpt seriekobla røykvarslarar og førstehjelpsskrin, og jobben min i dag er å orientere meg om brannsløkkarar. Det neste blir å innskaffa ein brannstige! Får sånn mestring av sånt, trygg er ei god kjensle. Sjukt kjedelig å snakka om, men eg tenkjer at kanskje det finst andre der ute óg som er optimistar og forsømmer å gjera slike grunnleggande ting som kan få ei påminning her!
Sjølvsagt har eg vore på internett tusen gonger denne veka, og her er mine beste greier: [/left][right]Hello satuday! I have a rice porridge waiting for me in ten minutes and a baby with a tooth on the way (very exciting!), I'm looking at seeds and planning the garden for the summer and I have work things to finish! Quite busy but also really doable which is a great weekend feeling. I've been very social since monday and I'm looking forward to a calm weekend, I want to sew something and maybe bake, too. I was at a big supermarket yesterday and bought ten (yes, ten) packs of halloumi, we're making halloumi burgers for dinner tonight. We've eaten a lot of great vegetarian food this week, a mushroom stroganoff that was delicious, a good tip for those of you who want to eat more meatless food.
This week we've done safety things in the house, I couldn't sleep one night because I kept thinking about the fire alarms that don't work because they're full of dust (renovations), so we bought new ones and a first aid kit, and my thing for today is to find out about our extinguishers. My next project will be to get a fire escape ladder! It feels so good to do things like that, safe is a good feeling. Kind of boring to talk about, but there might be some other optimists out there forgetting to do these things, this is a reminder for you!
I've of course been to the internet a thousand times this week, and here are my faves:[/right]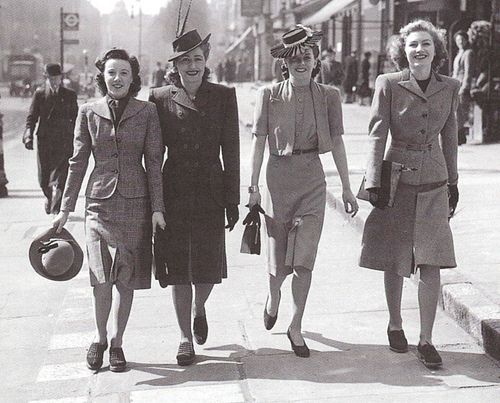 [left]Me har blitt 340 personar i denne gruppa, det er fantastisk. Det er ei gruppe eg starta for folk som vil finna nye venner (noko av det vanskeligaste med å bli vaksen!) Elskar å gå inn og sjå folk som gjer avtalar med kvarandre. Bli med du óg da vel![/left][right]Around 340 people have joined my group on facebook which is amazing. It's a group where people can find friends (one of the hardest parts about being an adult). I love seeing people find eachother there. Come along![/right]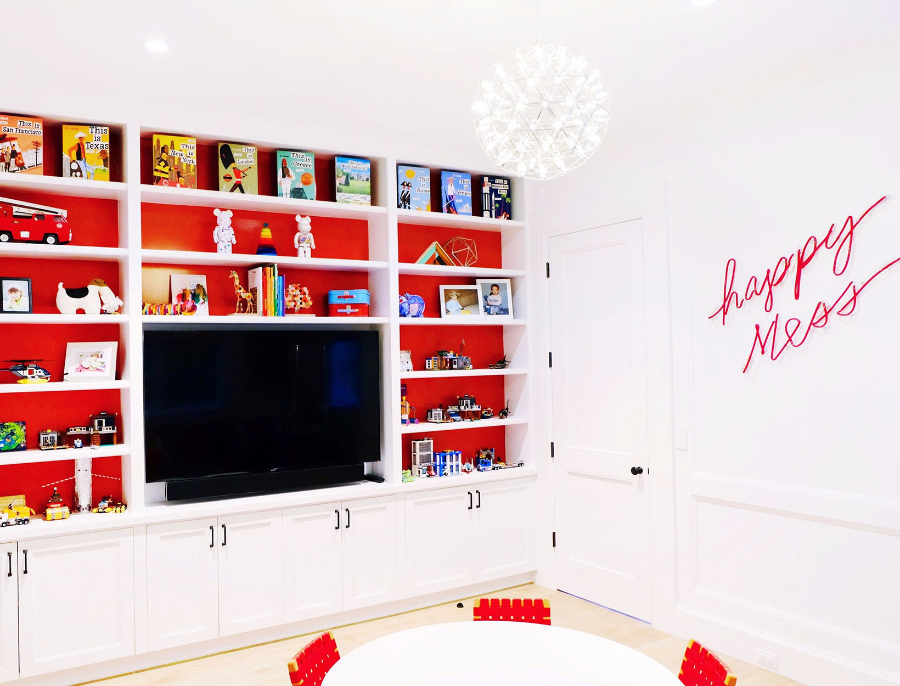 [left]Gode tips for vårreingjeringen finn du her![/left][right]Spring cleaning pointers here![/right]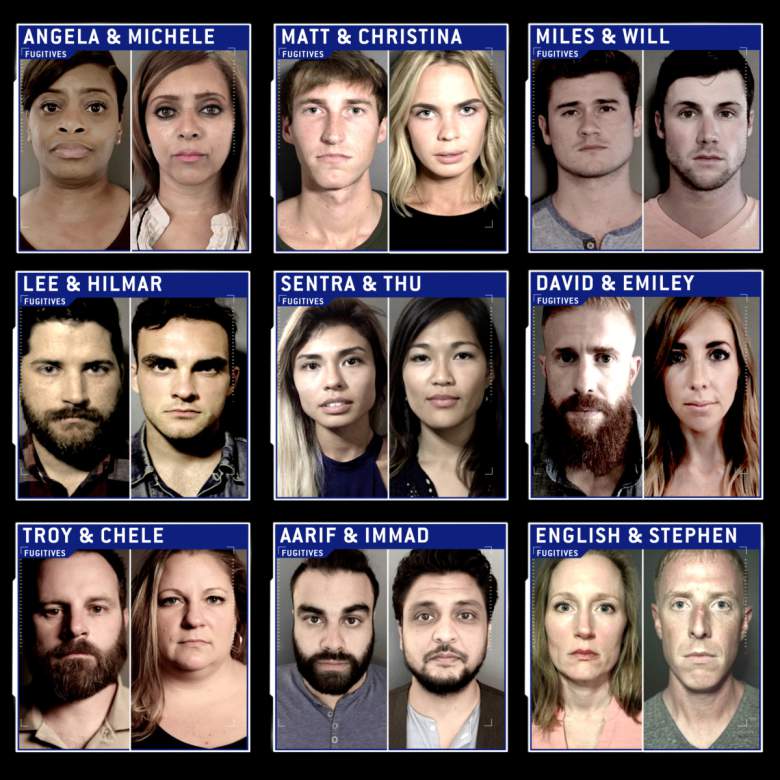 [left]Eg var besatt av tv-programmet Hunted då det gjekk på tv i England, det er eit program der ekte folk reiser på rømmen fra etterretningstjenester og skal prøva å ikkje bli tatt/funne. No har det komme i Amerika-versjon, som sjølvsagt er enda meir creepy sidan det finst sjuke lover og reglar der pluss ganske interessante menneske. Det er typ Amazing Race møter thrillerfilm. Me ser det på CBS sine heimesider, men ein kan sikkert sjå det på andre måtar óg.[/left][right]I was obsessed with the program Hunted when it aired in the UK, it's a show where real people go on the run from the FBI/CIA/Interpol and try to not get caught/found. There is a new American version now which of course is even more creepy since there are such crazy laws and rules there and also interesting people. It's like Amazing Race meets thriller films. We watch it on CBS' website.[/right]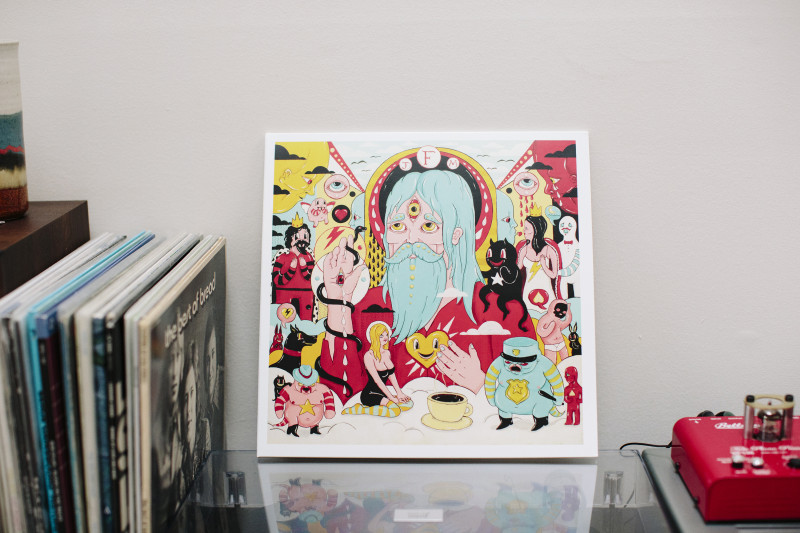 [left]James hos Bleubird la ut så utrulig grundige og herlige januar-favorittar, elskar å lesa kva folk likar og kvifor og på den måten få ordentlige bokanbefalingar og ordentlige produktcrushes (det skadar ikkje at eg faktisk gav Jostein denne boka til jul).[/left][right]James over at Bleubird published a very thorough list of her january favorites, I love reading what people love and why and in that way get real book recs and product crushes (it doesn't hurt that I already gave Jostein this book for christmas).[/right]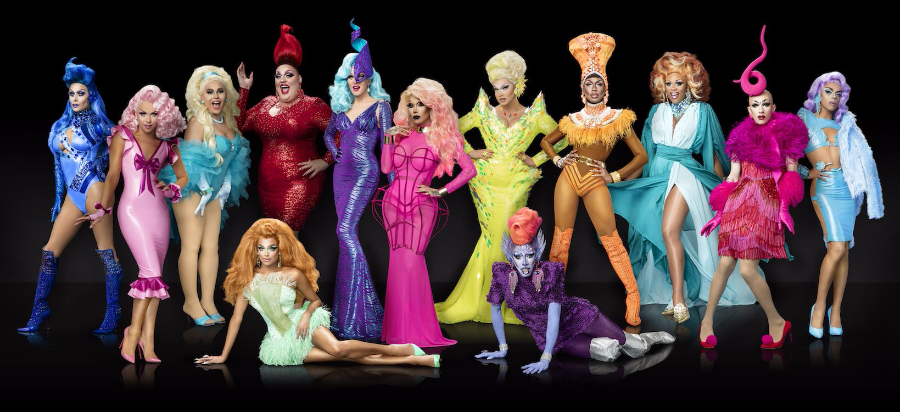 [left]Snaaaaart kjem sesong 9 av RuPaul's Drag Race, og Jostein og eg KOSA OSS med å sjå promovideos her.[/left][right]RuPaul's drag race season 9 are coming soon, and Jostein and I had SUCH a good time watching promo videos.[/right]