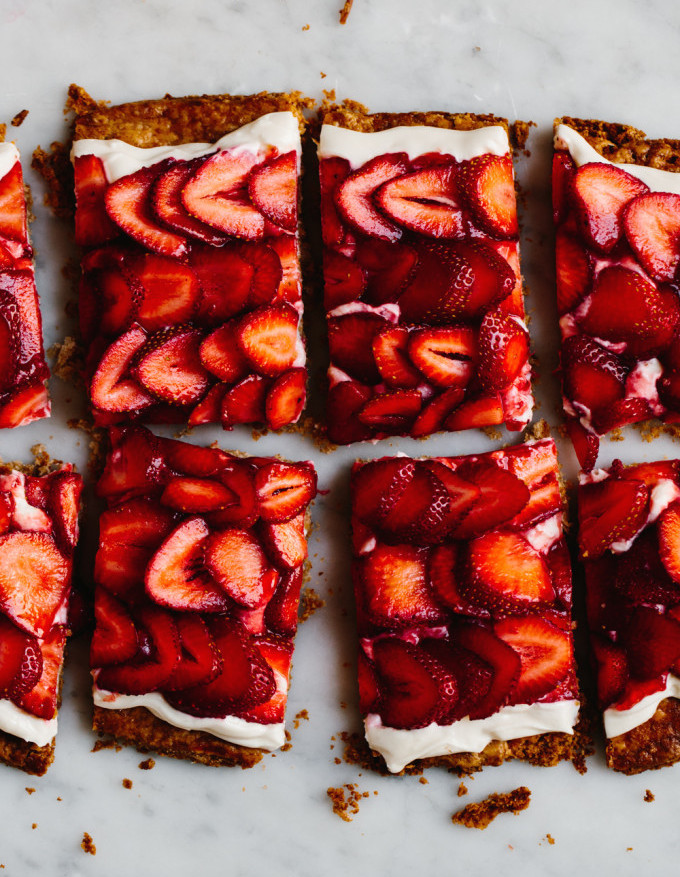 Source.
[left]God helg, alle saman! Eg skal ta med Jostein på marknad, hadde eg tenkt, også hadde eg tenkt at han skulle få laga frukost på senga til meg (håpar han les dette). Her er nokre fine linkar de kan nyta!
– Denne terta med jordbær og mascarpone fekk meg til å sikla ned i dyna.
– Eg elska denne approachen til å skriva lister over sånt som må gjerast.
– Jostein har gitt ut den nye plata si denne veka, The Drawing Board, og den er så nære glitter ein kan komma i musikkform.
– I Paris møtte me Haleigh si venninne Imogen, som driv sosiale media for Eurostar, og eg er SÅ FORELSKA i deira nye instagram-kampanje. Så sjukt fin.
– Dette er sminken eg skal køyra i sommar.
– Spørsmål å stilla seg sjølv kvar søndag, for å vita at ein er på veg mot livet ein vil ha.
– Søte ansiktskjeks som ser veldig enkle ut å laga.
[/left]
[right]Happy weekend, everyone! I am going to drag my husband to a market, and I also had the idea for him to cook me breakfast in bed (I hope he sees this)! Here are some lovely links for you.
– This tart with strawberries and mascarpone made me drool into my duvet.
– I loved this approach on to do-lists.
– Jostein, my husband, has launched his new album this week, The Drawing Board, and it's as close as you can get to glitter in music form.
– In Paris we met Haleigh's friend Imogen, who does the social media for Eurostar, and I'm SO IN LOVE with their new instagram campaign. So beautiful.
– This is my makeup look for the summer..
– Questions to ask yourself each sunday, to know you are moving towards the life you want.
– Cute face cookies that look easy to make.[/right]