sjå så rosa april såg ut! så passande. her kjem mi april-oppsummering! desse oppsummeringane gjer meg veldig glad fordi dei tvingar meg til å faktisk sjå på livet mitt og kor fullt det er akkurat no, kor mykje bra som skjer og kor hardt me jobbar for dette livet. så herleg, jo!
høgdepunkt.
♦ at london-guiden min i elle decoration kom ut.
♦ bursdagane til meg og jostein som var høgst avslappa dagar.
♦ at britta og ramsay var på besøk og me drømte om ei framtid der dei óg bur her.
♦ min nye spalte for kvinneguiden.
♦ mange gåver, både frå andre og frå meg sjølv.
♦ at det var så mange som ville henga med på nyhetsbrevet til meg og sara. finst det noko som heiter profesjonell nyhetsbrevskrivar? den jobben vil eg gjerne ha.
♦ uforklarlig mykje fint i kommentarfeltet.
♦ miranda july si bok, the first bad man.
noko nytt eg gjorde.
skreiv spalte for kvinneguiden (skriv der fast no, forresten!). skreiv nyhetsbrev. smakte eit scotch egg. vart 25.
april-speleliste.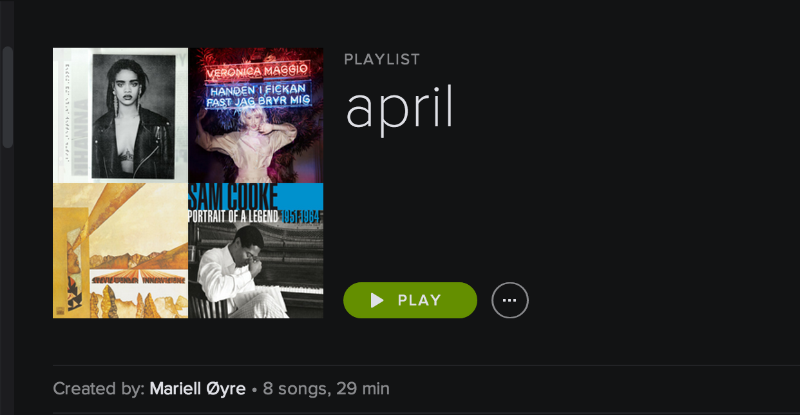 link.
beste film eg såg.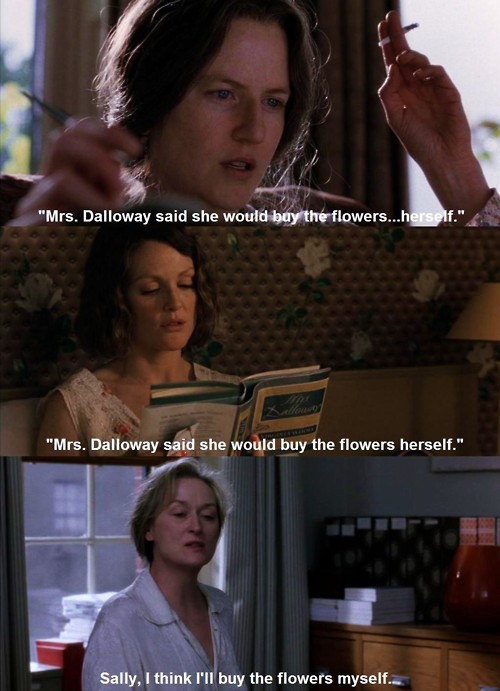 the hours. altså, sjå den. fantastisk.
ei bra oppskrift eg prøvde.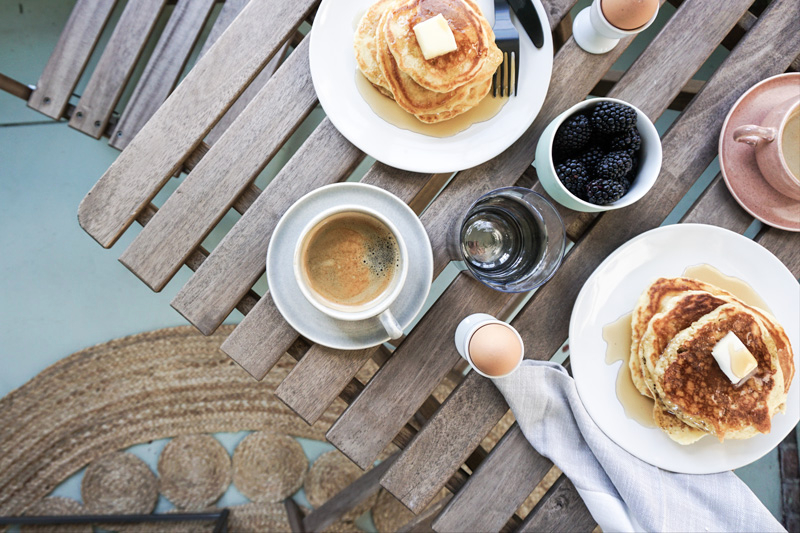 desse pannekakene, bilde og link frå wit & delight. dei er så fluffy og perfekt i helga.
innlegg eg likar best frå april.
mariell. å komma heim / i serien over sånt som er ekte. photo an hour sunday. n1 saturday. måndagslista. my birthday. anxious phone photography.
det beste som skjedde på jobben.


definitivt spalten på kvinneguiden, som frilanser er faste jobbar det mest verdifulle ein kan få og eg har lengta slik etter ein plass der eg kan skriva den typen tekstar, med tankar som eg har, om livet, om viktige ting. det er det skumlaste eg har gjort på lenge, og derfor óg det viktigaste. og det er jo óg ein superbra unnskyldning til å sitta på restaurant åleine med eit glas vin og sjå viktig og interessant ut, liksom.
eit fint foto eg tok.


så mykje april i london. elskar det.
*translation:

april was so pink! this is my summary of april. these summaries make me so happy because they force me to look at my life and that's when i can see how full it is right now, how many good things there are and how hard we work for it. feels pretty great!
highlights.
♦ my london guide in elle decoration.
♦ our birthdays that were so relaxed.
♦ britta and ramsay came to visit and we dreamt of a london that they live in too.
♦ lots of gifts both from others and myself.
♦ so many amazing comments.
♦ miranda july's book, the first bad man.
something new i did.
started writing a column. wrote a newsletter! ate a scotch egg. turned 25.
an april playlist.
link.
best movie i saw.
the hours. finally watched it, so intense and beautiful.
a recipe i tried.
these fluffy amazing pancakes, recipe here, picture and recipe found at wit & delight.
entries i like a little extra from april.
mariell. å komma heim / i serien over sånt som er ekte. photo an hour sunday. n1 saturday. måndagslista. my birthday. anxious phone photography.
the best thing that happened at work.
my new column that has made me very happy and fulfilled.
a good photo i took.
this one is so much april in london.
and lastly! my april through my photo booth.