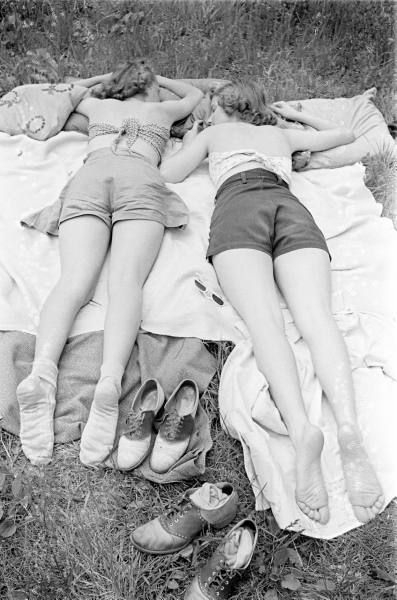 alfred eisenstaedt, 1938.
det er så stille her. det er for at det er så varmt ute, og ein kan ikkje gjera noko anna enn å eta is og bær og prøva å lesa bøker.
translation:
it's so quiet here. it's because it's so hot out, and nothing can be done other than eating popsicles and berries and trying to read books.