her kjem mars-spelelista som eg har laga med mine beste venner. eg anbefalar å setta den på shuffle medan du slumrar i senga med litt kaffi og ei bildebok. mine favorittar er pusher love girl med justin timberlake og velvet elvis av alex winston.
when i feel your velvet, i can't help it. and you don't breathe, so you can't leave.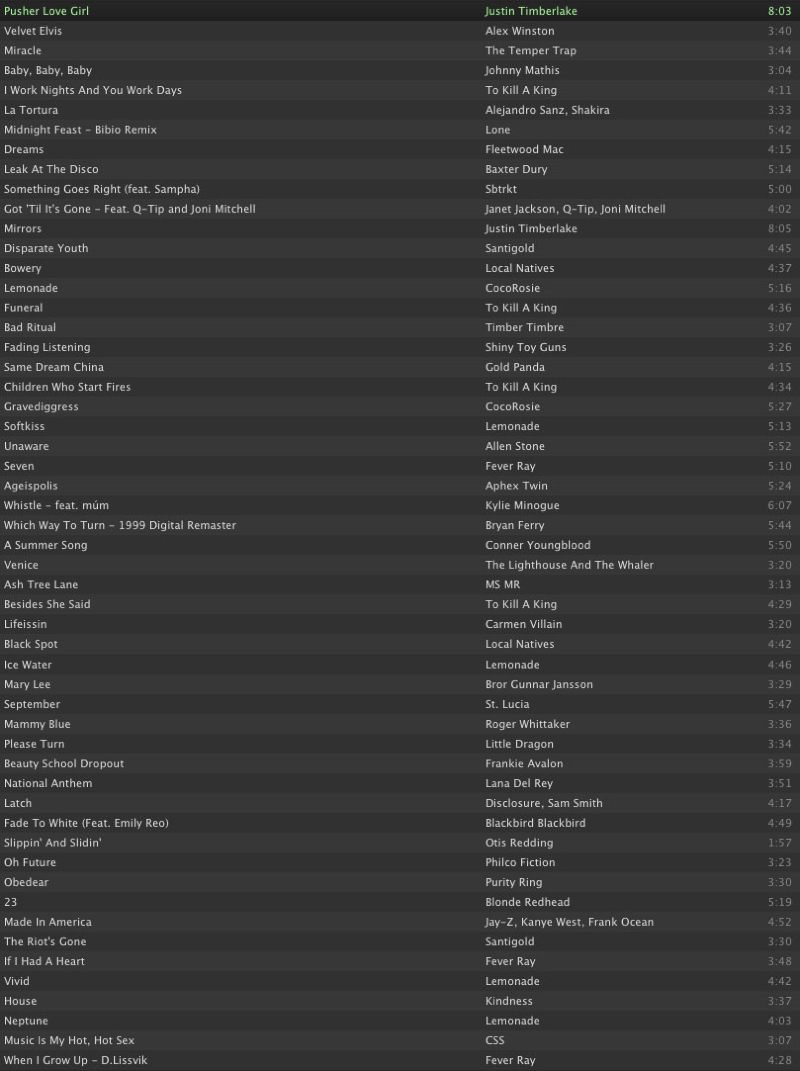 translation:
march playlist that i made with my friends. my favorites are pusher love girl with justin timberlake and velvet elvis with alex winston.