noko av det beste med bloggverda er at me kan vera våre eigne redaktørar. heilt gratis kan me skapa eigne univers der me bestemmer reglane. i mitt univers er det viktig med frukost, bøker og å hugsa på sånt som er bra. også noko av det viktigaste, å løfta fram andre som gjer det bra og spre kjærleiken, gjera måndagar tysdagar onsdagar litt betre. i starten av min bloggkarriere var det vanlig å holda inspirasjon tett til brystet og føla på at eg hadde funne noko heilt spesielt berre eg visste om. men etter kvart har det vorte meir og meir ope, og eg har skjønt at jo meir ein deler, jo meir kjem tilbake.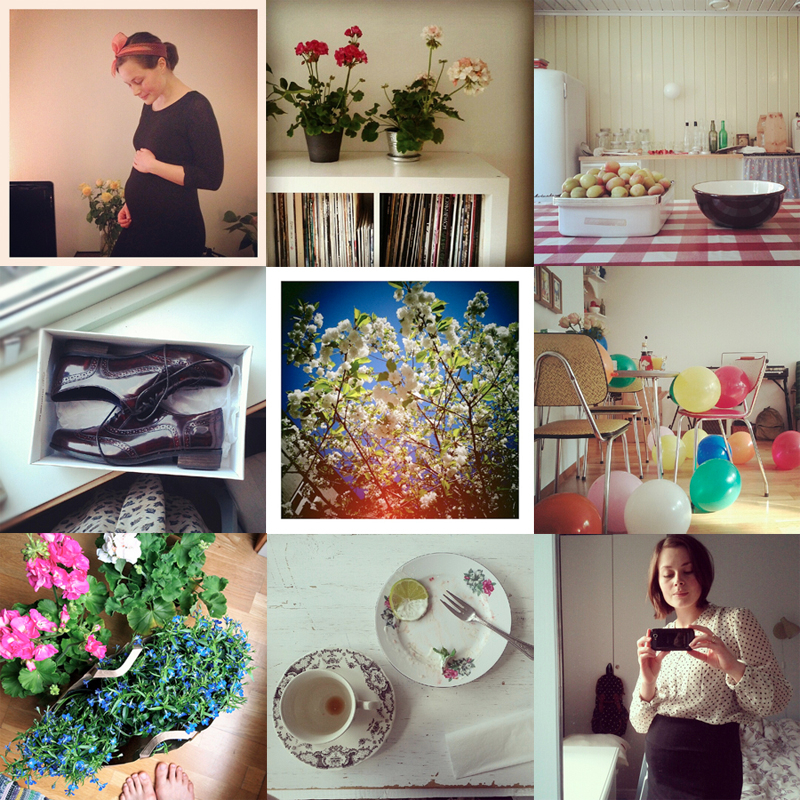 så, veckans babe er ine, som er så klok og flott. ho jobbar på folkemuseum og bur med mannen sin, katt og astronauten i magen. ho er modig og skriv om depresjon og kroppen sin og feminisme, og sånt vil me jo ha meir av i bloggverda.
translation:
one of the best parts of the blog world is that everyone gets to be their own editor. free of charge we get to create our own universes where we make the rules. in my universe important things are things like breakfast, books and remembering things are good. and, talking about other people doing good things and spreading the love, making mondays tuesdays wednesdays a little bit better. in the beginning of my blog career, it was common to keep inspirations to ourselves, to feel sort of tingly from internet secret crushes. now it's more open and the more you share, the more you get back.
so, this week i want to tip you about ine's blog. she is very clever and brave and writes about her everyday life, her husband and her growing baby belly.