sjokolade kan lett vera topp ti ting som finst på heile jordkloden. mørk, mjølk, kvit, med nøtter, med frukt, aleine. no har eg og jostein skrive ei heil bok om sjokolade, tenk det! kunne ha skrive fem til. i mellomtiden kan de vel laga noko godt? her er ti forslag: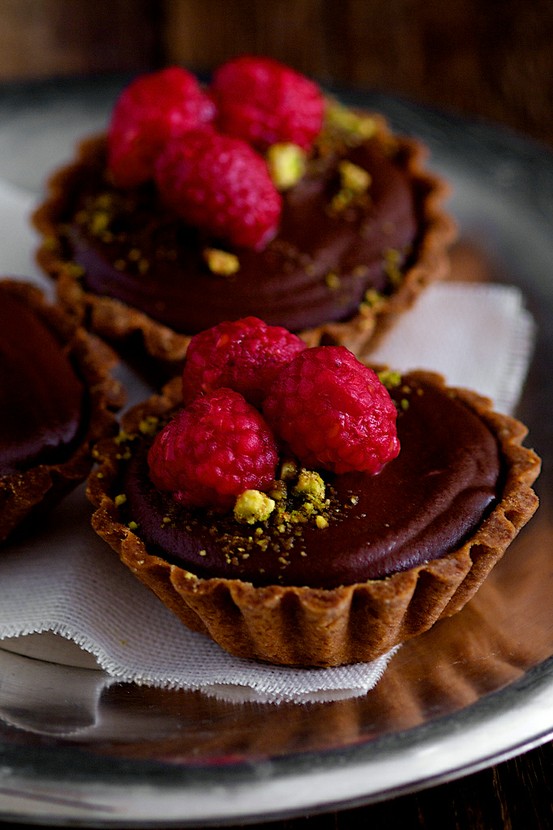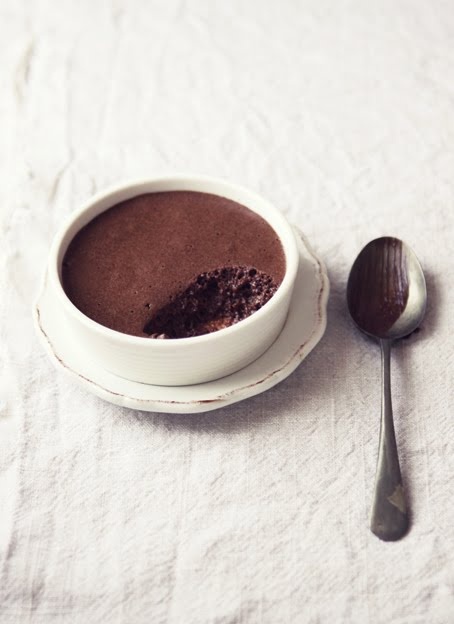 1. dark chocolate raspberry pistachio tartlets. 2. mocha chocolate mousse.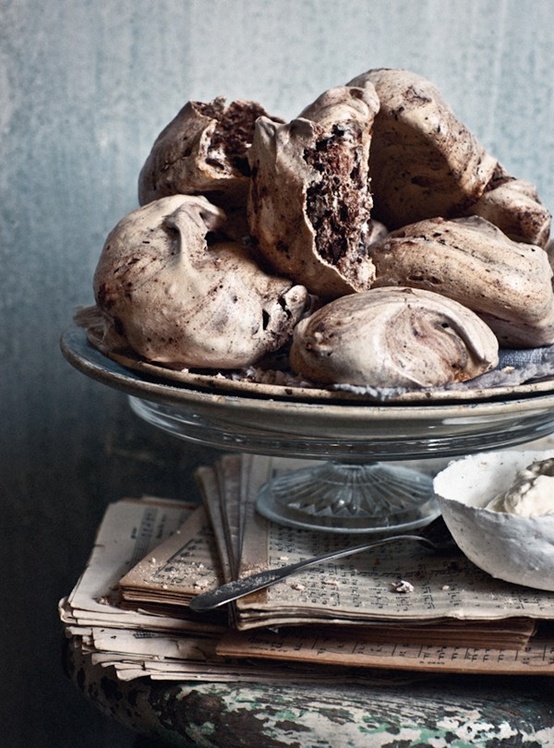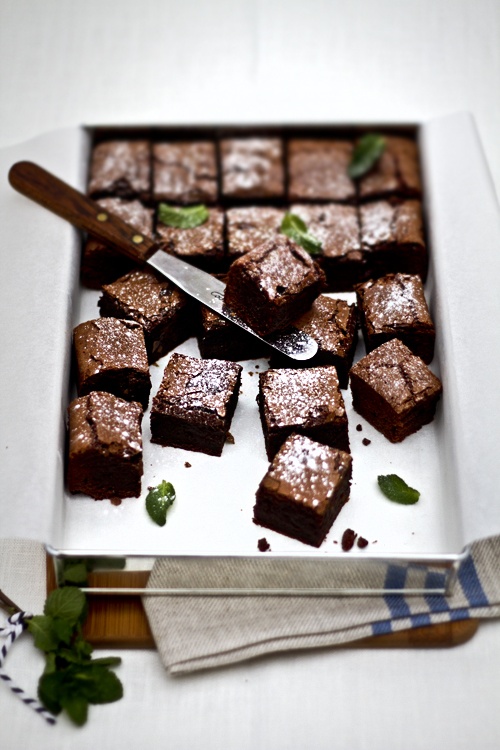 1. chocolate meringues. 2 peppermint brownies.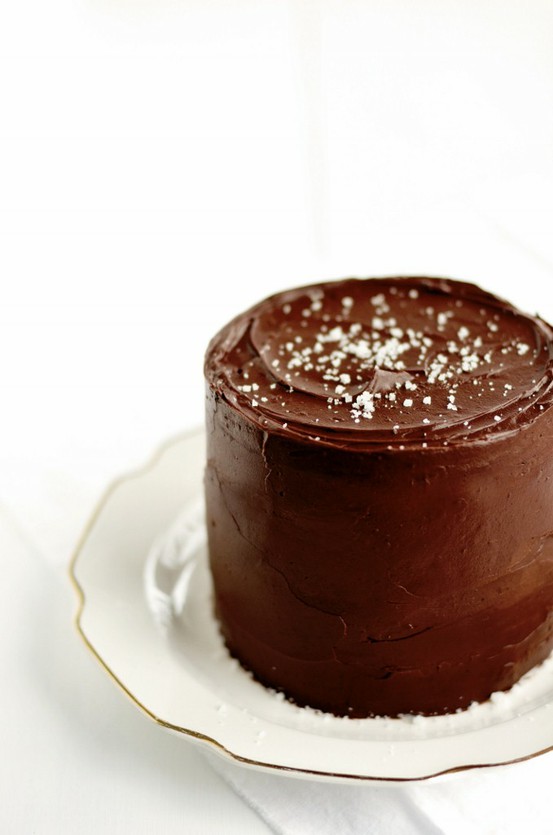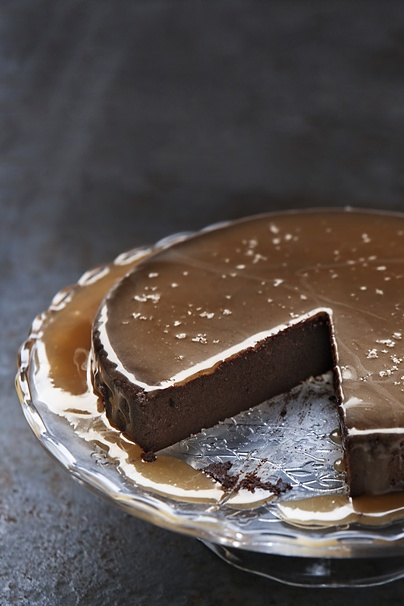 1. salted caramel chocolate fudge cake. 2 chocolate cake with salted caramel sauce.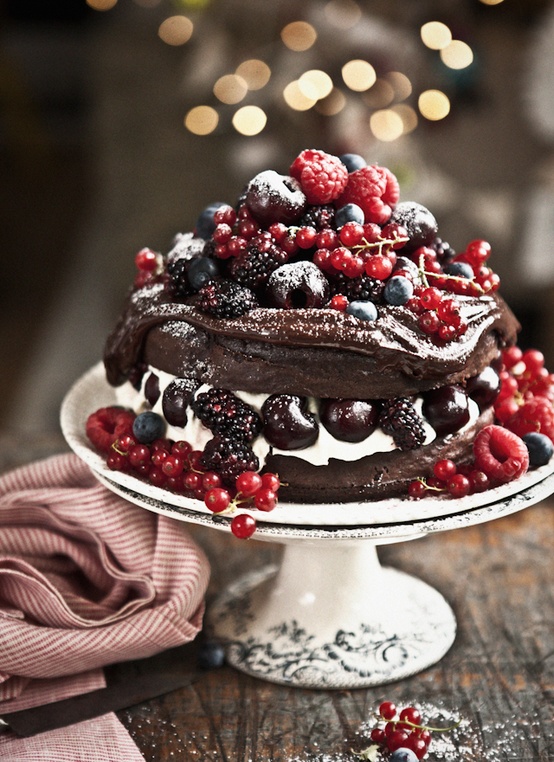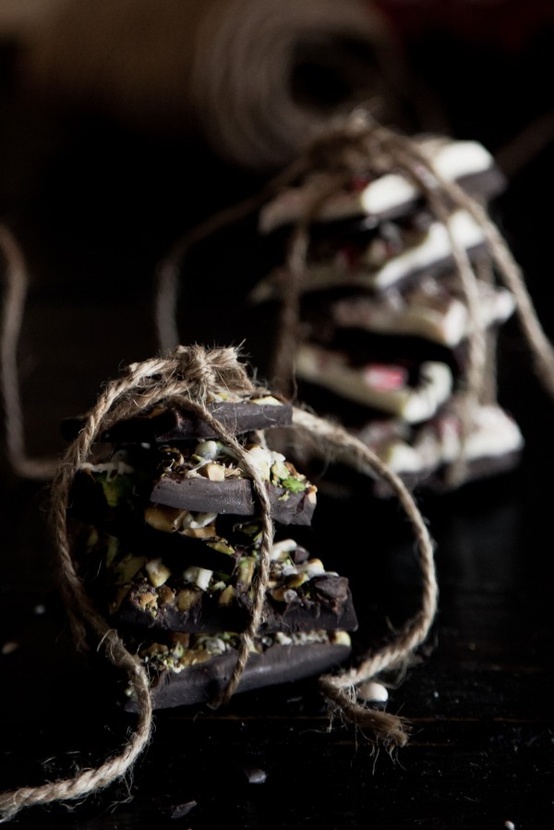 1. black forest style berry gateaux. 2. chocolate bark.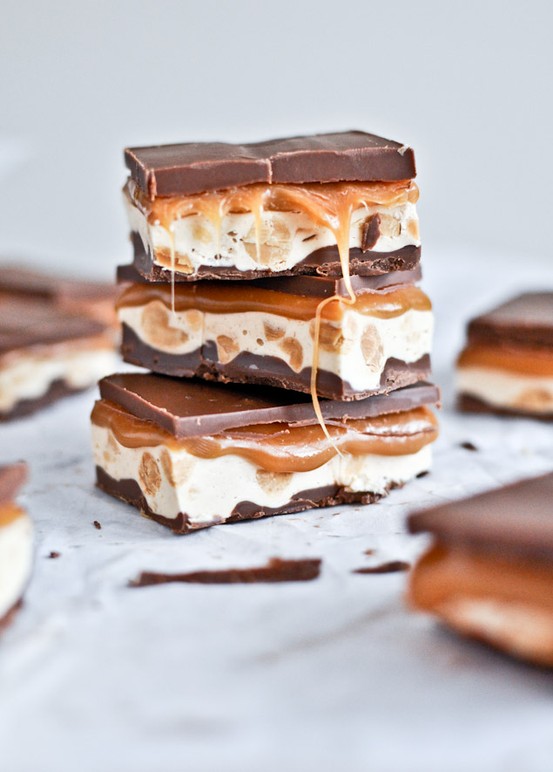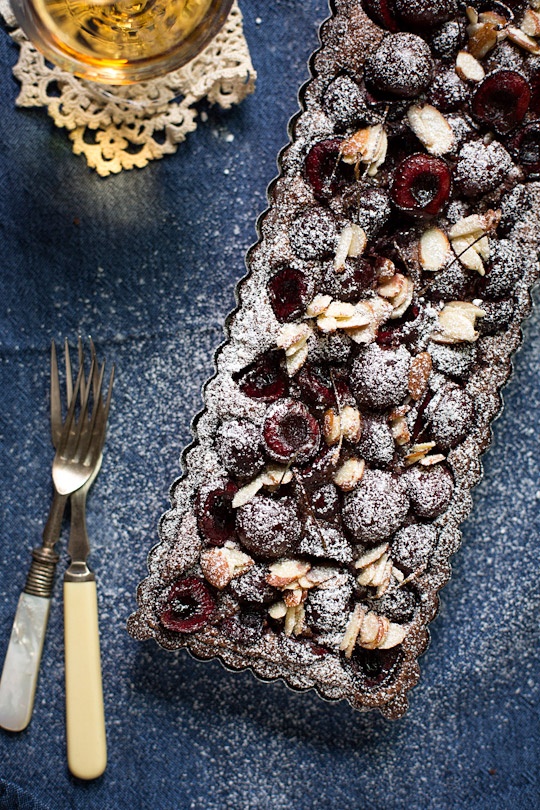 1. homemade snickers bars. 2. cherry and chocolate almond tart.
translation:
chocolate just might be one of the top ten things in the entire world. dark, milk, white, with nuts, with fruit, alone. j and i have written a whole book about chocolate, imagine that! i could have written five more. in the meantime why don't you make something good? here are ten suggestions!